By Whitney Allison Leonard
5/3/2015
Within the past decade Boston and other parts of New England have seen a revival of a genre that has been down for a while in the region: country music. Country's popularity now harkens back to a time almost a half-century ago.
History of New England Country Music
Clifford Murphy, an ethnomusicologist who has written "Yankee Twang: Country and Western Music in New England" explained that during the 1950s, country was not only a genre on the radio but a tradition and a pastime. Singing along to "homegrown" New England country music on the radio was a norm.
Due to the emergence of television, the rise of the "Top 40" radio format and the creation of the Country Music Association that focused on southern country music, the popularity of homegrown music in the New England region began to vanish.
"So, you know, the Country Music Association forms and one of the things that they decided to do is develop a network of radio stations across the country that want to play country music," Murphy said.  He added that the CMA gave these DJs songs that they wanted them to play on the radio. "And they played them, right. Not playing requests from local people anymore," Murphy noted. To Listen to more of Murphy's Interview click: Cliff and Country – Small
As other genres of music grew in Boston, its country music scene declined during the 1960s through the 1980s. Then in the 1990s and 2000s, country music burst back into the popular scene due to singers such as Garth Brooks and Taylor Swift.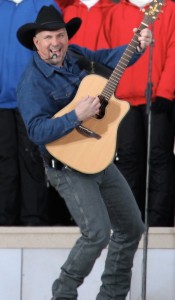 Garth Brooks and a New Kind of Country
Garth Brooks, in the early 1990s, made country music popular in places like New England due in part to blending country with rock. A few of his songs were "Friends in Low Places" and "The Thunder Rolls" songs that hit the top of the charts. He was a symbol of the changing social times and was promoted as a crossover artist by music television channel VH-1 in the pop realm.
"Blending rock and country influences, he is a singer/songwriter whose style owes as much to the influence of James Taylor as it does George Jones" according to a article from Rollingstone.com. "In performances, Brooks' high-energy stage show reflects his admiration for theatrical rock bands such as Queen and Kiss."
Read more at RollingStone.com.
Brooks' second album led him to winning Album of The Year from the Academy of Country Music.
By this time it was the early 1990s and rock music had gone grunge. Bands such as Alice in Chains and Nirvana put out songs such as "Rooster" and "Smells Like Teen Spirit" which took rock to slightly darker level.
Country singers began incorporating rock into their songs to create a lighter rock feel. Matt Casey an award winning songwriter (for the song, "Plain White Tee"), co-owner of North East of Nashville (NEON) Publishing Company and Co-Creator of New England to Nashville said it is one of the reasons why country was re-popularized in New England and other parts of the country.
"One thing that happened is in the 1990s, rock music became very dark. You know with the grunge," Casey said. "And country always used to be a much darker form of music, with the crying in your beer, and usually the alcohol songs would be about pain, like drinking your sorrows away… when rock shifted to be darker I feel like country saw an opportunity…" Casey said.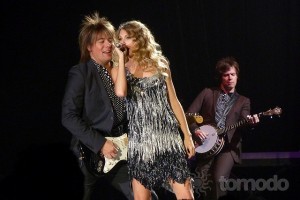 Casey also said that due to such singers and bands such as Taylor Swift and the Zac Brown Band putting out songs such as "Love Story" and "Colder Weather" (songs that were influenced by pop and other genres) the listeners who were not from the South began to view country as more accessible and relatable.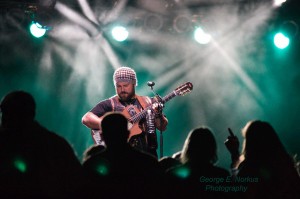 Changes in pop music, with a move to hip-hop and dance, gave country music another opportunity to reach different audiences.
"So, it became this fun type of music and it took a turn to fun and took a turn to more pop. And it became more accessible to other people," Casey said.  "Like Taylor Swift. She was very pop-py. There hadn't been that much in country. And the Zac Brown Band came and they were country but they were all sorts of other things mixed in."
"Bro" Country
Within the last couple of years a subgenre of country known as "Bro Country" has taken over the airwaves with songs such as "Cruise" from the popular country band Florida Georgia Line and That's My Kind of Night from Luke Bryan. It is popular among the younger listeners and radio stations have also helped to make it popular. But Casey and others indicated it may be fading out.
Casey said that while it is fun, just as in any phase that a genre goes through, people begin to get somewhat tired of listening to similar songs over and over again. "It is formulaic," he said and people start to look for something different.
Mike Brophy, program director at Boston's Country 102.5 FM, noted that "Bro" country is meant to be fun party music and that it has attracted a younger audience such as the 18-24 year olds in college and just outside of college. But now the country culture is shifting from "Bro" back to original country with a rock edge.
Brophy, who has been in country radio for 30 years and in this market for 18 years, said people are more eclectic in their choice of music now. Brophy said the style and the mood are two key reasons as to why someone will flip the dial.  He indicated "…pop music used to be about dating. Country music was about marriage. That's not the case anymore. But it used to be."
He said "We're talking about divorces, we're talking about problems they have while they're married ..And not all of it, but enough of it had that theme. It was less acceptable. It wasn't as much fun." Brophy said country also featured a very, very sad songs, especially 20 years ago. Now he's very aware of mood when scheduling his station's music. "If there is one accusation that people have about country who are from the outside looking in, is that its sad. It's not so sad anymore and that because of all of the "Bro" country and party songs."
Although "Bro" country may be fading,  artists who sing "Bro" country have also made other songs that some consider as being true country. Such as Florida Georgia Line's recent song "Dirt."
The new country band Maddie and Tae have even written "Girl in a Country Song" which counters the "Bro" culture.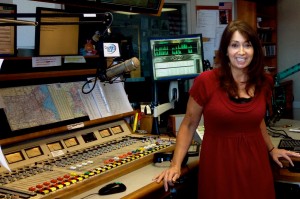 Country 102.5 Efforts
Brophy's station, Country 102.5FM has played a part, beginning in the early 1990s to help further country in Boston. Thanks to valid ratings from Personal People Meter (PPM), as well as social network platforms, it is easier now to see what people listen to. Music Director Ginny Rogers said that the stereotype of country being hick music has diminished.
"Those stereotypes were broken down once Boston became a PPM market," she said.  "It downloads what you listen to."
Currently Nielsen ratings show that Country 102.5 is among the city's Top Ten radio stations, and is the leading country station.
"We never connected any of those stereotypes with our station because we were a constantly fighting it. We were a contemporary metropolitan station and we had to prove it."
Homegrown talent makes an impact in New England country music, thanks to social media 
Alec MacGillivray and Krista Angelucci, New England country singers, said they both utilize social media as a way to further their careers, having live home pages that directly link to Facebook, Twitter and other social media platforms.
Casey said technology  is so vital for new artists to promote their new music. "Technology accelerates everything," he said.  "[There is] satellite radio, which is big. Pandora and spotify where you can customize your own music and blogs, country blogs. These people are becoming the tastemakers."
Angelucci and MacGillivray  both use social media in their work as a country singer from New England.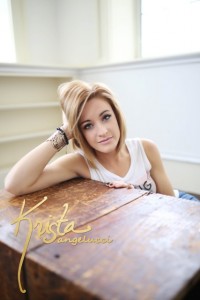 Krista Angelucci
Angelucci, grew up in Billerica, Mass. and said that by the time she was four years old, she was singing tunes from her favorite movies.
Throughout high school, she performed in singing competitions and eventually realized that singing country music is what she wanted to do as a career.  So, she packed her bags and moved to Nashville, going back and forth to Boston for work.
Quite recently she was back in Boston to sing the national anthem at Celtics and Patriots' games.  To hear her perform click here.
Her career in Nashville has also brought her two hit songs, "Like You" and "CREEP." She has laos won Limelight Magazine's Video of the Year for "CREEP" and a six-song EP available on iTunes. "It's been really cool for me. I wrote that song myself and it was really encouraging," she said. "It was really great winning that award."
She also uses Twitter and Facebook, as well as Instagram to gain to listeners. "Technology is a huge thing." Angelucci said. "[It] definitely gives a lot of different outlets."
Angelucci's Facebook page has 2,084 "Likes." She uses Facebook to the full extent with a section for her "Music Store," her concert schedule, and a even full profile of her as a singer.  Her Twitter account also has a following of 3,475 fans, 1,586 Favorites, and 2,309 Tweets as well as photos and videos that people can view.
To follow Angelucci on Twitter go to: @KristaAngelucci
Alec MacGillivray
MacGillivray, who is attending Bentley University, has been  playing since he was a teenager and  his career has grown leaps and bounds over the past year.
He plans to move to Nashville next October to pursue a career in music and was been nominated for Limelight Magazine's Country Artist of the Year.
Four of his songs are already available on iTunes. "Can't Escape the Radio," "Wild and Crazy," "Sixteen," and "Lonely" are becoming very popular.
MacGillivray said that he uses social media such as Twitter to publicize his music. "I love Twitter. I wouldn't be able to do anything without Twitter." His Twitter account has 22,049 followers so far and has over 400 tweets. To follow MacGillivray on Twitter go to: @AlecMacMusic
His Facebook page is also a tool he uses to promote himself as a singer/songwriter. He has 1,086 "Likes" as well as videos from different performances he has done so far.
Several of these fans are from New England and have seen him live in concert when he opened for other well known country artists such as Keith Urban, Brett Eldridge, Kellie Picker and Gloriana. He has also been on Country 102.5 with Frankie Ballard, performed at Loretta's Last Call, and Toby Keith's I Love This Bar & Grill, two venues that have gained him listeners.
When asked what it is like to be a New Englander and a country singer MacGillivray said he loves being on stage and that music has made him more focused.
MacGillivray went on to talk about country music and the meaning it has brought to his life. "Music is like an international language." He said. "Country isn't a location, it's a way of life…It's not about what you wear, it's about what you can connect with."
Country music is beginning to see more venues in New England than before.  It's becoming a place where people can go see live country music at local bars and its becoming apart of the culture once again.  The style of country music is constantly shifting.