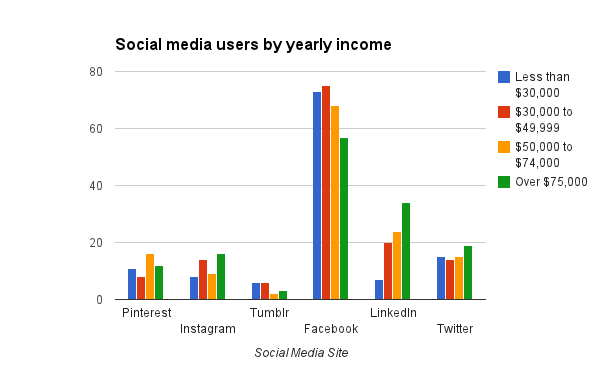 Social media helps people Forget Tobacco
By Andrew Martasian
12/10/12
Forget Tobacco is a national youth-run organization dedicated to educating young people about the dangers of smoking. One would think an organization that reaches people all over the country would require a large team to get all the work done.
However, Forget Tobacco only has seven people working to reach youth all over the United States by harnessing the power of social media.
"[Social media] makes it way more easy for us to reach our audience and stay in touch with our audience," said Chad Bullock, founder of Forget Tobacco.
Bullock said his organization doesn't have people to monitor phone lines or answer emails 24/7, but social media allows it to keep a constant engagement with the audience it wants to reach.
Bullock, now 23, started promoting a tobacco-free lifestyle in 2004 when he was a ninth-grader in North Carolina.
"I got involved locally," he said. "I got involved in small projects, like making a ballpark smoke free."
After graduating in 2008, he started Forget Tobacco as a way to fight tobacco on a larger scale.
"I started it after losing my grandfather from lung cancer, and seeing my grandmother who currently suffers from emphysema," Bullock said.
Bullock won a $100,000 Do Something award in 2008, which he used to fund Forget Tobacco, and he has been running the organization ever since.
According to DoSomething.org's website, Bullock's organization, then called hellochange.org, had already helped 30,000 people and raised over $100,000 in 2008.
Bullock has changed the name of his organization, from Hello Change to Forget Tobacco, but his passion for fighting tobacco use has not changed.
Forget Tobacco is based in New York, and its seven team-members are spread out all over the United States. In order to be successful, Bullock's team has had to be social media savvy. Forget Tobacco relies on its social media managers who give Forget Tobacco a "personal touch" with its audience.
Stacia Brezinski, a sophomore at Lesley University in Cambridge, manages the group's Facebook and Twitter accounts.
"I usually post on Facebook once or twice a day and on Twitter I post about six times a day," Brezinski said.
Brezinski engages with followers by posting facts and information about ongoing events and contests the group is running.
She also is able to reach out and engage with individuals through social media.
"We get a lot of people saying 'five months smoke free' then we'll retweet that and say 'congratulations keep us posted' and so on," she said.
As of November 25, 2012, Forget Tobacco had 1,322 Facebook likes and 3,194 followers on Twitter.
The key, Brezinski said, to reaching their audience, is to post at times when she knows they will be online.
"During the day you can post on Twitter anytime, but on Facebook you have to wait until either the morning when people are checking it before school or before work," Brezinski said.
"Or you would wait till eight or nine o'clock when kids are putting off homework by going on Facebook," she said.
Brezinski said she gets the most feedback from their audience at night.
One of the keys to success, Bullock said, is to make sure the messages are tailored to the audience they are trying to reach.
"[In the] daytime, you kind of tailor it more towards organizations or the adults that we want to involve and include in the work," Bullock said.
But Forget Tobacco's social media strategy doesn't stop there.
In order to have a really successful social media presence, the group needs to engage with its viewers.
Bullock said one of the best ways to measure the success of the group's online message, is to see how it is able to turn its viewers' online interest into offline action.
One way the organization does that is through contests.
"There is a decent amount of interaction," Brezinski said. "Especially when we're having a contest, especially when they involve celebrities."
Brezinski said when Forget Tobacco hosts a contest, a lot of the posts will focus on the celebrity involved.
"We engage people and kind of shift our image from an anti-tobacco organization to a really cool Twitter account that happens to post tobacco facts," she said.
When it comes to asking viewers to participate with the organization's contests and activities, Bullock said it's important to show them what they get out of their engagement.
"Asking young people to get involved without showing them or telling them what they're getting from it or how it benefits them is something that has caused some of our things to be less successful," Bullock said.
He recalled a 2010 "Lips Campaign" where he asked people to send pictures of "their tobacco free lips" as struggling from the start.
"So initially we just started asking without really showing what they could get from it or how it could help them and that didn't work because people weren't submitting them," he said.
When he realized the project would not work, he said he changed his approach and offered to enter participants in a contest to win a prize for their involvement.
Offering incentives to encourage action makes people want to get involved Bullock said.
Bullock said posts that relate to pop culture and current events tend to generate the most engagement from the organization's viewers.
Bullock said he recently tied Republican Presidential hopeful Romney's "binders full of women" debate comment to the title of a blog post regarding women and smoking.
"That just kind of made that a relevant thing that tied it into what's going on in today's world and it kind of sparks people's interest," he said.
Another way the organization sparks interest is through live speaking engagements.
Bullock and his team do speaking tours at schools and conferences to spread their message the old fashioned way, but social media plays an important role in keeping engagement going after the tour is over.
"We just left a school just now where we encouraged them to get involved and we were like 'the best way to get in contact with us is Twitter and Facebook," Bullock said. "Some of them have already tweeted us after just leaving a few hours ago."
But the group isn't always on tour, and again, social media allows them to stay involved with their audience.
"Social media is a way to consistently have a presence in the anti-tobacco community and also amongst our peers," Brezinski said.
The demographics of social media
Social media is a valuable tool when it comes to cultivating engagement, but there are so many social media sites. It is important to make sure your organization is on the right one. Chad Bullock, founder of Forget Tobacco, reaches his audience on Twitter and Facebook.
"From the beginning, that's where we built up our base and the people who support us is through social media," Bullock said.
Forget Tobacco social media manager Stacia Brezinski said their target audience is "13 to 24."
Forget Tobacco makes sure to use the social networks where their target audience will be found.
Below are some graphs that show what type of people use which social networks.
All information for the following graphs came from the Pew Research Center's 2012 Internet and American Life Project.