By Maria Rotelli
8/13/2018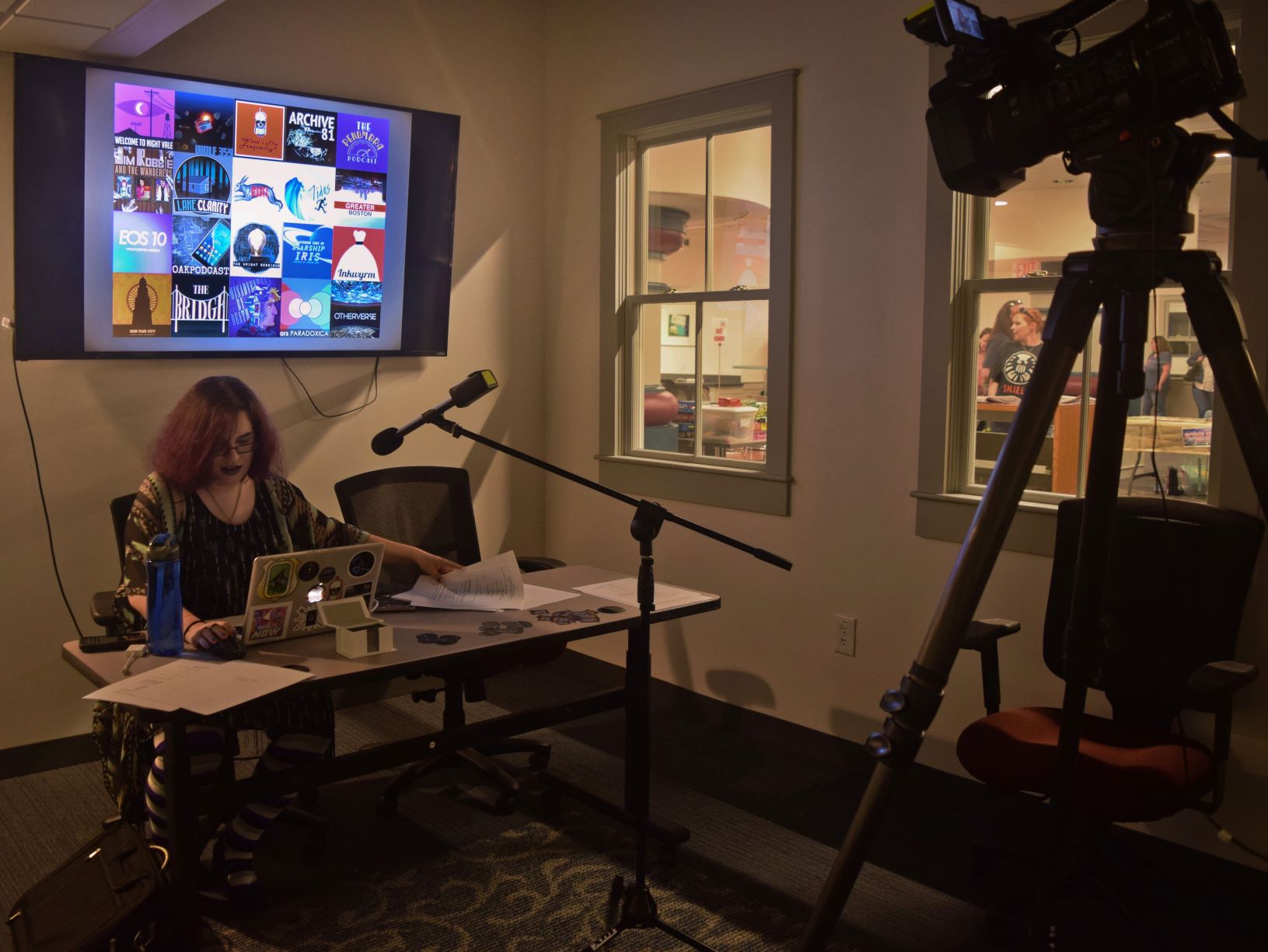 Podcasting has been around since the early 2000s when episodes were downloaded onto iPods, hence, "pod" cast. When many people think of podcasts, they might think about news or business, like Freakonomics or maybe something more akin to NPR.
However, for the past few years, people have been writing stories to be performed by actors with added music and sound effects, a la 1938 radio's  "War of the Worlds." The first audio drama that many folks may have seen in mainstream publications is, "Welcome to Night Vale," which is the story of an odd, supernatural small town somewhere in the American desert. In mainstream media, a variety of queer characters are becoming more prominent on television and in movies. However, these characters tend to be based on old-fashioned stereotypes like the effeminate gay man or the butch lesbian, or evil and deceptive transwoman.
After talking to some podcast writers and producers, the reason that young, LGBTQ+ audiences are drawn to these audio dramas is that it is one of the very few places where they feel visible and represented in an accurate and respectful way. 
This podcast talks to some of the biggest names in audio drama right now: Lauren Shippen ("The Bright Sessions"), Kevin Vibert and Sophie Kanor ("The Penumbra Podcast"), Alexander Danner and Jeff Van Dreason ("Greater Boston Podcast"), Jake Song ("Misadventure by Death"), and Shannon Sawyer ("Otherverse," Jim Robbie and the Wanderers) and Andrea Klassen ("Station to Station") about how these inclusive podcasts get made.