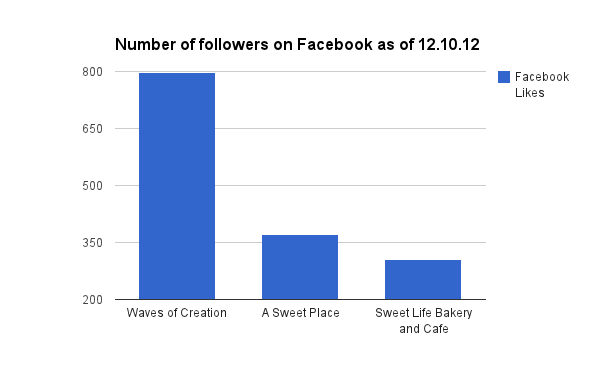 Engagement is key to a happy marriage between social media and business
By Andrew Martasian
12/10/12
Facebook – it's where people kill time playing Words With Friends, passing photos of cats back and forth and checking out what their friends did on vacation, but it also happens to be a valuable resource for businesses.
And not just big businesses; small-business owners are using Facebook to try to increase their sales and reach out to their community.
The key to success on Facebook for small businesses, or any business for that matter is engagement.
"You've got to create conversations, you've got to engage people with a call to action," said Sharmin Attaran, assistant professor of marketing at Bryant University.
Any social media plan should start with a goal in mind said Attaran. When it comes to personal or business use of social media, it is important to understand what the user is trying to get out of their experience with social networks.
In the case of small businesses, many owners are just trying to raise awareness about their store, as well as drive business through their doors.
"Social media really does greatly affect business," said Kevin Banker, general manager of Sweet Life Bakery and Café in Dorchester, Mass.
A visit to the bakery's Facebook page reveals photographs of cakes, cookies and other sweet treats.
"There is nothing better than actually seeing something and making you want it," Banker said. "Especially when it comes to sweets."
According to Attaran, it is important to engage in many ways such as asking questions and opinions of the people who follow you, and that's just what Banker and the bakery staff do.
Although he talks to customers in the store quite a bit, Banker said he thinks people are willing to share more on Facebook.
"It is nice to be able to get the constructive criticism [and] to be able to speak back to the public and let them know that we do indeed acknowledge some of our hiccups and want to make sure that we're doing the necessary things to push forward," Banker said.
The customer comments and conversations on the Facebook page allow the managing staff of the bakery to make changes that the public wants.
Banker says the Facebook page has allowed them to share menu changes with the public and to let them know that when they say something, the bakery listens.
"[We] let the people know we're running a particular type of cookie, we shout it out to them and next thing you know, we're increasing sales," he said.
Banker said Facebook has been an effective tool for bringing in and engaging with customers. The bakery, which opened on September 7, 2012 already has almost 300 likes on its Facebook page.
"They are listening and so are we," he said. "It's just another way to communicate."
The mob is hitting local businesses, and it's a good thing
Small business owners who want to increase awareness about their store and earn a little extra money can join the mob – the cash mob.
A cash mob is a group of people, usually organized on Facebook or Twitter, who come together on a certain day to shop at a locally owned business.
The purpose is to raise awareness about shopping locally, as well as to provide extra sales for a small business owner who may be looking for some more patronage.
For a mob to be successful, a lot of people need to be aware of it. Sometimes it can be tough for an organizer to break out of a single 'friends list' and reach a larger audience.
Laura Winward, owner of Waves of Creation in Wakefield, Rhode Island, found a solution to that problem. Winward used Facebook to organize the first cash mob in her state last year and is an active participant in cash mobs that happen in her part of Rhode Island.
She posts event announcements on community Facebook pages, such as chamber of commerce pages, to reach people outside of her own friends list.
"You don't necessarily have to know somebody, but you can post it on their page and usually they will pick it up and repost it for you," she said.
Winward estimates that there have been about 20 cash mobs in RI after she started the first one last year.
Massachusetts has its fair share of mobs as well. Larry Marino, one of the organizers of Dorchester Cash Mobs says his group tries to hold a mob every month.
Marino is in charge of Dorchester Cash Mobs' social media. He uses the group's Facebook page to "talk about the importance of shopping small" and to tell people about the businesses they plan on mobbing.
On Nov. 24, Dorchester Cash Mobs organized a large, 12-business mob hit, to celebrate Small Business Saturday, the day between Black Friday and Cyber Monday.
The event even got the attention of Mass. Rep. Linda Dorcena Forry who helped sponsor the event.
"[Forry] is excited about a lot of these new technology-based ways to stir up support for local businesses," said Stephanie Keller, Forry's chief of staff.
Cash mobs certainly do stir up support, just ask Beverly Hilaire, owner of A Sweet Place who was one of 12 businesses owners mobbed on November 24.
"We had better business than our regular days," said Hilaire, who estimated her store had twice as many sales as usual because of the cash mob. "I think it worked out well."
Hilaire is no stranger to cash mobs. Her candy store was mobbed in May as well.
"We had people coming in all over the summertime," she said. "They didn't necessarily come by the cash mob day, but they did make the extra effort to come by because they heard about it through cash mob."
If you are interested in taking part in a cash mob, you don't have to wait for someone else to invite you.
"You don't have to be a business owner, you don't have to have any kind of connections," Winward said.
The future of cash mobs relies on new people getting involved to support businesses they care about.
Winward said if the same cash mob groups are the only ones to organize mobs, then eventually they would burn out their contacts.
"The only way that it's really going to perpetuate itself is if other people take it on," she said.
All you need to do is find a local store you'd like to help and set one up with the owner's permission. Oh, and a Facebook account helps a bit too.