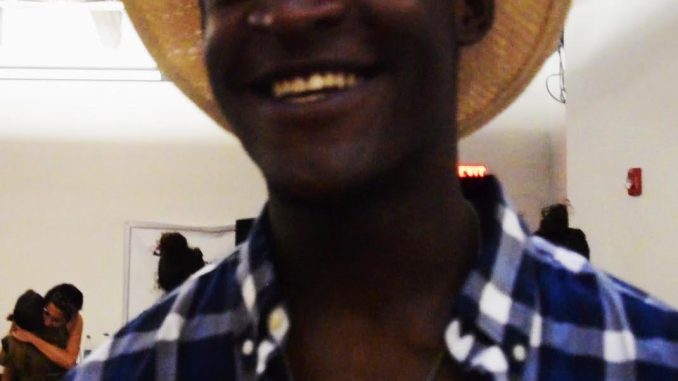 By Haylee Carlyle
8/14/2018

Boston's weedscape is changing. The tradition-steeped, widely segregated major city is leading the country in cannabis equity, and it's the city's black millennials who are not just making the industry their own, but effectively influencing their communities by participating.
Roxbury has been the most disenfranchised neighborhood in Boston since many African Americans were displaced there from the South End in the 1970s, and Beacon Hill before that. Black people now make up over 60 percent of Roxbury and 54 percent of the neighborhood is under the age of 35, so the area is dense with creative and resourceful black culture.
The Cannabis Control Commission, the cannabis regulatory power in Massachusetts, identified 49 areas of disparate prohibition impact in Suffolk county. The county contains Boston Proper, but mostly historically minority-majority neighborhoods just south of downtown like Hyde Park, Roslindale, Mattapan, Dorchester and Roxbury.
While the city boasts about development in these areas, residents are crying gentrification, and housing justice organizations there are busier than ever. With Boston's long history of displacing minorities and its steady reputation for racism, black communities are pushing back and getting innovative.
The social equity program built into Massachusetts' new recreational cannabis law aims to engage people disproportionately affected by the war on drugs in the legal market. Boston Proper neighborhoods like Roxbury and Dorchester have higher drug arrest rates, which translates to higher rates of transferable skills. But because of the longstanding strained relationship between the city and its black residents, the most effective, plentiful communication and inspiration in the cannabis industry is found among these groups themselves.
Oliver Prudent is a Dorchester resident and cannabis entrepreneur. He started his edible business, Toasted Chef, a year and a half ago to help pay for tuition at Northeastern University after his one-year scholarship ended.
Prudent applied for economic empowerment status but was denied for reasons he doesn't know. He gets by for now in the legal market with his catering business by using temporary social consumption permits that last one to three days. At a cannabis information event in Back Bay, he spoke about the importance of representation in black communities and how opportunities in the new market are giving minorities more visibility.
After the Citizen Review Committee criticized the CCC for not doing enough outreach about social equity in their affected communities, the commission helped host a cannabis industry job fair at Roxbury Community College.
The event brought 14 local cannabis companies together to offer more than 200 job opportunities, varying from cultivator to assistant manager. Because there are so many ancillary businesses in cannabis, the job range is huge.
The CCC put out a request for qualifications in July for professionals to assist economic empowerment applicants, which includes everything from accounting and business planning to trade skills like plumbing. Attendees were mostly from surrounding areas, which organizers say was a key goal of the event.
Makayla Campbell is a recent college graduate from Roxbury. She attended the job fair looking for an opportunity that will help her with her goal of becoming a cannabis farmer. She doesn't have any experience in the industry, so she was excited to see so many pathways to entry.
Campbell said that she's glad the effort is being made to engage her neighborhood because lack of communication perpetuates stigma and stereotypes associated with pot that marginalized communities can't afford. She is focused on participating in the dialogue around the benefits of cannabis like healing economies in minority neighborhoods.
Stigma against the cannabis industry can be a huge barrier for productive conversation about weed policy. Not only does it make obtaining capital and assistance difficult, but it keeps towns holding onto the same prohibition that has already been so damaging to communities of color.
Aja Atwood is the millennial CEO of Boston-based Trella Technologies, a company that engineers devices that train plants to grow in restricted indoor spaces. When she was building her business, she found that black women make up less than one percent of venture capital funding recipients.
Because of that, Atwood used an equity crowdfunding platform to fund her business. It allowed family, friends, and other non-accredited investors from her community to give her money in exchange for a small portion of the company she is building. She said the community host agreement, or stipulations on a cannabis business put in place by local municipalities, is going to be her biggest hurdle in getting a recreational license.
Atwood is a Philadelphia native, but now lives in and operates her business out of Cape Cod, a predominately white peninsula that houses only 4000 African Americans, or two percent of its entire population.
At CannaCon Boston, a weed industry networking event held downtown in July, she spoke about the barriers she has faced as a black female cannabis company owner entering a white-dominated industry.
While the state's equity program attempts to be a source of inspiration and assistance for disenfranchised communities, minority groups are finding growing support with each other. Legalization means visibility for weed business owners empowering their neighborhoods, and that representation is playing a key role in enticing disparately affected people to participate, and not just in the cannabis industry.
Prudent said he wasn't inspired by any organized outreach. Rather, his financial situation motivated him to find a reliable means of income so he could continue going to school. Because he didn't see anyone who looked like him running a successful legal cannabis business, Prudent said he never considered cannabis as a path for him until he needed to.
His girlfriend is now in the process of planning her own business, a hair salon in Dorchester. He said that because of the business connections he is making, he's now able to help with her business goals.
"[The industry] is so profitable, and not just with money. There is so much coming from this," Prudent said. "Weed doesn't stay in weed. It's empowering me, who is empowering my girlfriend, who is empowering all the little girls who want their own hair salons. I think that's so dope."