By Xinxin Yang
4/25/2016
Running for a new leg
Nearly 30,000 runners crossed the finish line at the 120th Boston Marathon,  and many of them were greeted by their families and friends. While a lot of participants run to surpass personal goals, one group of people wanted to run for others to make an impact on the amputee communities.
"My boys are so fortunate to get so much generosity and help from so many people, now it's become my mission to help other amputees to get prosthetics they need, that could make a change in their life." Liz Norden said.
Norden is the mother of two Boston Marathon bombing survivors:- JP and Paul Norden. She hosted the fundraising event at Dockside restaurant in Medford on April 7 before the marathon.
Norden founded "A Leg Forever," a non-profit organization that since 2014 helps raise money and awareness for amputees. The group marked its third year celebration by forming a 14-person marathon team to run for 2016 Boston Marathon.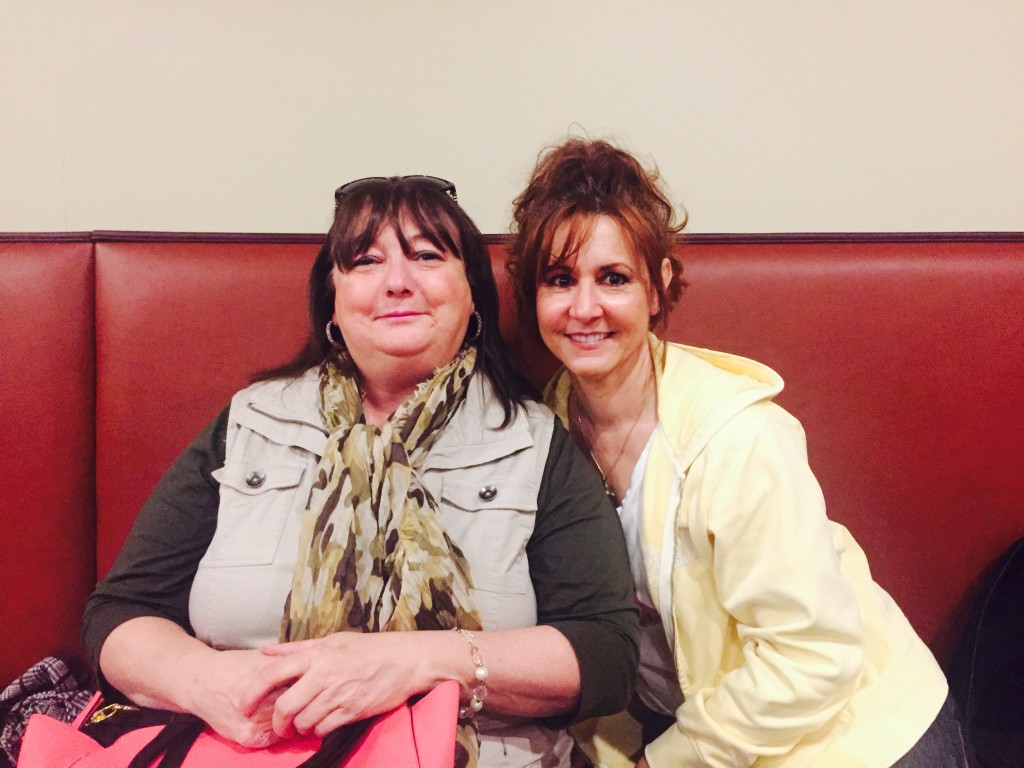 Richard Moschella, one of the runners representing the foundation, said he felt great if he can contribute something, "I guess I am running for those people who can't run, to be able to contribute to organization like A Leg Forever is really wonderful."
Insured or not
As for the reason in running fundraiser as a way to help other amputee families, Norden said it's like a give back to people helping her family since the bombing attack. "We've helped 5 amputees in getting prosthetics devices they need, and we provided assistance for amputee families," she said. "That means if a family is in hospital dealing with an amputation surgery, we provide food, gas and whatever they need if possible."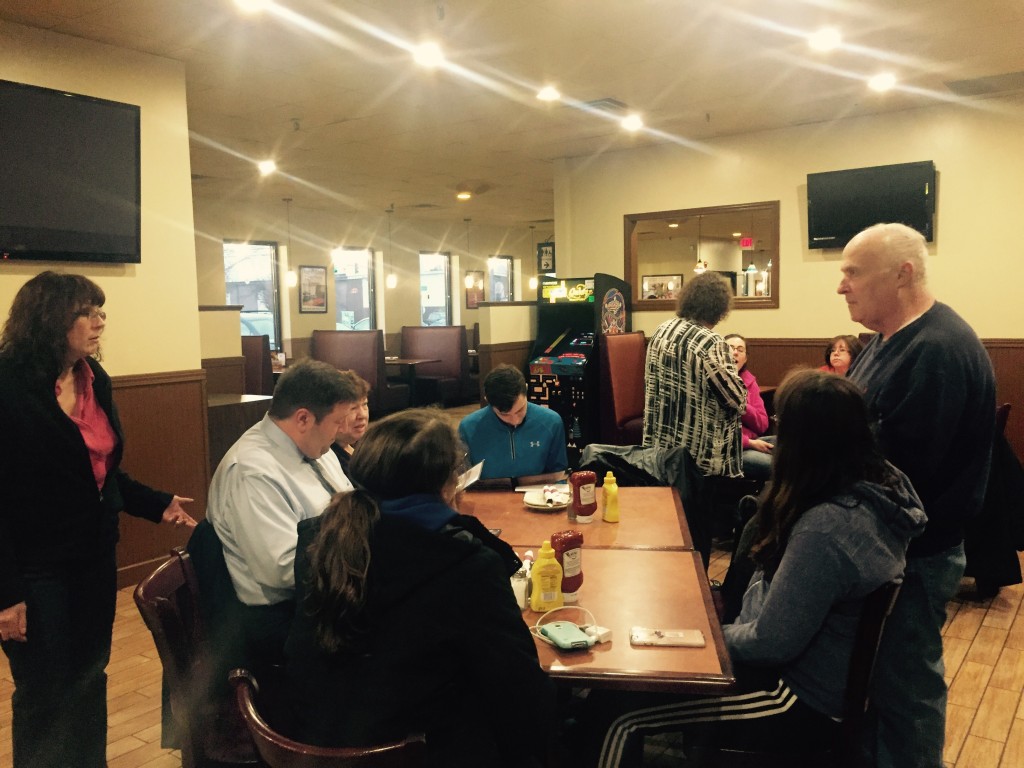 The Norden family got tremendous help from One Fund, a nonprofit established by collaboration between former Gov. Deval Patrick and the late Boston Mayor Tom Menino to raise funds for survivors from the bombing. Norden said various news reportis and media exposure also helped a lot in getting prosthetics devices and care for JP and Paul. She noted the special help for Paul to get his waterproof artificial limb so that he can stand to take a shower. Cheryl Vinci Hollander, a member from A Leg Forever, said she knows some amputees may find it hard to get just basic prosthetics, so that's why they are now working on that.
Listen to Liz Norden explain some of the qualifications to get help from A Leg Forever.
"There's a man from Florida got in touch with us saying that he lost his leg because of cancer, and his insurance did not cover a new leg," Hollander said. "He had to sell motorcycles to get money to buy the prosthetic, however it's still did not fit him very well. Then he gave up hope, he put his leg in the closet and he has been in the wheelchair for past five years." said Hollander.
Hollander also said there's a lot of other cases showing amputees cannot get all the care they need. "But things have changed after the Boston bombing," she said. "There is more awareness in helping these people. That man I mentioned finally connected with an organization that is helping amputees and now he can stand up with his new prosthetic leg. That's why we really hope to bring our support for people with similar experience."
Hard to afford the closet
Norden pointed out that often the problem is not just about getting the right prosthetics, but also the need to replace and change prosthetics after three to five years.
She said she had no idea how much it costs for the artificial limbs replacement before the bombing. But when she learned about the situation, she said she was shocked. "Any weight, any fluctuations happen would make us have to change the prosthetics," Norden said.
Hollander explained why the need for change. "Just like you change shoes for running, amputees need a running leg, they need different legs for different activities. " said Hollander, "Each leg is not cheap, not many people can actually afford so many legs, We know someone is still using a wooden artificial leg because he cannot afford a new one."
A socket ranges from $8,000 to $30,000, and a liner is $550. "So if you gain weight, your pants don't fit, you have to get a new socket," Hollander said, "A young amputee needs to change the socket every other month, and he or she has a whole closet for the prosthetics."
Norden and Hollander also talked about the cutting-edge prosthetics devices. "Light-weight, bionic, they are really amazing, but the question is if you have money, you can buy the best, if you don't, you could get into trouble." said Norden.
The situation of lacking consistent funding to cover the costly prosthetics devices matters a lot to many amputee families. With nearly 2 million amputees every year according to Amputee Coalition of America, many of them cannot afford the prosthetics since what their health insurance can offer is limited.
The rise of amputee care organizations like A Leg Forever aim to change that.