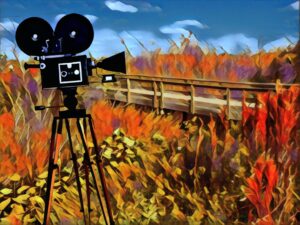 By Adam Spector
The significance of movie and TV show locations often extends beyond the screen.  Advocates for Florida's film industry tout its benefits for tourism, the local economy and job market, which is why they are working hard to get it back.
When it comes to the scenery and setting of a film or television production, location can have a major impact on the storyline and aesthetic. But what often goes unnoticed is the effect production location can have on local tourism and historical notoriety.
Advocates in favor of restoring Florida's declining film industry emphasize that in addition to potential job creation, the state's scenic landscapes, diverse locations and experienced workforce are valuable assets that could attract filmmakers and production companies as well as tourists.
Before film-based tax incentives were put in place around the country, choosing a production location used to simply be a matter of varying scenery in movies and shows, according to JL Martinez, co-founder and creative director of Miami Media and Film Market, a yearly event that brings together industry professionals for networking and education. 
"There was actually a time where location production was thriving, where the sort of traditional LA shooting and soundstage studio model expanded," Martinez said. "This was simply because folks liked to see films and TV series shot on location in the places where these stories were set. This was before production incentives, and Florida was the number three state in the nation behind New York and California," he said.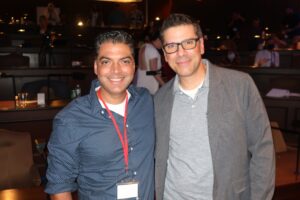 Martinez said that actual locations are often necessary for particular stories.
"I recently worked on the John Leguizamo movie Critical Thinking, which was filmed entirely in Miami," Martinez said. "It was based on a true story, and the city of Miami was a crucial part of the story, making it necessary to shoot here," he said. "The movie was about the 1998 Miami Jackson High School Chess team that recruited a bunch of inner-city kids in order to get them out of gang life."
This need for unique locations can also be seen on television. Production design veteran Tim Galvin said the reasoning for shooting the series Bloodline in the Florida Keys was to give the show a "tropical noir style," which is an unusual genre that is rarely seen. "I think the distinct location helped give the show a unique look and feeling that caught everybody's eye and made the show popular," said Galvin, who has more than 30 years of experience in the field of production design, working on acclaimed films such as Philadelphia and Green Book.
"There's a very intimate and unique setting to the show, which you really couldn't have done anywhere else," Galvin said, "The thing about the Keys is there's a sense of corruption and decay everywhere. It's kind of like you have this beautiful water, and then oil spills in it."
While some projects are filmed exclusively in the cities in which they take place, many productions shoot only crucial scenes in expensive places such as Miami, then shoot the rest in less expensive places that look visually similar. For example, the 2002-2009 series Monk took place in San Francisco, but only the scenes with recognizable locations were actually filmed there. Most of the show was filmed in other cities, including Vancouver, Toronto, Ontario, and Los Angeles.
Furthermore, the tourism sector in Florida experienced a decline, in addition to production location popularity because film-inspired tourism contributes to local economies. According to Marvin Kirsner, a Florida attorney specializing in local tax practice, the decline in film productions in the state has decreased the number of visitors who travel to see their favorite film locations. This, in turn, has removed that subsector of Florida tourists. 
"They [the state government] are just looking at the money they spend on hotels, rental cars, and meals," he said. "And that's what they're really looking at when determining how much economic activity the credit creates, but I always thought that was short-sighted for Florida." Familiar locations seen in films and television should be seen as important to the state's tourism industry in the long term, Kirsner added.
Kirsner estimated that motion pictures and TV series produced in Florida in the halcyon days of the 1980s and '90s had the effect of a chamber-of-commerce advertisement for hotels, beaches, and restaurants. Popular media gives free publicity to these areas, which can, in turn, lead to people wanting to visit the area, similar to product placement.
This is not to say that on-location production in Florida is completely gone, it has just become more stagnant in the past two decades. Martinez gave the upcoming Apple TV series Bad Monkey, starring Vince Vaughn, as an example of a big production recently shot in Florida. It was all shot in Miami Dade County without any incentive support. The series is based on the 2013 novel of the same name by Carl Hiaasen, which takes place in Miami.
"When they were fishing around different places like Louisiana and Georgia to film and double from Miami, Vince Vaughn felt strongly that the show needed to actually be filmed in the city," Martinez said. "Vaughn, who was also a producer, wanted to really make it authentic, as the city of Miami was an important character in the story. He was able to help, along with his local team, to convince the entire production to shoot Miami Dade County on location."
Certain stories demand authenticity and character that can only be captured through on-location filming. Not only can popular films and tv shows create job opportunities for local professionals and contribute to the growth of the media sector, but they can also be beneficial for the local economy and the tourism industry. The allure of diverse locations and captivating landscapes can attract filmmakers and production companies, creating local job opportunities and contributing to the industry's success.
Top 10 Movie and TV Locations in Miami
Miami is a diverse city, not just in terms of people but also in terms of geography. Miami is a city with various, seemingly different boroughs within it. When people think of Miami, they usually think of Miami Beach because the sun-drenched area has played a pivotal role in many beloved films and TV shows, as well as some less memorable ones. 
The following is a list of the top 10 movies and TV shows that were shot in at least some actual locations in Miami. This is not in order of what is the most groundbreaking movie or show filmed there, but is instead a list of recognizable locations and uses of it. These are all locations that tourists can visit today.
#10 Goldfinger
Goldfinger is a 1964 action thriller starring Sean Connery as James Bond. This is the third film in the series and is widely considered to be one of the best in this beloved series of 25 films. An early part of the movie takes place in Miami Beach at the Fountainbleu Hotel, which is an actual hotel that is still in business.
While it's unlikely that the interior shots were actually filmed on location, the exterior scenes were actually shot at the Fountainbleu Hotel. The hotel has undoubtedly had a lot of renovations since 1964, but the overall structure is still the same. Fortunately, nobody in the hotel has ever been reported to have been murdered and painted gold.
In addition to being widely considered to be one of the best Bond films, Goldfinger is often regarded as one of the best spy movies ever made. Its memorable characters, iconic set pieces, and intriguing plot has solidified its status as a classic. The only reason this ranks low on the list is because such a small piece of the movie takes place in Miami.
#9 Meet the Fockers
Meet the Fockers is the 2004 sequel to the hit comedy, Meet the Parents. The sequel stars Ben Stiller, Robert Deniro, Dustin Hoffman, and Barbara Streisand. What makes the sequel more relevant to this list is the fact that it takes place in Miami.
Although Meet the Fockers takes place in Miami, most of it was shot in Los Angeles. Having said that, several scenes were actually shot in Coconut Grove, Florida. For example, the scenes with the wives shopping were filmed on location.
The Coconut Grove area is one of the most recognizable parts of the Miami Metropolitan area to visitors. With its distinctive architecture, historic landmarks, unique stores, restaurants, and countless other things to do, Coconut Grove is one of the more walkable areas of Miami, making it a perfect place for tourists.
#8 The Birdcage
The Birdcage is a 1996 comedy starring Robin Williams about a gay cabaret owner and his partner that agrees to pretend to be straight. In the movie, there's a stop at the Lincoln Road Farmers Market that still happens every Sunday afternoon in Miami. Then there's a scene with the big show at the Birdcage Club on Ocean Drive. Standing in for the club is the Carlyle Hotel, the famed art deco sight in the heart of South Beach.
#7 There's Something About Mary
The hit 1998 comedy, There's Something About Mary is about a man (played by Ben Stiller) who gets a chance to meet up with his dream girl from high school (played by Cameron Diaz), even though his date with her back then was a complete disaster.
A fair amount of There's Something About Mary takes place in Miami and was filmed on location. For example, The scenic driving range where Healy (Matt Dillon) first meets Mary (Cameron Diaz) is just down the street from the WPLG news station at the Aqua Golf Driving Range in Pembroke Park.
One of the easiest-to-find filming locations is Matheson Hammock County Park. This park is the setting for several scenes in the movie, including when Healy participates in a flag football game with Mary, Warren (W. Earl Brown), and their friends.
#6 The Marvelous Ms. Maisel
The Marvelous Ms. Maisel is a multiple Golden Globe and Emmy award-winning comedy about a housewife in the 1950s who decides to become a stand-up comedian. The show previously filmed some scenes at the Fontainebleau Hotel in Miami Beach for its third season. Other scenes were filmed in North Beach, which is the northern end of Miami Beach. Due to the show's 1950s setting, not every location seen in the show is expected to be recognized by locals and tourists.
#5 Burn Notice
This somewhat campy spy series follows the former agent Michael Weston as he outsmarts his former colleagues and bad guys and comes up with clever Do-it-yourself-style spy gadgets. Our main protagonist survives by doing impossible jobs for desperate people in Miami, where his mom happens to live.
According to Locationshub, Burn Notice is currently the only Miami-set TV show that was filmed almost entirely on location in and around Miami. The show also had a permanent set built in the former Coconut Grove Convention Center in Miami's Coconut Grove neighborhood.
#4 Ace Ventura
While this is certainly not one of Jim Carrey's best movies or performances, Ace Ventura: Pet Detective was shot in Miami and is not without its fair share of laughs. The movie even centers around a goofy detective searching for a missing football player for the Miami Dolphins and a missing dolphin mascot.
Since the movie centers around a case involving a football team, it's not much of a surprise that the stadium scenes were filmed at the then-called Joe Robbie Stadium, now known as the Hard Rock Stadium. Miami's football stadium opened in 1987 and has changed its name an impressive nine times. Many of the scenes that take place in Miami Beach still stand and are easy to spot. For example, the Cameo Night Club is an actual place and is still in business.
#3 Moonlight
Unlike most of the films and shows on this list that take place in the nicer areas of Miami, Moonlight shows the less glamorous side of the city. The 2016 Oscar winner for "Best Picture" is a coming-of-age drama which is based on Tarell Alvin McCraney's unpublished semi-autobiographical play "In Moonlight Black Boys Look Blue."
This was filmed in Hialeah, Wynwood, and the not-so-great parts of Miami Beach. Some of the restaurant scenes, such as the ones that take place in Jimmy's East-Side Diner and Royal Castle, were actual restaurants that were shot on location. Other parts of the movie were shot in Liberty City. However, none of the locations used in the movie are easy to recommend to tourists, as many of these areas are neither the most aesthetically pleasing nor safe parts of Miami.
#2 Scarface
The 1983 remake of the 1932 film of the same name is arguably the most recognizable movie to take place in Miami. In 1980s Miami, Tony Montana (Al Pacino), a determined Cuban immigrant, takes over a drug cartel and evolves from a criminal to a monster. A number of famous scenes were shot on location in Miami Beach. However, most of the movie's actual locations were divided between Florida and California.
A few of the most notable moments include Montana's arrival in the Art Deco District of Miami Beach, which was shot on location at Ocean Drive at 13th Street.  Much of the area still looks the same and is hard to miss. The 'Sun Ray Apartments,' where Montana's ally is killed by a chainsaw, has been revamped to a Johnny Rockets on Ocean Drive, between the Beacon and Colony hotels near 7th Street.
In addition, the hotel grounds, where Montana and his friend, Manny Ray (Steven Bauer), attempt to pick up women, are of the Fontainebleau Hotel in Miami Beach, which was also featured in "Goldfinger" and a handful of other films.
#1 Miami Vice
While the 1983 remake of Scarface famously takes place in Miami and had many scenes actually shot on location, how can it possibly beat something with Miami in the title?
Miami Vice follows two undercover detectives and their extended team through the harsh streets of Miami. The show's depiction of Miami might be more iconic than the actual city itself. Frequently featured locations such as Bayside Marketplace and various parts of Miami Beach are still open to the public, including tourists.
Another Miami Vice location worth visiting is Vizcaya Museum and Gardens. The Vizcaya Museum and Gardens, previously known as Villa Vizcaya at the time of filming, was the villa and estate of businessman James Deering. The villa was featured in several episodes.