By Rebekah Ludman
Social media has helped to lift Latina business owners, especially during the pandemic.
A 2018 study conducted by Stanford University showed that Latino-owned businesses contribute more than $700 billion in sales to the economy every year. 
Many local businesses are using social media to gain community support and to show their support for other businesses, according to Gia Lopez, owner of La Escala Cafe.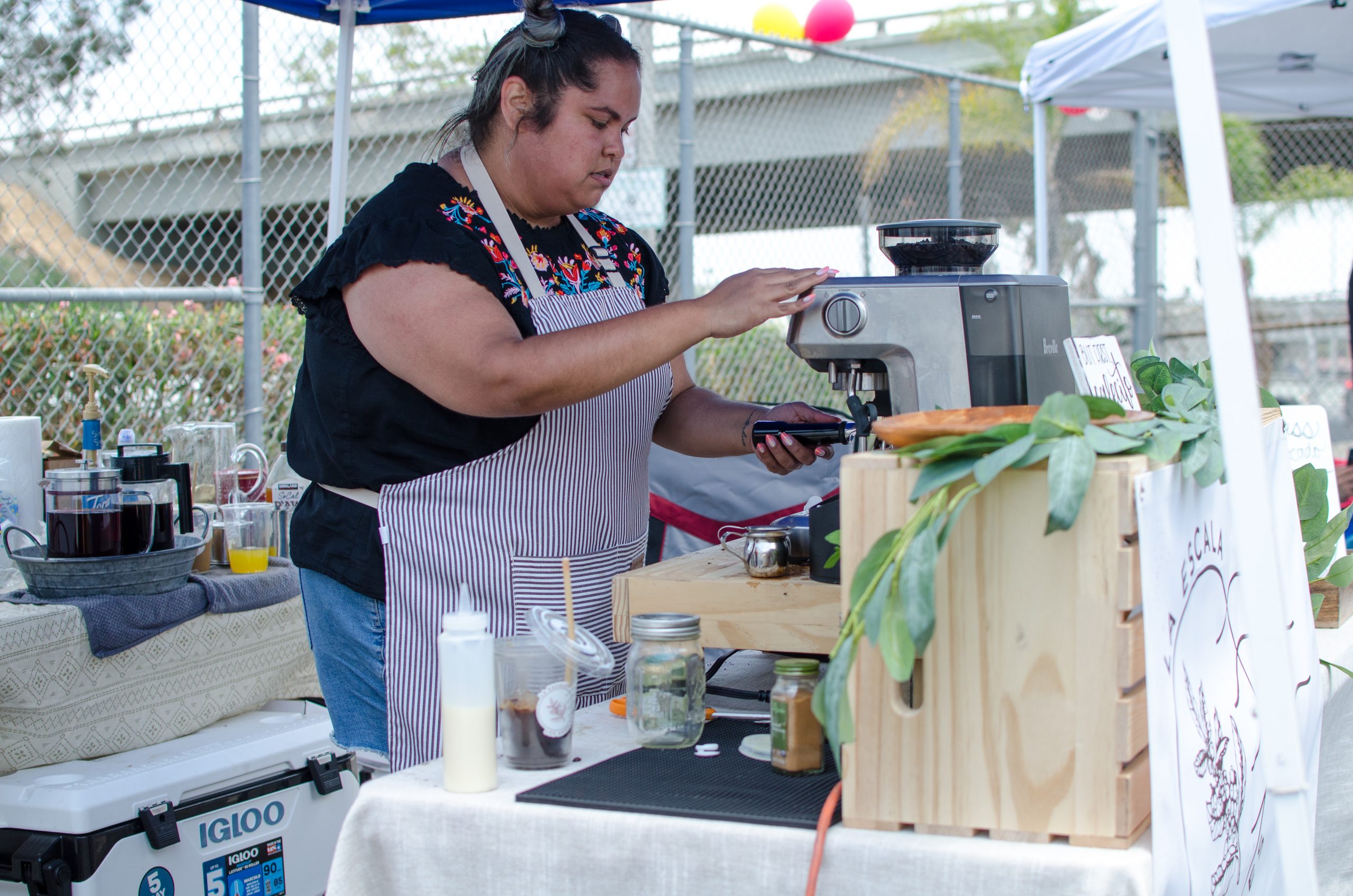 "Social media is godsend for small businesses like us," Lopez said. "If I see a female owning anything, I want to jump in and support just because we have got to have that extra support, we have got to give it to everybody."
Lopez said that she promotes other businesses any opportunity she gets. She believes that Latina business owners supporting each other and creating a community is essential to help one another thrive. Aleida Arreaga, owner of Brown Euphoria, shares this same belief. 
"I got a lot of people to help out," Arreaga said. "I had a lot of people sharing, some I did know and some I didn't know. Slowly, we started growing."
Arreaga is from South Central and was motivated to start her own business, with the help of her brother, after she felt that she wanted to create something to embrace the Latina culture. The name of the business, Brown Euphoria, was created from Arreaga's experiences of feeling euphoric in her culture and some conversations she's had in passing about embracing the Latina culture, regardless of skin tone.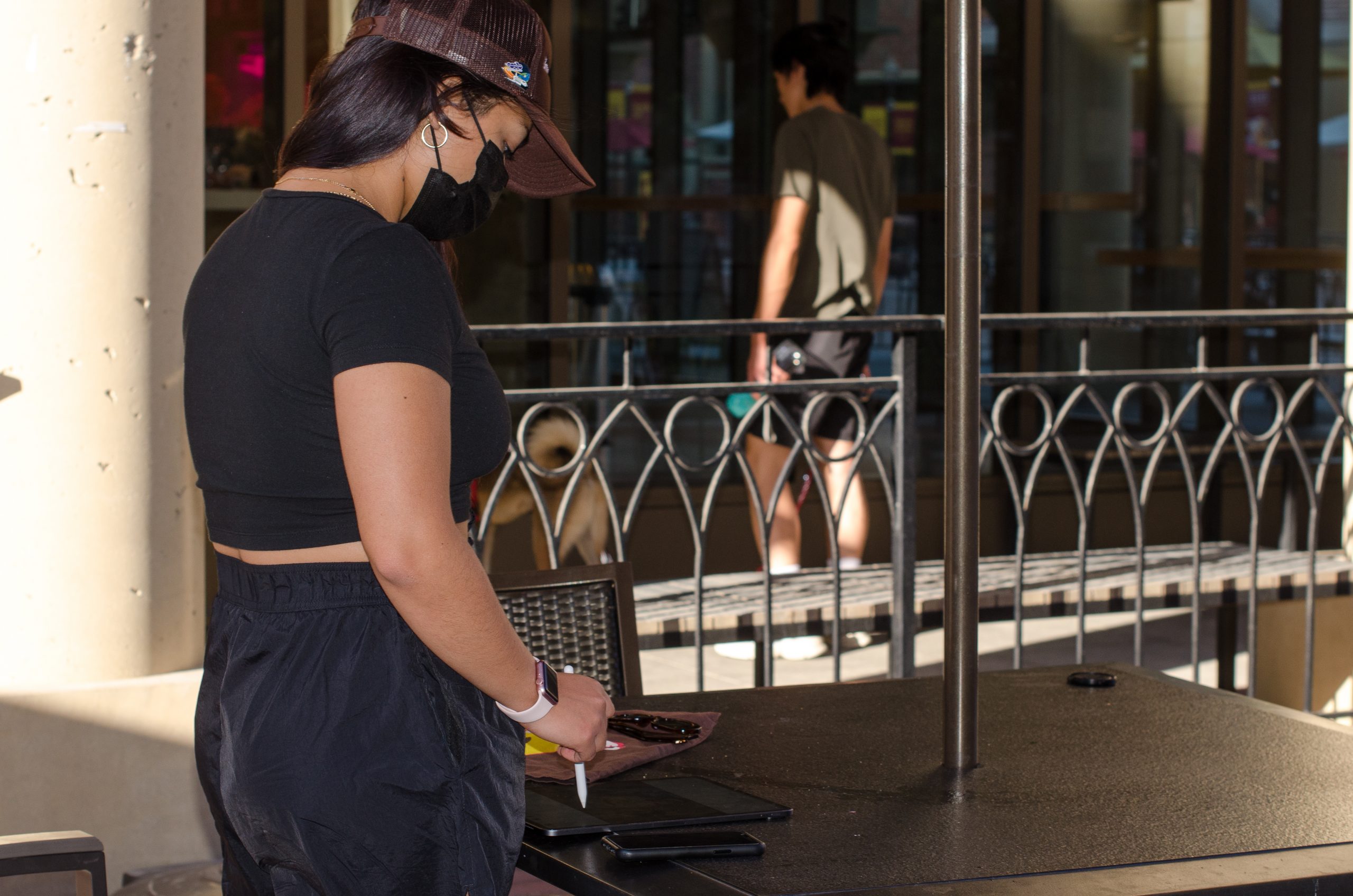 At first, she wasn't really sure if anybody would like her idea or support it. Arreaga knew that there were a lot of small businesses in Los Angeles and didn't expect that her business would gain a lot of attention. Through social media, she has been able to grow her business and easily gain the support of others while supporting other Latina-owned businesses.
According to Karina Ornelas, a web designer, social media has become an essential part to opening a small business. She said that social media offers so many analytical tools that can be used to efficiently promote a business. It's easy to gage what people like and what people don't like.
"A lot of people have gone viral on tik tok posting up videos, things have been shared by influencers," Ornelas said. "Just putting yourself out there, posting content, taking pictures, running some ads, connecting with their audience,  just talking to the people that they want to sell to build that connection." 
According to Ornelas, social media has become a way for a new business to gain more business, more brand recognition, and to connect with potential customers. Ornelas also said that since social media has millions of users, it makes it easier to connect with a wider audience. Brand recognition is something that Arreaga has worked towards with her business.
"I just hope that we keep growing and that it becomes more of a community than just fast fashion," Arreaga said. "I want people to recognize the brand and for it to go back to a conversation about community and empowerment."
Denise Gonzalez-Favela, a stay-at-home mom, will go out of her way to support Latina-owned businesses. She said that she believes the community plays a critical role for Latina-owned small businesses. 
The community doesn't only play a critical role in an economic view, but as more of a motivation for small business owners, Gonzalez-Favela said. Community support can often give these business owners the encouragement to continue what they are doing.
From an economic perspective, it is important to support small businesses because it can be difficult for business owners to compete with big businesses, she said. Some big businesses have started to carry culturally-relevant merchandise that can make it more difficult for Latina small businesses to compete.
Gonzalez-Favela said that supporting Latina-owned businesses is something very important to her. She said she often finds Latina-owned small businesses based in Los Angeles using Instagram and that social media has become the easiest way to find them. 
"I found my community on social media, whether it be as a mother, as a Latina, as an activist and through those networks," she said. "I've been informed about either businesses, online marketplaces and these new marketplaces that are COVID safe."
Briggette Perez, owner of EatGud Kitchen in South Gate, California uses Instagram in hopes to gain customers like Gonzalez-Favela.
Perez said that when she opened up her business people in the community weren't very happy or supportive right away. EatGud Kitchen is focused around healthy eating.
"It was a struggle because Latinos are accustomed to a certain type of eating. They want their tacos, quesadillas, or whatever it is," Perez said. "So when we first got here, they were kind of judgemental. It was really hard."
Perez said that the business didn't break even until this year. EatGud Kitchen opened in October 2017. It took a while for the community to warm up to the idea of a healthy eating, modernized business. 
Perez said she received many comments of people accusing her of gentrification. She said that now things are starting to pay off and that she really had to push past the judgement and rejection from the community. Gaining the community's support was one of the biggest challenges for her.
What worked for Perez to gain community support was to keep trying. Keep pushing to promote her business and utilize social media. She started by using Instagram to connect with potential customers and worked her way up from there.
One customer that Perez was able to reach through social media is Elizabeth Aguirre, a Downey, California resident, who often goes to social media when looking for new businesses to support. Aguirre found EatGud Kitchen through Instagram, even though she lived in the next city over from the business. 
Now, she recommends EatGud Kitchen to anyone she can. Aguirre tends to go out of her way to help support many Latina-owned businesses.
"I believe it is important to support Latina-owned businesses," Aguirre said. "Because they aren't just supporting themselves. They are supporting the communities around them."