By Vishakha Mathur
8/5/2017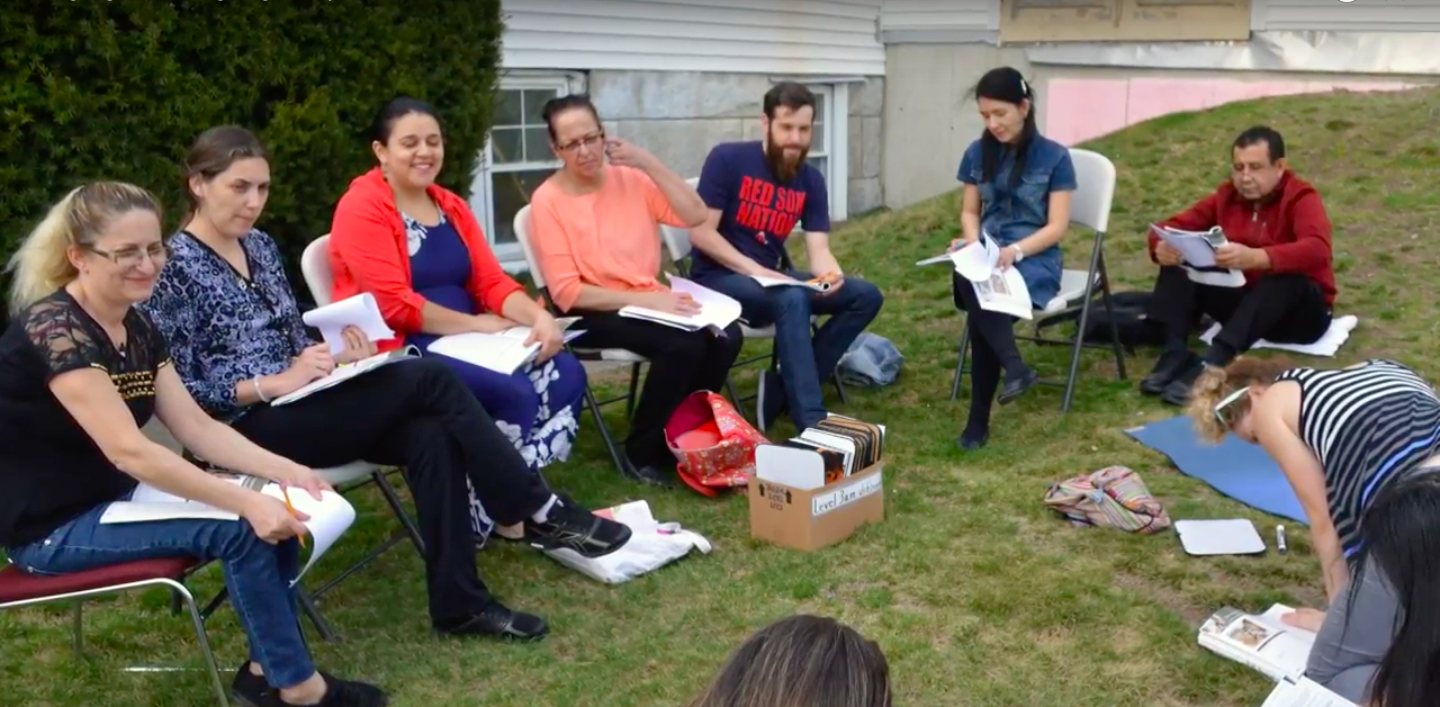 College enrollment of Hispanic students in the United States has been growing. In a single year, from 2009 to 2010, research by Pew Research Center found it increased by 24 percent.
At the same time, the Hispanic population in the United States also has grown significantly. In 2016, Pew Research Center reported that the Hispanic population is at 57 million, as compared to a 35.7 million in 2000.
Context
Historically, the Hispanic population in the United States has been mostly immigrants. They hailed from Latin and South American countries such as Mexico, El Salvador and Colombia. Yet, since 2010, the number of Hispanic immigrants coming into the United States has remained the same.
"After four decades of rapid growth, the number of Latino immigrants in the U.S. reached a record 18.8 million in 2010, but has since stalled," stated a Pew Research Center analysis of U.S. Census Bureau data.  Additionally, a quarter of the Hispanic population now can be described as part of the millennial generation, age 18 to 33.
As such, the challenges and opportunities for the Hispanic population in the U.S. have changed dramatically. Their numbers in the workforce are increasing as has the number of industries in which they work.
Several studies have suggested that the major concern of the immigrant Hispanic population of the past was to look for a job to earn a better living and support their families. Now, this new generation of U.S. Hispanics is focusing concern on getting a better education and working in a respected job. Aligning with the same ideas, the immigrant population who are now parents are concerned with providing better and higher levels of education for their children. Thus, many Hispanic college students are the first generation collegegoers in their families.
"In a 2012 report from the College Board regarding SAT takers 158,720 (62 percent) out of 256,000 Hispanic students were first-generation collegegoers, meaning in this report that neither parent had earned an associate's degree or higher. This is in comparison to 26 percent of Whites who were first-generation college-goers," research by the University of Texas explained.
Existence of the trend
The growth of the Hispanic population, in general, contributes greatly towards this trend, however, it may not be the only factor. "If young Hispanics enrolled in college at the rate they did 25 years ago (17 percent in 1985), fewer than 1.0 million of them would be pursuing college degrees today," the report by Pew Research Center stated.
Wheelock College Vice President for Student Success and Engagement Adrian Haugabrook describes the reasons that helped increase the access rates for Latino students, including policy changes in government and on campuses.

One factor contributing towards this trend is the eligibility of the students to go to college. Unlike their parents, these Hispanic students have completed high school in the United States. A barrier for a previous generation when they migrated from a different country is that their educational qualifications might not necessarily translate into the credentials required to go to an undergraduate or graduate school in the United States. But the recent generation of Hispanics, having completed their education in the U.S., are eligible to attend either two-year community colleges or four-year undergraduate college or university degree programs.
Families of young Hispanics today also stress a good education is needed to get ahead. "Latino families put a huge priority on their children's education. That is really the reason why they are here,"  said Lydia Emmons, director of college and career pathways at Sociedad Latina, an organization that runs several programs providing access to college to young Hispanic students. "So families are supporting their young children to enroll into college at higher rates."
She added, "At the same time as a country, we are placing a lot of focus on a college education and the number of jobs that are now open," Thus, Emmons noted, the ones eligible to go to college, do in fact take up that option rather than skipping college for jobs.
"In October 2010, a record 44 percent of young Hispanic high school completers were enrolled in college, up nearly 5 percentage points from the rate in October 2009 (39 percent)," according to the same report by Pew Research Center.  
The number of young Hispanics has grown since 2000, and this has majorly contributed towards the trend of increasing number of college enrollment for this population. The Pew Center study states, "The Hispanic 18-to 24-year-old population grew 38 percent since 2000. The number of 18- to 24-year-old Hispanic high school completers grew 68 percent since 2000. And the size of the young Hispanic college student population has more than doubled since 2000."
The availability of job opportunities is also a factor in the increasing number of college students in the country. "Although the Great Recession officially ended in June 2009, employment opportunities continue to be depressed for young adults in many areas of the country," the report by Pew Research Center noted.
Since job opportunities for high-school graduates are limited, they see college as an option to gain skills that will help them in getting jobs in a wide array of industries and that pay more.
Institutional Efforts
The increase in access to college has also been helped by the steps taken by educational institutions to reach out and create a more diverse student body as well as to help students enroll early. A number of colleges in Boston have offices of diversity and inclusion that take dedicated steps towards increasing access for Latino students.
For example, Wheelock College has a dedicated officer for diversity and inclusion who looks at the needs of Hispanic students and how they can be better accommodated within the college. The college also hosts multiple student visits that allow high-schoolers to interact with students and faculty at Wheelock.
"We think it is part of the mission of the institution to raise awareness about not just how to get to college but also how to succeed in college. So that was a dedicated resource," said Haugabrook.
Bunker Hill Community College also works with high-school students, providing them with classes necessary for them to enter college.  Listen to Lydia Emmons, director of college pathways at Sociedad Latina, talk about the Bunker Hill's work with college students and Sociedad Latina's collaboration with the school.

As Massachusetts colleges change because they're enrolling greater numbers of Hispanics, so too is the state's educated workforce. Massachusetts is highly dependent on technology and knowledge driven enterprises, said Michael Goodman, executive director of the Public Policy Center (PPC) at the University of Massachusetts at Dartmouth. "So higher education, cutting-edge financial services, financial services, manufacturing industry. These have been driving our growth. That's because of major research institutions," said Goodman.
As more and more Hispanic students graduate from institutions in Massachusetts, a larger share of that population is available to work in labor-intensive fields such as health care. This allows the employers to seek out and hire more qualified candidates while adjusting to the needs of the diversity.
"They have changed what the workforce looks like in terms of its complexion and composition," Goodman said, adding,  "that has opened certain challenges and opportunities."