By Korey O'Brien
11/25/2013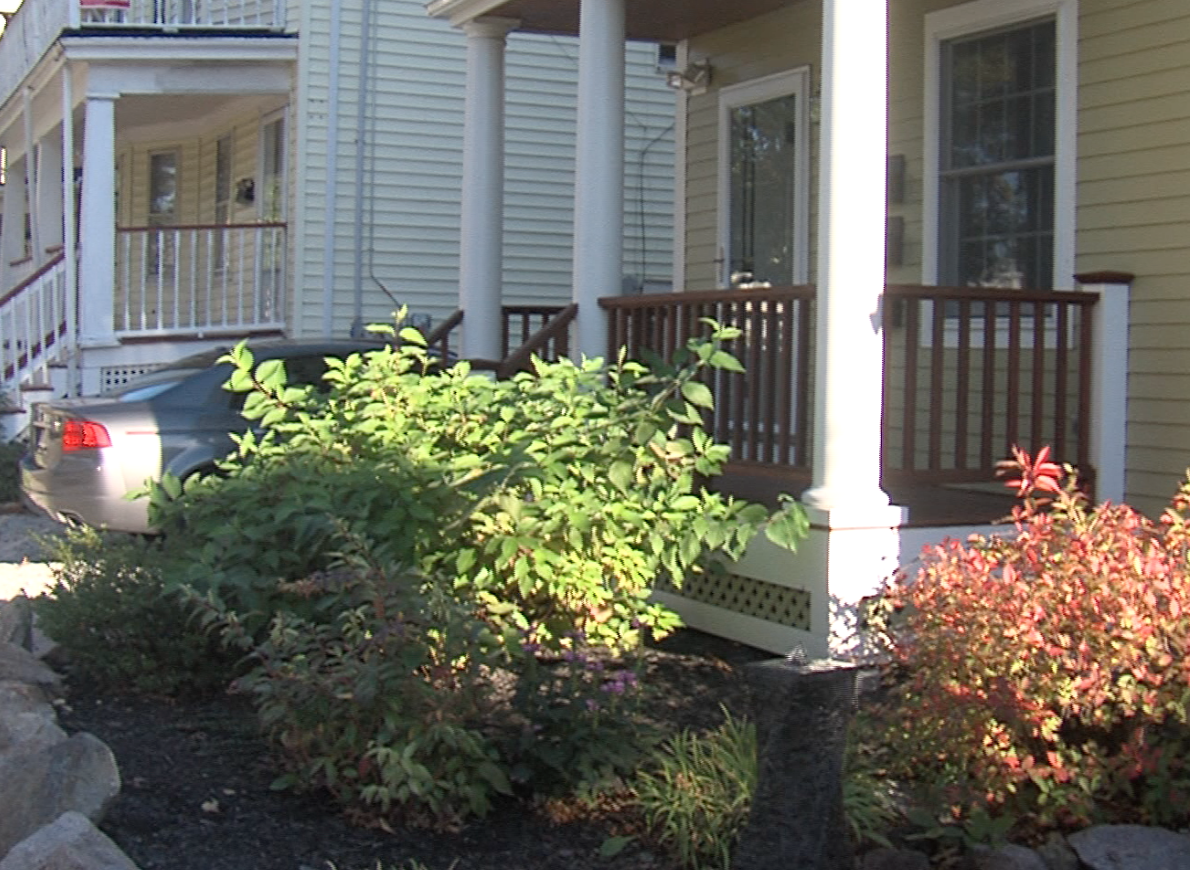 Cynthia Loesch and Ivan Liriano built their house on 81 Brent St. in Boston's Dorchester neighborhood in 2011. But this house was unlike any other house in the neighborhood at the time.
Loesch and Liriano wanted to get the community involved in designing and building the first Leadership in Energy Environmental Design (LEED) Platinum home in Dorchester.
"We made sure the community could be engaged in every step of the way." said Loesch. "So when we put the solar panels on the roof with our plumber and electrician and solar installer, we had the whole community involved, hands on, touching of a solar panel for the first time."
Loesch and Liriano said that they let the community be a part of the project from the beginning. Because of that, they said the community has taken a sense of ownership in the home.
Loesch said that'community involvement  helped the couple expand these projects to their neighbors.
"We're helping our neighbors with renovation projects," Loesch said, adding that they can provide step-by-step advice. "Where do you start? You start with insulation then you move on to the solar, just trying to figure out who the right people are, where the resources are, and how to make sense of doing their own renovation projects," she said.
Rev. Bill Loesch, Cynthia Loesch's father,  is treasurer of the Codman Square Neighborhood Council. He pointed out that the sustainability trend in the community started well before his daughter and Liriano built their house, but added that they have become role models in the community with one of the most sustainable homes in the city.
According to Rev. Loesch, the couple is "trying to get more people in the neighborhood" to build "more sustainable" homes. He said that in order to keep the feel of a close neighborhood, the community needed to keep developers out.
"The biggest trick is to keep the sharks from coming in and destroying the community by buying up foreclosed houses," said Rev. Loesch.
The couple agreed that community is key in helping to create a more sustainable neighborhood. Their home is a three-family home with tenant occupancy above and below their residence. But Liriano doesn't like to call them tenants.
"We don't call them tenants. We don't want to be called landlords. We want to be called neighbors." said Liriano. "We try to switch from the norm."
Loesch and Liriano have been somewhat of an educational inspiration to their neighbors, too. Since the completion of their home, they have seen three neighbors add solar panels to their roofs and they estimate that more than half of their neighbors have since worked with the city to insulate their homes properly.
Loesch and Liriano are satisfied with the feedback they have received from the community.
"Everyone's really excited about it," said Loesch. "They see our numbers, they see our results, and they want to have the same results for themselves."