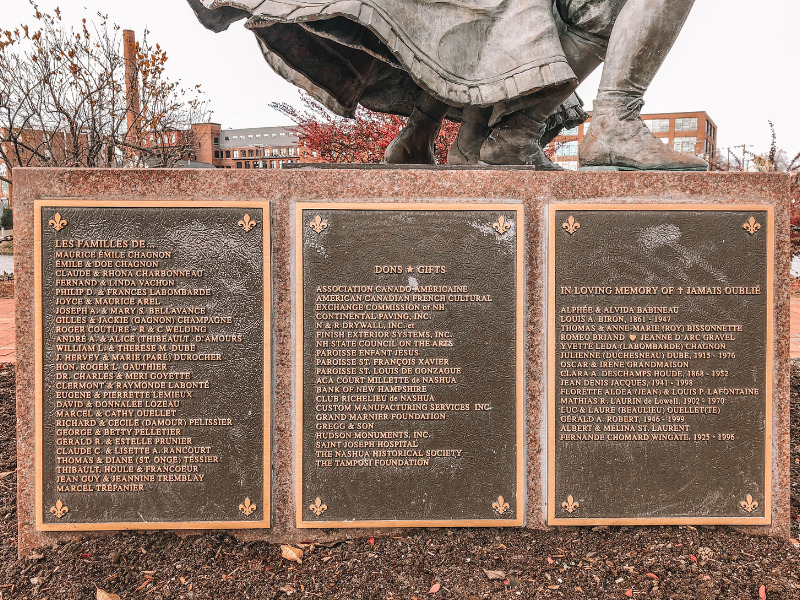 By Melody-Joy Keilig 
The French speakers of New England are a rare breed. However, according to bilingual speakers, the French language was more common before the 1950s. 
Immigrants from Québec once poured into New England's mill cities to leave the suffering agricultural state of Canada behind for greener grass on the side of the United States border. Les États-Unis, they called their new country. Petit Canada they called their new home. 
Speaking French was a given among this group of immigrants, but today their French-speaking presence goes mostly unnoticed. Despite the legacy of these immigrants becoming the majority of the workforce in the textile and cotton mills of New England, they faced discrimination and societal pressures due to their heritage language. 
Despite the hardships faced, these French-speaking immigrants shouldered on in their deeply held belief of la survivance (survival). They were to keep their French language as viable as the English language in New England. 
Along with their established Petite Canada neighborhoods, French-language newspapers and Catholic Mass in French, everything was put into place to ensure the survival of the French language. At that time, it was the language that was considered the core of being a French-Canadian descendant, un Franco-Americain. 
"It might be the French language specifically that is gone away, so there is this big looming question that is constantly being answered but never finding a final definitive resolution about whether language is essential to culture and peoples' self-perception," says Patrick Lacroix, a historian who specializes in French-Canadian immigration. 
A bilingual French and English speaker, Lacroix published his latest book, "Tout Nous Serait Possible" ("Everything Would Be Possible For Us"), last year. The book highlights the political experiences and achievements of French-Canadian immigrants and their descendants. 
"But it is a lot easier to identify as Franco-American when you do have the language. And I'm not saying that's an essential criterion of ethnic or cultural identity, but it's easier to say what makes you different, what makes you belong to this culture whether something as tangible as language," he says. 
Lacroix, now the Director of the Acadian Archives at the University of Maine in Fort Kent, believes that building up French-speaking institutions is the key to ensuring the survival of the French language in New England. 
"It also helps when there are proper institutions that connect the entire community that serve as the connective tissue. So, whether that's the church or parochial schools or French-language newspapers, just French-language businesses or French-Canadian-owned businesses that everyone goes to that are kind of the hub of the community," Lacroix says. 
The French-speaking community as a whole has been dealing with the loss of the French language for decades. With this language loss, the descendants of these immigrants struggle with language, cultural identity and meaning in the present. 
According to Lacroix, from the 1920s to the '40s, the Franco-American descendants of the French-Canadian immigrants were more willing to accept English bilingualism. It was la survivance, this time meaning fitting into the broader American society rather than pushing away from it. 
Lacroix adds, stating that during the 1950s to '60s, the physical institutions that worked as promoters of the French language began to decline in numbers for the first time. This included French-language institutions, parochial schools, French-language newspapers, French-language businesses and the unraveling of Petit Canada neighborhoods. 
"Since the 1950s or '60s, those institutions have slowly withered. So, it's not that the culture has disappeared, but tangible identifiable things that help people identify and make them feel part of a community have slowly been disappearing." Lacroix says. 
According to the Modern Language Association Map Data Center, from 2000 to 2010, Maine, New Hampshire and Vermont experienced a drop in the number of French speakers.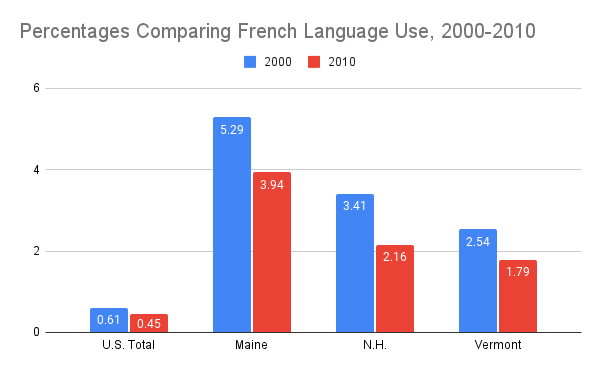 "Of course, if there's no common space for people to utilize language, then it's a lot more difficult for the language itself to be maintained. Because language is all about the ecosystem: if you don't use it, you're going to lose it. That's just the way it is," Lacroix says. 
French speakers in higher education agree that it's unfortunate to watch a heritage language decline in a region that has a rich history of French-Canadian immigration. Especially considering how close these three U.S. states are to the Québec border, often an eight-hour drive at the most. 
As Lacroix states, if the language isn't being spoken and passed on, it's going to naturally decline. Besides utilizing English more than French as time went on in order to leave the Petit Canadas for better opportunities in education and work, as these French speakers moved about in American society, they internalized cultural shame for speaking the French of Québec and not the French of France. 
As the gap between the French-Canadian immigrant generation and the Franco-American generation widened, the French language became devalued as a language. 
According to Camden Martin, a French as a Foreign Language teacher at St. Dominic's Academy in Lewiston-Auburn, Maine, these factors worked against French speakers of the past in preserving their language. 
"Within speaking French, you also were told often that you weren't speaking 'good French,' even by the nuns that were teaching you. And so, in essence, you're ten years old and get told that you're not speaking well, oftentimes kids are going to abandon it. That also had an immense effect on the diminution of French," Martin says. 
St. Dominic's parochial school experienced several mergers that were a continuation of the decline of these bilingual schools founded by French-Canadian immigrants to preserve their French language and their Catholic faith. However, they also taught subjects in English for half of the day to promote bilingualism so students could learn their heritage language while still being able to participate in American society. 
Surprisingly, it was not teaching bilingualism itself that became a factor in the decline of the French language, but less immigration from up north meant not as many French speakers were settling in New England as before. 
Along with the various different dialects of the French language within New England, the aforementioned cultural shame played a role in discouraging schoolchildren from properly learning the French dialect of their area. Similar to the differences between American English and British English, French-Canadian French was (and still is) often seen as less refined and proper than French from France. 
"It's interesting to see people even outside of the Franco-American sphere who are reporting on the lack of interest. If you read a lot of the elites of what's called la survivance in the first part of the 20th century, they will often say our greatest nay-sayers of the French language are not those who are on the periphery of our ethnic group but within our own ethnic group," Martin says. 
Martin adds that the French language dialects of New England were also greatly affected by external pressure in American society, but that it's difficult for that to solely cause the French language decline. 
Today, promoters of the French language often find that French speakers of these New England dialects can feel disempowered due to the cultural shame they've experienced or internalized. Although there are French institutions in New England that promote the language, it is typically the French of France that is taught and promoted.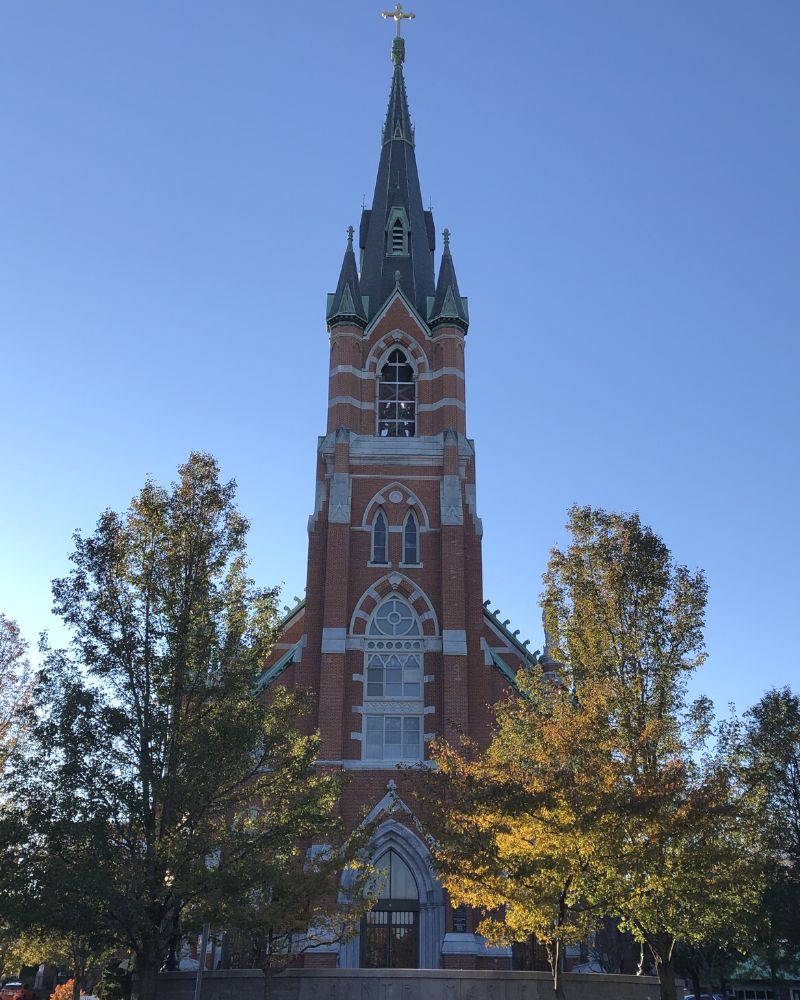 However, there are French speakers within these French institutions that plan on changing the narrative. Marie-Josée Duquette is Attachée à la Culture et aux Affaires francophones et éducatives (Director of Francophone Cultural Affairs and Education) at the Québec Government Office in Boston. She has plans to get the French language of Québec and New England more widely accepted and recognized. 
"I like to promote the culture of Québec here in New England. It's one of my passions," Duquette says. 
Duquette is a native French speaker from Montréal, Québec and has written two French-language travel books. As she was writing her second book, Duquette interviewed a delegate of the Québec Office about traveling in Boston. 
"Since I've worked for the Québec Office, I learned so much about the history and all these organizations. I'm very surprised to see so many Franco-American organizations here, it's very interesting," she says. 
When another position was looking to get filled, the Québec Office asked Duquette if she would take over the position. She accepted and has been working in her current role for the past four years. Prior to her new position, Duquette had been a Boston resident for over 12 years. 
Although she says she can't personally pinpoint a noticeable decline in the French language since she has lived in Boston, she says that when she speaks to New Englanders of a French-Canadian background, she sees a much different story. 
"Since I've known this for four years, I didn't see that it goes down. But, when I talk with people, people say the same thing, they say 'that's really sad," because it's less and less," she says. 
In her role as the Attachée at the Québec Office, Duquette speaks to students learning French in various educational programs about the role of the French language in New England. 
"I do presentations and I talk about Québec where the students learn French. And one of my questions most of the time is 'Why do you pick French?' Most people say, well, because of traveling, but most of them say because my grandparents speak French so I want to know about it," Duquette says. 
Although Duquette was able to pass down the French language to her daughter, she knows that not everybody has that same opportunity. Because she grew up speaking French herself in the majority French-speaking province of Québec, she was immersed in the language from birth. 
"But it's very difficult when you are born here and you go to school in English and you do everything in English, even if your parent or grandparent speaks French, it's not easy really to learn another language if you don't practice day-to-day," she says. 
The French language ecosystem has only been as strong as its institutions. That's what Duquette helps with throughout New England, in bringing in the support and funds from the Québec government to help the French language thrive in the New England states.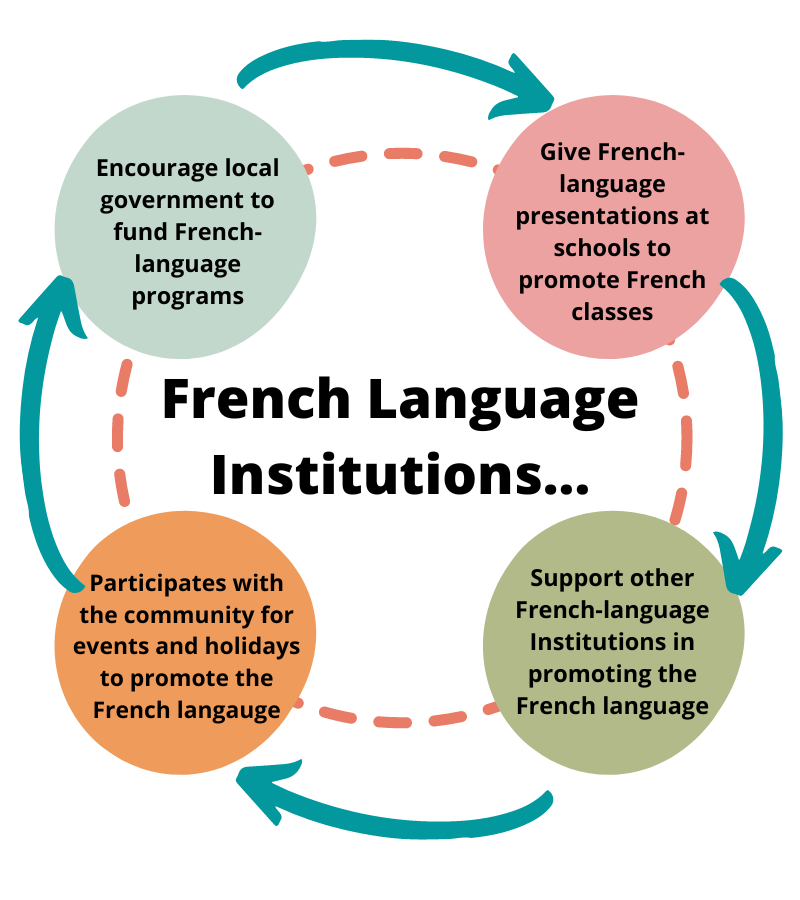 "We really support the Franco-American organizations in New England, we really support with money, with activities, we also promote, we do presentations in the schools and we try to help also teachers to have more students," she says. 
At times, Duquette gets word of schools wanting to cut their French-language programs. When this occurs, she teams up with other French-language institutions to write letters to the schools and outline why French is a valuable language of education and business in New England. Although the push isn't always successful, Duquette is hopeful of other ways to support the French language in the region. 
Duquette says that passing on the heritage language of the French-Canadian immigrants of the past will promote the French language for the Franco-Americans of the future. 
"So it's very important that the old generation gives the new generation the culture. Learning another language is not just about communication, it's about its culture."