By Xiangqiong Liu 
Nowadays, Cryptocurrencies are all the rage, and ICOs boom came out of the blue and it will likely become increasingly popular among investors and startups.
As is the case with any high-return investments, ICOs are high-risk but high-reward. Investors must understand cryptocurrencies before getting involved in them.
What is an ICO?
What is Cryptocurrency?
(Infographic animation by Xiangqiong (Ivy) Liu )
Top Cryptocurrencies by Market Capitalization
A brief economic analysis of blockchains
Adam Wood is a director of operations at Expercoin, which is a Harvard University-incubated protocol to launch AI-powered marketplaces instantly on the blockchain and learning communities. He is focusing on building the world's largest decentralized network of marketplaces to advance learning and create jobs.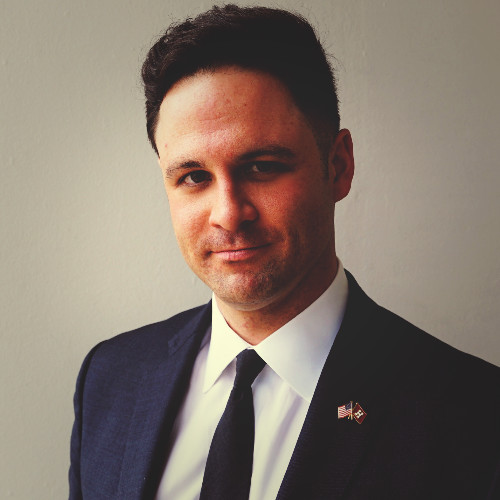 Wood gives a brief economic analysis of blockchain, starting with the positive factors and concluding with its impacts. "Today, sub-optimization exists everywhere." Wood said. "Trust is the single greatest obstacle to overcoming economic friction between organizations and parties."
Security is essential when it comes to commerce, and blockchain seems to solve that problem.
Blochain: Internet 2.0
Many people think the blockchain represents the second era of the Internet. Blockchain as a technology operates on two fundamental concepts, for example, as Distributed Ledger and Smart Contracts. Distributed Ledgers are used to store data while Smart Contracts are the governance mechanism for the blockchain network.
Bitcoins are generated when processing power is consumed to verify and update a transaction onto the blockchain database. According to Kumar, who is Vice President-Digital Business Services
Wood said he believes that combining with Smart contracts, AI, and Distributed ledger technology together will drive a new renaissance in economic transformation.
"The consumer could, in theory, know the story of the farmer who grew the tomatoes on the sandwich they are about to eat in the future." Wood said.
A blockchain is a ledger, which can maintain and records all the history of transactions and everyone on the blockchain has the records. "we are watching the emergence of the world's first public computers."Wood said. "A key reason analytics today are organizationally sub-optimized is because databases are largely siloed and centralized," he added.
"Blockchain enables the creation of industry-wide data standards that can be shared, expressed, analyzed and consumed industry-wide." Wood said he believes that the supply chain will be completely revolutionized by this process and pure visibility into supply chains will be possible. Much of this technology already exists and is already being deployed in Asia.
Wood also gives a brief explanation about what a token does and its key function on a blockchain. "A token can serve a number of functions for a blockchain, it is almost always used as some form of currency for that blockchain though," Adam said.
"Some are strictly currencies for their respective blockchain, some run the blockchain itself and give you the ability to process transactions on the respective blockchain, and some do nothing at all." Many projects do a poor job with their tokenomics, and it can both hurt the project as well as the investor, Wood said. "Many projects in this space will fail because their tokenomics were poorly designed."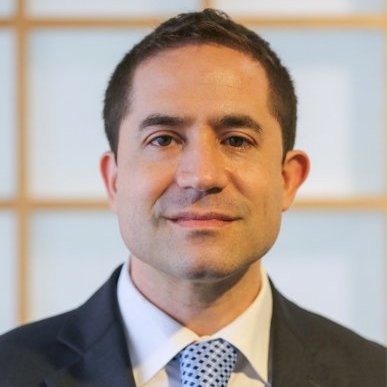 Ernie Diaz is Chief Marketing Officer at FusionICO in Hong Kong, and he helps FusionICO share its resources and service offerings with the blockchain community.
As the expert in the field of the blockchain, Diaz and Wood talk about how does ICO work and how will blockchain change the world economy.
What the differences between crypto ICO and stock IPO? 
Many may be confused about an ICO compared to an Initial Public Offering (IPO)."An IPO is available only to accredited investors, whereas an initial coin offering is open to everyone, and so is both are more easily funded, and thus more risky," Diaz said.
Tokens are often used to raise funds in an ICO, and it can be compared to companies are going public in an IPO on the stock exchange.
Wood also compared the differences between ICO and IPO, and he said it is essential to understand a token's utility when investing into an ICO because a project can have a great technology, a great team, a great vision and their token can be functionally useless.
"A token does not typically represent any form of ownership in the underlying business. Where an IPO is an offering to own a portion of a business, an ICO offers no such thing." Wood said. "When you purchase into an IPO, you are typically buying into a well-established business with revenue, or at a minimum a working product."
"When you purchase into an ICO, most of these projects have no revenue and no working product." Wood said. "When you purchase into an ICO, you are typically purchasing a portion of the digital currency associated with running that blockchain."
Q&A:
Are most of ICO tokens not exchange-listed?
Ernie Diaz: Getting on exchanges is part of the process for a token to get popular and for the value to go up, but exchanges have a lot of rules, so the process can take quite some time for lower-quality/not well-funded ICOs.
Adam Woods: Yes, about 70% of tokens are not listed on exchanges. There are for a number of reasons:
Listing on popular exchanges can be difficult.
Listing on exchanges can be very expensive, some charge as much as $1mm to list. It is not uncommon for an exchange to charge $200k for a listing.
Listing on a decentralized exchange is possible, but typically, the liquidity is so low it leaves the token exposed to manipulation which can be detrimental to a coin's reputation. In a space with many scams, a token's reputation is pivotal to its success. If a project is even slightly suspected of being associated with a scam, most investors will avoid it.
Even if you have the funds to list your token, some exchanges are still very selective with who they allow onto their platform.
How should ICO startups raise money?
Adam Woods: Your tokenomics will determine your long-term financial success, and your community will determine your token's rate of adoption. Communities are essential to a crypto's success.
Your vision and understanding of the existing market are critical to positioning yourself in the right place, at the right time, with the right groups. Make sure your vision is not already eclipsed by another project with a lot of ground. This will help you communicate with potential investors and expedite your ICO funding from the community.
The skills gap is as pervasive as anything else in the world. A majority of the people fear what they don't know, AI and blockchain being two of the primary. Expercoin helps fill those gaps as we work with PwC, Deloitte, AWS, MasterCard, Macy's, Tata Motors, Secured Communications, local, state, federal governments, and countries.
Ernie Diaz: In the current, more educated investment market, your ICO project should be sound enough (team, model, business plan ) to get money from a VC, even though of course with an ICO you don't necessarily "need" to.