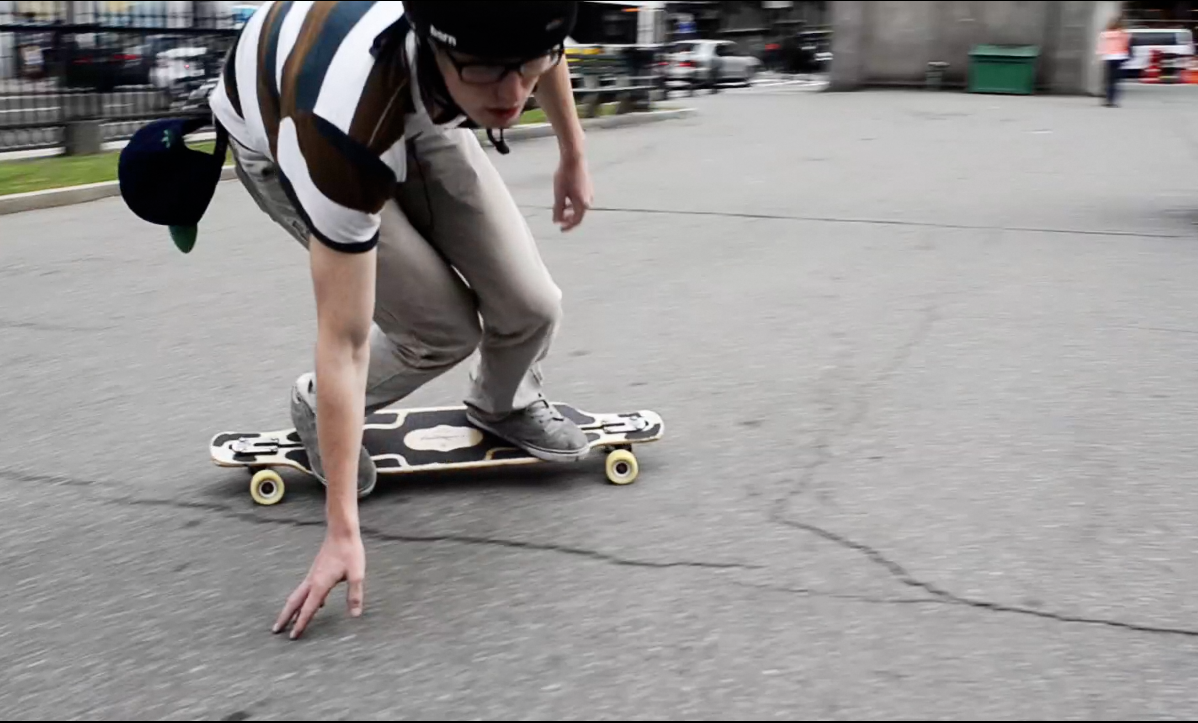 By Pat Welter 12/18/12
Jason Bottiglio is a 24-year old North End waiter. At least that's what his linkedin profile would say….if he had one.  Bottiglio has a different set of career goals;  it's not his work that defines him but his passion for longboarding.
Any time Bottiglio's not working, he's skating—trying to attain his dream, of getting paid to ride. Doesn't matter if it's hot or cold, sunny or rainy, as long as there's no ice, Bottiglio out there.
As one of the founding members of Boston LB, a Boston-based network of longboarders founded in the summer of 2012, Bottiglio views himself as a leader in the local longboarding community. Whether or not he can rally together other local longboarders for an afternoon session, you'll see him out there, usually somewhere on the common.
On this particular October day, Bottlglio rode solo on the corner of Boylston and Tremont streets, a mostly flat location where he practice tricks to try later on steeper hills.  Bottiglio can be seen weaving in and out of pedestrians trying to catch the T.  Some might call it dangerous, but for him that's what makes it worth it.
Also Check Out
Boston LB Facebook Group