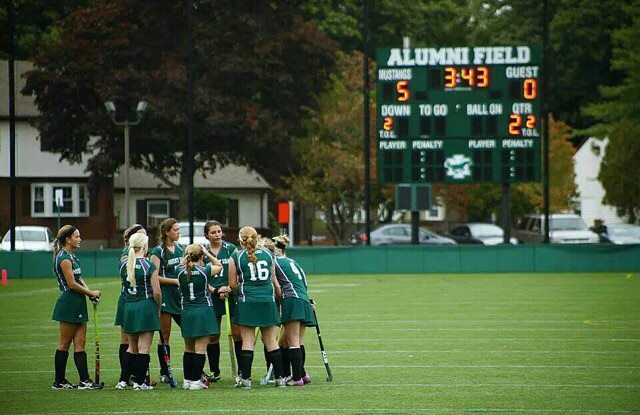 By Meaghan Kirby
7/10/2018
Torn. Surgery. Out for the season. These are words every athlete dreads to hear during their career in sports. One of the most common injuries among female athletes is a knee injury and most common knee injury is an anterior cruciate ligament tear (ACL).
The Women's Sport Foundation reported ACL injuries account for 50 percent or more of knee injuries. Though ACL injuries occur in both men and women sports, female athletes tend to more vulnerable than male athletes to injure their knee. 
There is no exact reason in why women are more prone to the injury compared to men, but there are many factors that are linked to the possibility such as playing areas, physical difference and sports techniques. 
In research done by Dr. Paul Weitzel, a New England Baptist sports medicine expert, he discusses and explains why females are more susceptible to ACL tears. One of the most common reasoning when it comes technique, women often land flat-footed instead of on the balls of their feet after a jump. This type of landing puts pressure on the knees instead of the calf muscles. Estrogen levels also play a factor. When a women's estrogen levels change during their menstrual cycle, it may affect ACL strength. 
Kerra Denny, a Mount Ida College athlete, faced one of the worst knee injuries an athlete can face. In her sophomore year, with 45 seconds on the clock before the first lacrosse game of the regular season at Becker College, Denny was warming up and pivoted the wrong way. At first the trainer believed that she only had dislocated her knee.  But she knew it was something worse.
Once they lifted her off the ground, the trainer also soon realized that Denny could not put pressure on her knee and it was much worse than a dislocation. "I sat that game. I was anxious because i knew my team was playing a man down," said Denny. "I started to worry that I let my team down."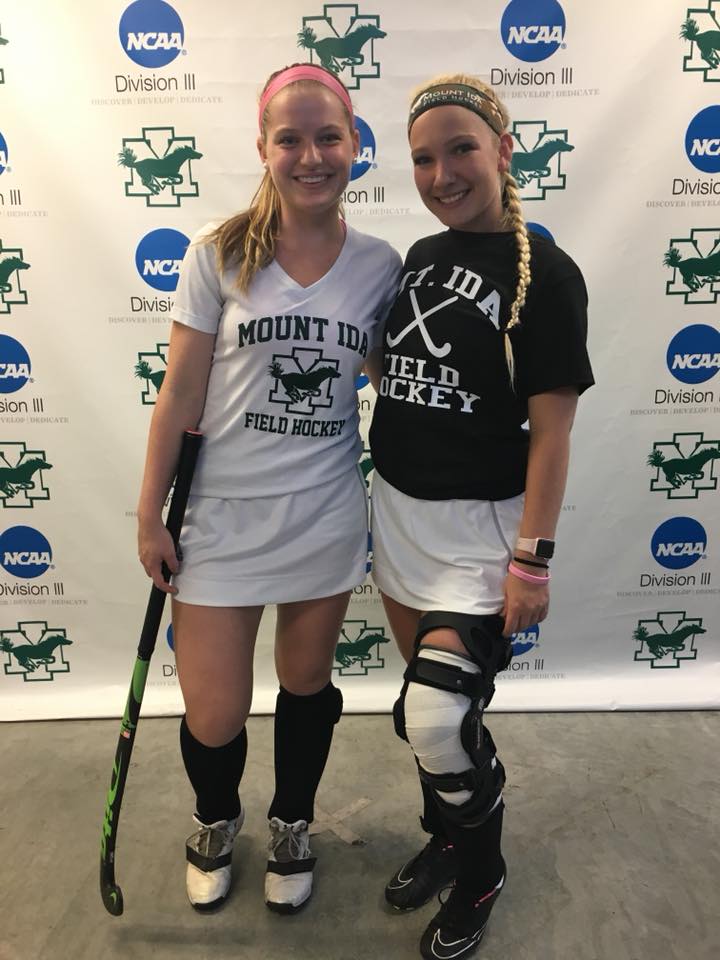 Once Denny got back to school, she found out that she would done for the season. She dislocated her knee, tearing her anterior cruciate ligament (ACL), medial collateral ligament (MCL) and posterior cruciate ligament (PCL) with bone damage. She said she believes that if  more lower body stretches were incorporated during warm-ups it may have helped prevent the injury.
During her time off the field, Denny worked hard in the gym and in physical therapy to come back stronger than ever. She was finally cleared to play in her senior season. She had a brace fit to her leg to help stabilize it.
"It was an uneasy and exciting moment when I got to step foot back on the field," Denny said. "Coming back from and injury that extensive and being able to come back was a rollercoaster."
Experts noted that training and conditioning programs can help reduce the risk of ACL injuries. Leg and core strength training, balance, speed and landing techniques have been recommended to minimize the risk of injury.
Darcy Gould, strength and conditioning coach at Boston University, said she uses the latest training techniques to improve the well-being of her student athletes. Below is a Q&A with Gould, she discusses her thoughts on ACL injuries and how to help prevent them in female college athletes.