By Rebekah Ludman
For many Latina business owners, it's essential to keep their culture close to them and to stay in touch with their roots. 
Erika Guerrero, owner of Boots and Wicks, said she has found little ways that allow her to keep in touch with her roots in her business. She had started making candles as a way to make some extra money to pay for vet bill during the pandemic for her dog Boots
One particular thing that really helped Guerrero when starting her business was embracing her Latina culture. "Your people will gravitate toward you, and they will be proud of you, and they will be happy to support you," she said. 
While Guerrero developed her business and explored different types of candles to make, she thought about a candle that could show her roots. 
"There's one specific candle that's truly dear to my heart–I have a coffee candle," Guerrero said. "It is coffee scented, but it is topped with coffee grounds. The coffee grounds come all the way from a small town in Mexico where my family is from."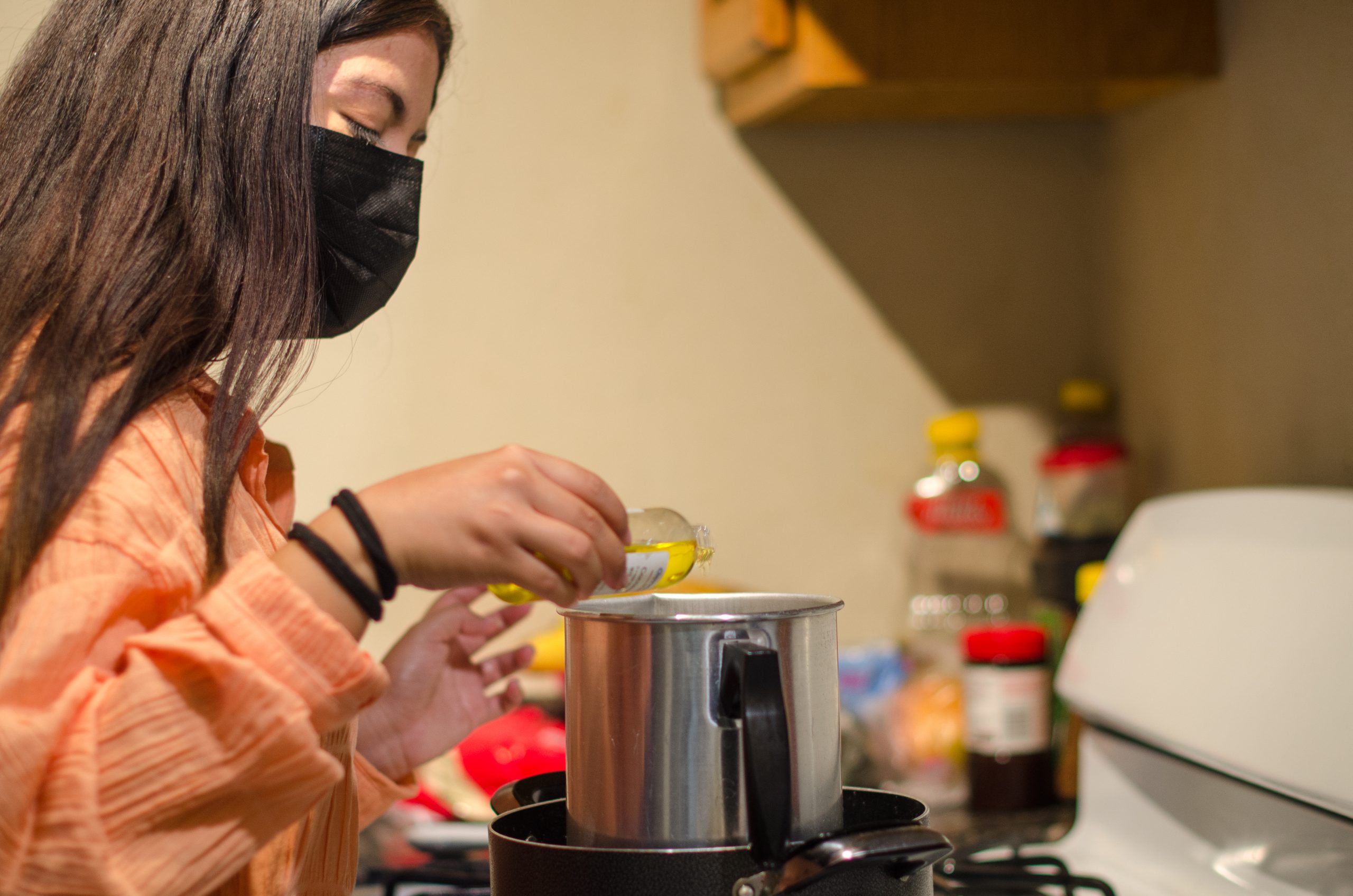 Guerrero's family has a coffee business where they turn coffee into the coffee ground in a small town in Jalisco, Mexico. Her family sends her coffee grounds that she uses for her coffee candle.
She makes this candle because she feels like it is a staple of who she is and where she is from. Guerrero's coffee candle is her way of acknowledging where she is from and staying close to her roots through Boots and Wick.
Guerrero isn't the only business owner to have something sent to her from where she is from. Erica Marquez, owner of La Diosa Boutique in South Los Angeles, gets her products sent to her from Guadalajara, Mexico. 
She started her business in April when she went on a trip to Guadalajara, Mexico, where her family is from. Marquez had met some Indigenous vendors who were set up at the plaza selling Mexican sandals known as huaraches and jewelry. Many of the vendors told Marquez that they were having a difficult time, and that the products weren't selling well. This is when Marquez realized that these products would sell quickly in Los Angeles.
"We were able to figure out shipping and how I can send money to them because they have never done this," Marquez said about the vendors. "It was nice because I had posted the products while on my trip and everything I had purchased the first day had quickly sold out." 
Marquez said that she even had to buy more suitcases to fit all of the products when she was coming back to Los Angeles. She still uses the same vendors that she started with and has even had to expand because of the demand. All of the vendors that Marquez uses are in the same Plaza in Guadalajara, Mexico.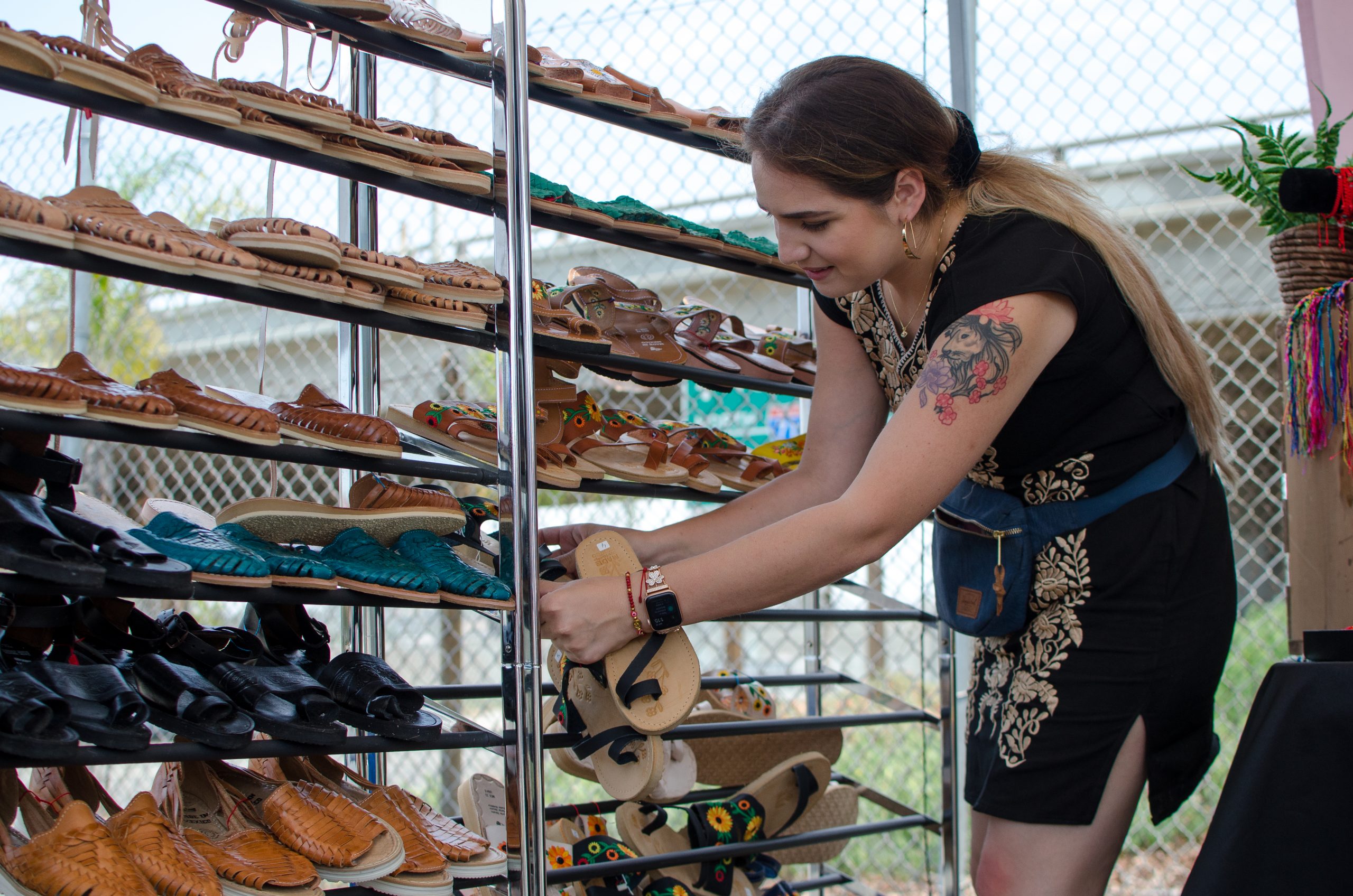 When Marquez had previous businesses, like when she would flip liquidation pallets, she would make money, but her heart wasn't in it. She said she often felt a disconnect. With La Diosa Boutique, Marquez said that she feels more excited and connected.
"It's more meaningful. The fact that I know who made it, how long it takes to make, and how much it is helping out a family in Mexico," Guerrero said. "It just means so much more to me."
Marquez will often go out of her way to show pictures and videos of the first vendor, Santos, making the product because it shows people how much time and detail goes into each product. "It's not a factory making the items–it's a person," she said.
Not only is La Diosa Boutique more important to Marquez compared to her previous businesses, but she also talks about realizing how important it is for her to have her culture close to her business. 
"I do want to feel a connection, and I do want to feel a purpose," Marquez said. "I want to connect with my culture, I want to help my little dream, my little business, and someone else's in Mexico," she said.
Marquez said she feels like La Diosa Boutique has a purpose and it fulfills something in her life that her previous businesses weren't able to. 
Vanessa Aguilar, owner of Vee's Green Salsa based in West Covina, gets fulfillment from the salsa she makes. This is her way of staying close to her roots, even though it started off as a joke with her husband.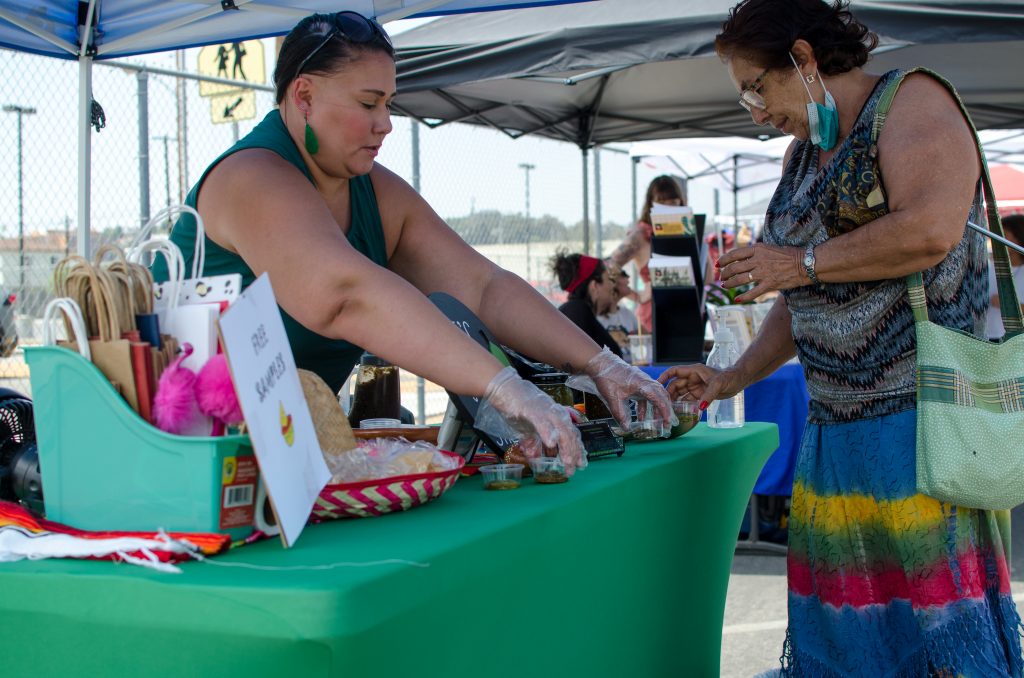 Aguilar didn't grow up making salsa, she only started making it because her husband would always bring home salsa from work. Her husband would always put it on whatever he was eating for dinner, so she decided to learn how to make salsa. "I started taking it to parties. And I started taking it to friends' houses, and everybody loved it," she said. "So I started to sell it."
Aguilar has been able to connect with so many people in the Latina community that have pushed her to work harder. She said that Latinas are finally making their voices heard, and it's important to her that they do. She didn't grow up in Mexico and didn't grow up speaking Spanish. For her, owning her business and connecting with other Latinas, has been all about connecting with her roots. Everything she has been doing and all of the events she has been a vendor at have helped her feel connected to the community.
Like Aguilar, Janina Plascencia, owner of East 2 West Pottery, has kept close to her roots through her products.
She lost her mother 14 years ago and has looked for different ways to connect with her. Plascencia said that when she's making her pottery, it feels almost as if she is calling out to her mom. 
"I have just channeled things from growing up in Los Angeles, from growing up with a big family," Plascencia said. "I summon the nostalgia from the barbecues, quinceañeras, baptisms and hitting the piñata when I'm making my products."
Plascencia said that she loves to make products that make her feel connected to her community. An added bonus is that they sell really well. Plascencia's products also make her feel connected to her her mom and many of her customers.
"I feel like my products resonate with people in different ways through their own experiences," Plascencia said. "And that's the biggest, most magical thing I could ever hope for."