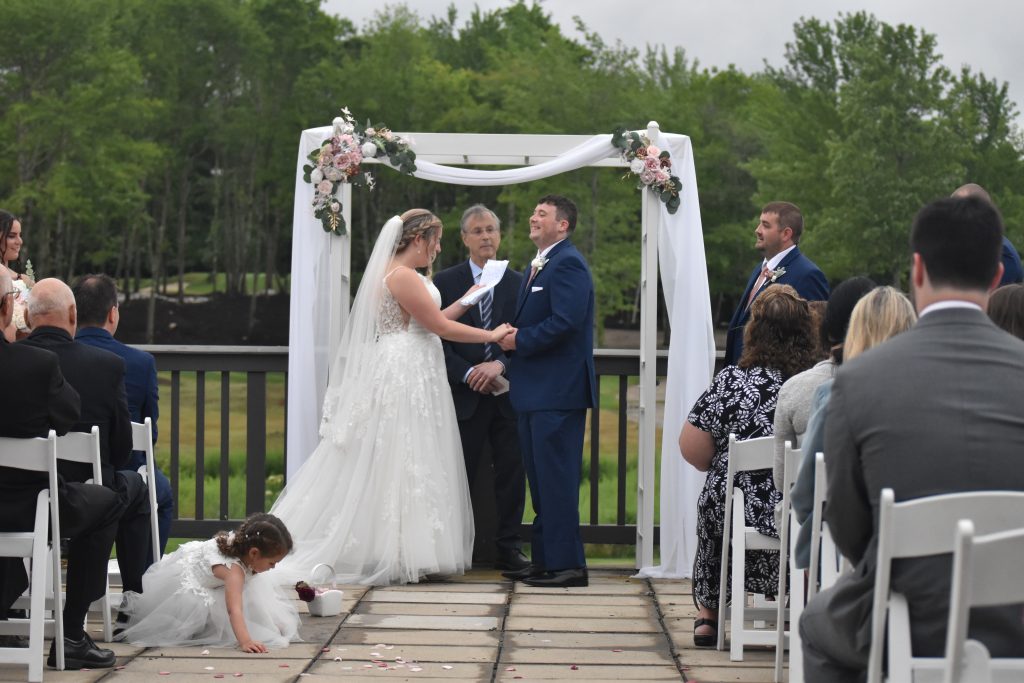 By Haleigh Couture
Maine's nearly $1 billion wedding industry is bouncing back after taking a hit as COVID-19 restrictions nearly toppled the industry. According to IBISWorld's analysts, U.S wedding services declined 34.2% in 2020 as many weddings have been postponed because of restrictions. Despite the decline, research indicates that revenue within the wedding industry is projecting an upward trend for the coming years.
According to Hospitality of Maine Director of Government Affairs Greg Dugal estimates that the current total of tourism expenditures for the state is roughly around $6 billion and the wedding industry contributes nearly $1 billion to the Maine economy. That is roughly 15% of the overall tourism funds.
"I think the pandemic is driving people to outdoor spaces and noncrowded areas," said Dugal. "A destination wedding might have been Mexico or Italy, and I don't think people want to do that right now because in some places they couldn't, due to travel restrictions."
Businesses and services involved within the industry are already starting to see a comeback. Blue Elephant Events and Catering in Saco, are among the services experiencing strong growth. President and Co-Founder of Blue Elephant Rueben Bell said he felt concerned in the early stages of the pandemic.
"The dominos started falling because we had 75 to about 80 weddings booked in 2020," said Bell. "All of the sudden the clients started to fall off. So, everything fell apart very quickly."
In April of 2020 till about May of 2021, the company worked closely with Gov. Janet Mills and Heather Johnson, commissioner of Maine's department of economic community to create universal guidelines with NACE the National Association for Catering and Events. These guidelines helped bring stability to the industry. The company also crafted an effective #postponedon'tcancel campaign which, had great success. The results of the campaign pivoted clients to move their wedding date into the new year.
Co-Founder Fausto Pifferrer said the campaign has given the company the energy needed to prevail.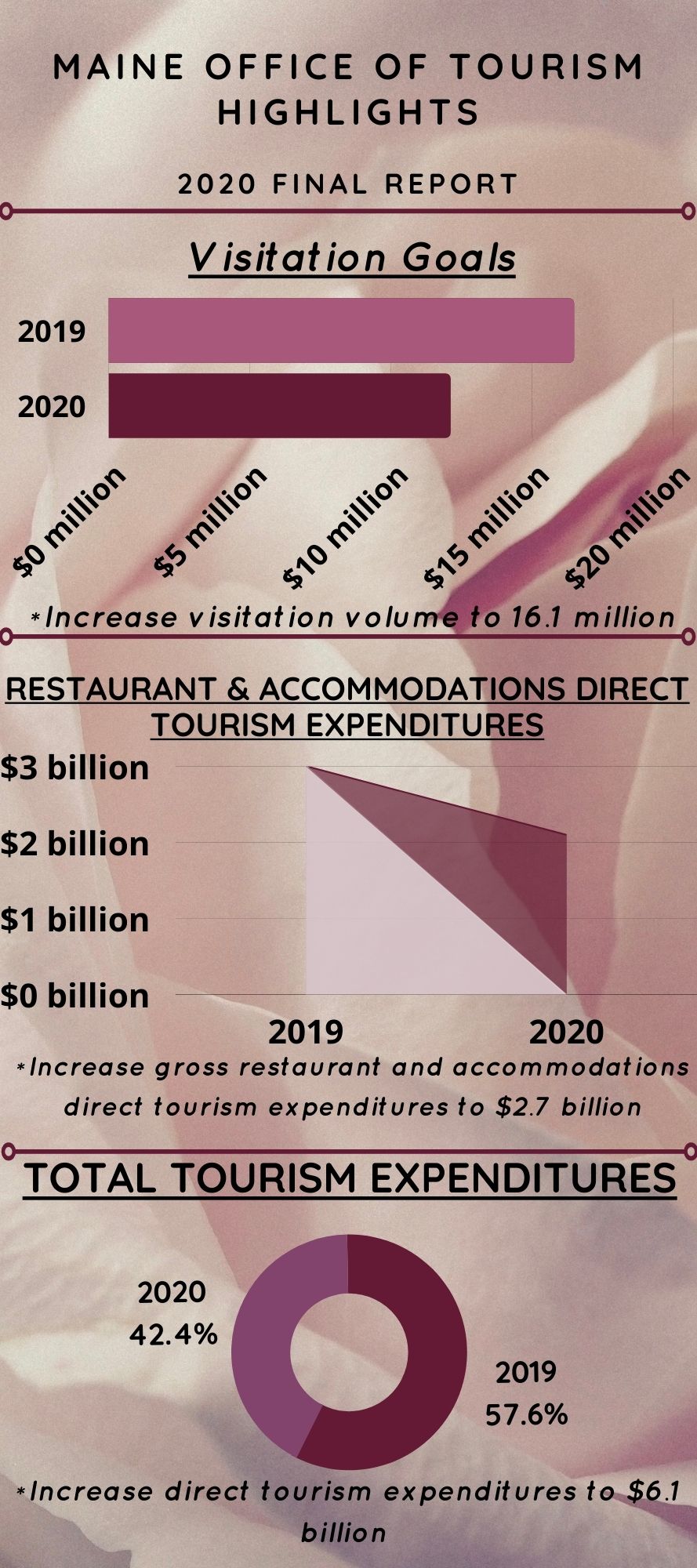 "We literally moved everybody to next year, meaning 2020 to 2021," said Pifferrer.  "With a handful of people that had weddings from Aug. 8 when the state opened slowly last year to about November of last year."
Calling themselves a sustainable company, Blue Elephant was able to utilize the state Paycheck Protection Plan, which helped keep their salary employees working. Before the loans provided by the state came into effect, the company said they didn't need to furlough or lay off anyone.
Instead of taking a bonus, the company was able to carry over profits from last year. Once the loans did come, Pifferrer said the business did furlough for 10 hours to keep the company sustainable.
Currently the company is seeing an influx of corporate coming back, stating that weddings have always been a necessity. Blue Elephant has been booking for the wedding season of 2022, even before the pandemic started. Those scheduled for 2020 were able to move their date to the 2021.
"The state which also helps us communicate has been very helpful to us. But you also need to see what is happening outside the state," said Pifferrer. "What happens in the state of Maine are not trends that we are creating, those trends that have already been created. What we want to do is create our own and then put our own spin on it."
Events Manager, Food & Beverage Manager of River Winds Farm and Estate in Saco, Gina Martinez said 2021 has been all "old business."
"This season is booked," said Martinez. "We are booked with 75% of last season, so the residual 25% is new business."
River Winds is expecting a pick-up in new business for the coming seasons of 2022 and 2023. Having a destination house as a venue which can accommodate to roughly 16 people, Martinez said has been a huge boost for business during the pandemic. She said most parties want to be together and many venues are unable to accommodate to those numbers.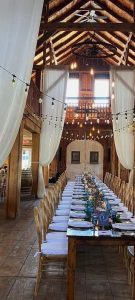 For 23-year-old lifestyle and wedding photographer, videographer, Dawson Renaud saw similar shifts in his business. The young photographer had close to 20 weddings booked for shoots in 2020 all of which were canceled.
"The pandemic didn't just affect 2020," said Renaud.  "It affected the earlier stages of 2021 just because of the uncertainty."
The hurdle for his business like many within the industry, was having to adjust. For many couples, the prospect of having to postpone their wedding for a second or third time became a grim reality. Renaud had to shift gears.
"If they ended up moving their wedding to 2021, some people were requiring additional deposits to secure a date," said Renaud.  "I ended up just keeping people's deposits and rolling it over to next year. It's something that no one could have predicted, and I didn't feel like charging people again, especially since I haven't done anything and it was no fault of their own."
Accommodating for those who opted for smaller weddings or elopements was also a major shift for Renaud. Having to change price packages because couples are moving to fewer head counts for their guests list, has become the norm.
"I think people are moving toward smaller weddings. Inviting fewer people because of the effectiveness of having less people at a wedding and changing the way people look at weddings, said Renaud.
The style of videography has changed. Renaud has noticed with smaller weddings, couples have placed an emphasis on the guests who are in attendance. Shooting in a documentary-like style, taking more candid memories to show those who weren't there, a special glimpse of the big day.
Since the state of Maine lifted restrictions on May 24, Renaud has been receiving more inquiries for booking of the following year. He said those who have been a bit more hesitant last year are moving full force to create their perfect day this year. But this all means having to adjust in business once again.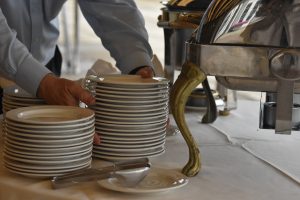 Hospitality of Maine suspects that more couples will be opting for smaller weddings, capping their guestlist within the range of about 100 people. According to Dugal, Maine is a beacon for destination weddings. Stating that people are seeking an oceanfront venue, while being able to closely connect with nature.
"I think 2022 is going to be a pretty hard year because the referrals that you get from 2020 weddings will be for your 2022 weddings," said Renaud. "I think it will take a couple of years to rebound and get to the point where things are back to normal and business is consistent. But I am confident that things will bounce back."