By Keely Flanagan
May 5, 2015
LJ  Scarcella gives more insight on Muay Thai.
What is muay thai?
Muay Thai is a combat sport that originated in Thailand. It's known as "the art of eight limbs," because Muay Thai technique emphasizes using the entire body.
Muay Thai is divided into six different attacking techniques:
Punching ("Chok")
Elbow ("Sok")
Kicking ("Te")
Knee ("Ti Khoa")
Foot-thrust ("Thip")
Clinch and neck wrestling ("Chap kho")
Muay Thai is widely practiced in mixed martial arts, and many successful UFC fighters are skilled Muay Thai fighters. The current UFC featherweight champion Jose Aldo, for example, employs a wide range of Muay Thai tactics. Former middleweight champion Anderson Silva is also known for his Muay Thai fighting techniques.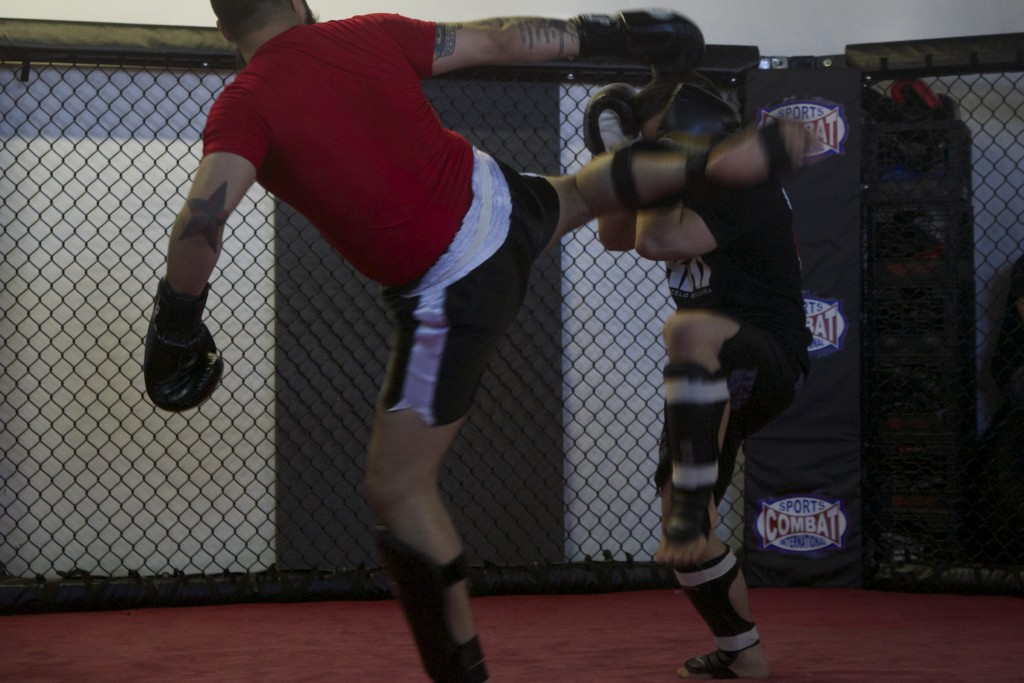 Dutch style kickboxing
Scarcella says he "prefers the Dutch-style" of muay thai. But what does that mean?
The Dutch style focuses more on kickboxing and punching as opposed to knees and elbows, both common techniques in traditional muay thai. According to the popular MMA blog "Couch 2 Cage," muay thai fighters don't emphasize punching because they don't score a lot of points for landing punches. Instead, a muay thai fighter will go for a "clinch," which basically means grappling with an opponent while standing up, as opposed to taking it to the mat like in wrestling.
Another key difference is the use of elbows. Dutch kickboxing rarely utilizes the elbow, while a muay thai fighter's elbow can be their best weapon in a fight.