By Ashley Barrow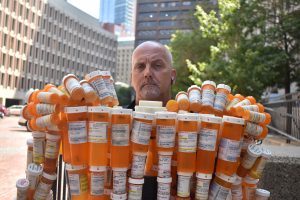 It's fight or flight in the years to come for the smallest, yet least recognized sufferers in the opioid crisis. Every 19 minutes, an opioid addicted baby is born in the United States.
"We took a look at overdoses and 65 percent of the time that person in dying in a home. It's a safe place to inject drugs. The problem is kids live in homes – kids don't live in burger king bathrooms – that's now where people overdose," said Edward Jacoubs, Director of Grants and Sponsored Projects in Plymouth.
Opioid addiction in the home is the fastest growing Adverse Childhood Experience (ACE) in Massachusetts and specifically in Plymouth County.
Susan Silva, Executive Director and President of Plymouth County Outreach experienced this with her sons child first-hand.
https://youtu.be/vTZYSBznk_Q
Plymouth's focus on research and funding is The Community Response to Children Affected by the Opioid Epidemic grant. This is a $541,300 federal grant from the U.S. Department of Justice Office for Victims of Crime.
Currently, this grant is being used to address an urgent gap in crime victim services related to the opioid epidemic and to expand upon existing or establish new programs to provide services to youth who are victimized as a result of the opioid crisis.
"There are about 1600-1800 overdoses in Plymouth County. Half of these people have kids," said Jacoubs. Teresa Harmon is one of them.
It was a spring day when running into her husband on the Massachusetts State House exit steps. They were leaving an event at The Massachusetts State House about Neonatal Abstinence Syndrome (NAS).
NAS is referred to as a group of problems that occur in a newborn who was exposed to addictive opiate drugs while in the mother's womb. Her adopted son was one of these children.
Harmon is an ICMP Social Worker at Brigham and Women's Hospital. When she is not with patients, she spends a wide range of her time advocating for children born with NAS or SEN and their families.
She founded an advocacy organization and a Massachusetts-based non-profit in 2018 aimed at supporting children born substance exposed and their caregivers. To the Moon and Back provides advocacy and recommendations to local and state leaders on the unmet needs of the population and gaps in services for children born with substance exposure as well as their caregivers.
Every 15 minutes a child is born with withdrawal symptoms. "The goal is to follow these children who are being born with NAS," said Senator deMacedo in an interview.
After meeting with Harmon for a second time in June she said, "We are years behind with the research and we need to educate. The school system is "drowning" in children born opioid dependent."
The opioid crisis has been around since around 2010, but Harmon thinks we can be doing more to focus on the kids. "Early intervention is doing the best they can, but they aren't quite savy in what the best needs are because the research isn't there yet," said Harmon.
The Mental Health, Substance Use and Recovery Committee has been meeting quite frequently at The Massachusetts State House this summer. John F. Keenan elaborated on some of the 2019-2020 priorities relating to children and substance use during a one-on-one interview.
Bill S. 1150 is An Act Providing Access to Full Spectrum Addiction Treatment Services. This bill would require insurance companies to provide insurance coverage for treatment. It would require them to cover up to 30 days. About six years ago Massachusetts was successful in allowing insurance companies to cover 14 days. This bill would increase the coverage. MassHealth is required to cover up to 14 days for substance use treatment.
"We should extend this to 30 days because this is kind of a point in treatment where they transition into longer term recovery. They may move from an impatient treatment to a recovery home or an out of patient treatment – whatever the case may be so the goal is to get treatment for coverage for as long as possible," said Keenan.
This bill will be scheduled for a hearing in September 2019 or October and then the committee will have until January to decide what they want to do with the bill. "The timeline is really subject to the legislative process," said Keenan.
Bill S.1149 is An Act Strengthening Prescription Drug Safety. Without this bill, existing drug take back programs will end in 2021. This was referred to the committee on January 22, 2019 and the house concurred.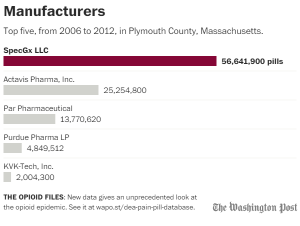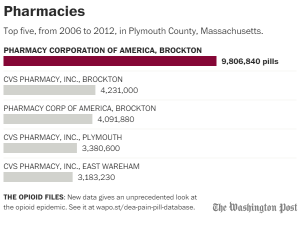 Designed to require pharmaceutical companies to use the drug take back days. This bill was put into a sunset clause and will expire soon. The exact date cannot be confirmed but is coming up soon. This bill will 'take off the sunset' and pharmaceutical companies will be permanently responsible for taking back these drugs.
"One of the things that we recognized as a problem was that often people were getting prescribed more pills than they would use or than what they would need. Those pills were being diverted and family members were gaining access to them," said Keenan.
Mary Peckman lost her son Matthew to an overdose because he was prescribed more Percocet pills than needed at the dentist office. "It started with perocets and then gradually went into heroin," said Peckham.
She was present at the Pudue Pharma hearing on August 2 at the Massachusetts where she stood for hours on end standing up to the pharmaceutical companies.
Her son was only 23.
Bill S.1154 is An Act to Protect Children's Mental Health Services. "It's very complicated to make your way through our mental health delivery system and substance use delivery system. There are issues with insurance. There are issues with placement. There are issues with child psychiatrists. Parents of a child with a mental health problem doesn't have anywhere to turn to make their way through this maze," said Keenan.
Their responsibility would be to act on behalf of the child and make sure that various treatment has been identified and to help them get through the maze that is child adolescent system said Keenan.
Sheila Flaherty is the main contact in Plymouth, Mass for The National Alliance on Mental Illness (NAMI).
"We don't have that many people who come into NAMI for opioid abuse, but there are alot of parents who come to the meetings for marijuana use or alcohol use," she said.
There are also many other support groups for parents dealing with a loss or with a loved one dealing with substance use. Cheryl Rayner Juaire is the founder of Team Sharing, Inc.  and lost her son Corey to an overdose in 2011. She attends funerals and is a support to other mothers grieving. "It's not depressing and I think only us mothers understand this. It can be uplifting. I am there and able to touch someone's hand. We're just there letting them know that there is hope even in the darkness."
Keenan thinks that there are parallels between mental health and substance use.
"At one point I would have a whiteboard in my office and people would ask what the mess was and I would say that it is the maze of the mental health system. There was some design to it. There was some logic to it but when you put it out there it is very complex – very involved," said Keenan.
"One you get the substance out of their systems the mental health issues come rushing back. People who have mental health issues are likely to develop substance use disorders particularly if the mental health issues go untreated, "said Keenan.
Keenan thinks that those at greatest risk of developing a substance use disorder are those with a learning disorder such as ADHD or dyslexia.
This bill could come out of committee in September but Keenan isn't sure the exact timetable.
"From my perspective we need to start talking to the other generations and let them know the dangers of drugs and addiction. The more information we have we will watch these young children as they grow up and make sure they have the tools to make them successful," said deMacedo.