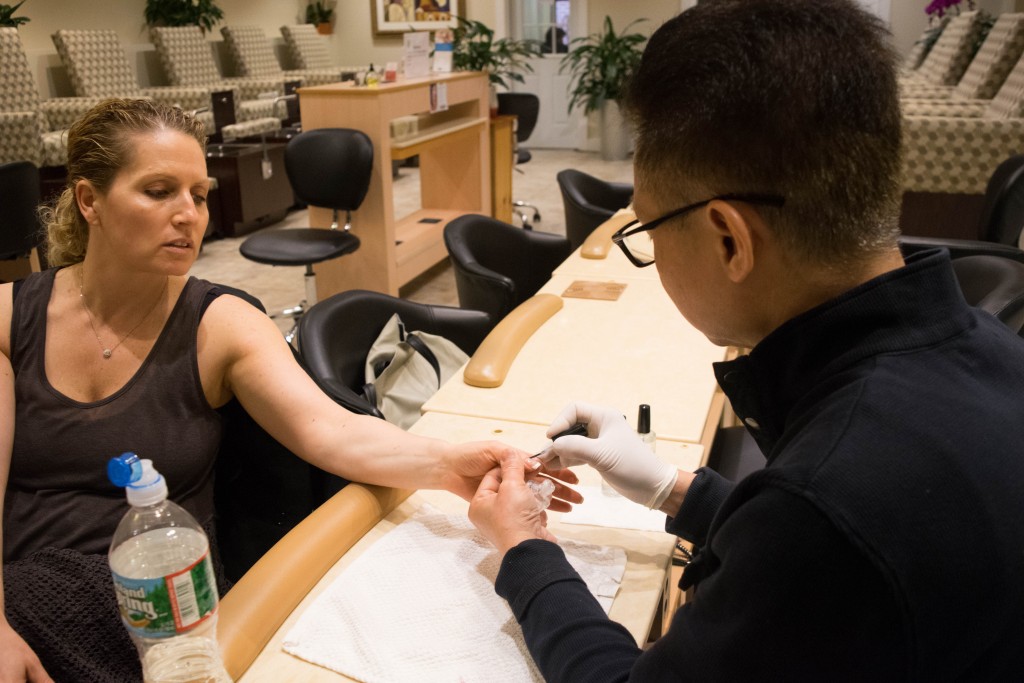 By Rie Kitayama
4/29/2015
Many women love to go to nail salons to be pampered, making their nails look nice and pretty. But how many are aware of the questionable sanitary conditions of nail salons? Without knowing, they may be exposing themselves to harmful chemicals or infection from unsanitary tools and products used while getting manicures and pedicures.
Boston is the leading city making beauty salons greener and healthier places for both customers and workers. The Green and Clean movement started in the nail industry during the last few years following several research reports that assessed the sanitary conditions of Boston nail salons. One study, "Boston-area Nail Salon Workers," conducted by the Journal of Immigrant and Minority Health in 2007, found that workers had work-related health concerns such as respiratory symptoms, trouble breathing, persistent coughing, and sinus problems.
Five years after the survey, the Boston Public Health Commission (BPHC) also conducted an environmental health study in collaboration with Brandeis University. However, that study found that the air quality in nail salons in Boston was still poor because of poor ventilation.
Since the study, BPHC started a project called Boston Safe Nail Salons, which offers educational programs to improve the conditions in the city's nail salons. In the last couple of years, the city has added several new regulations of nail salons to improve the situation.
Recent changes made  in October 2013 imposed new regulations on the sterilization of multi-use tools. These new regulations banned the use of UV light boxes, which can be used to sterilize multi-use tools.
"They were marketed as sterilization boxes, but that's a myth," said Holly Simpson, the program coordinator of the Boston Safe Nail Salons project. "What they do is when you put the clean tools into this box, with the UV lights, they'll keep them clean." However, Simpson said, these boxes will not sterilize tools that are already dirty.
As a substitute for the UV light boxes, nail salons will be required to install autoclaves and/or US FDA-approved dry heat sterilizers.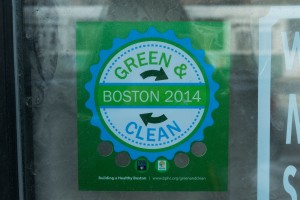 In addition to these new regulations and the project, BPHC has started the Green and Clean Program. This program scores the nail salons' dedication and commitment to making salons environmentally friendly places for customers. In Boston, where more than 200 nail salons dot the city, the BPHC has recognized 42 nail salons as certified "green and clean" salons.
BPHC encourages nail salons to protect workers in a proper way as Holly Simpson explains.
BPHC approved Green and Clean nail salons

Lynn Le, the manager of Nails Spa By Time, said that after BPHC started the Boston Safe Nail Salons program, she took the situation seriously. She said she worked hard to improve her salon's workplace environment to better protect her employees from long-term exposure to chemicals. Due to Le's efforts, her salon was recently approved by BPHC as a "green and clean" nail salon.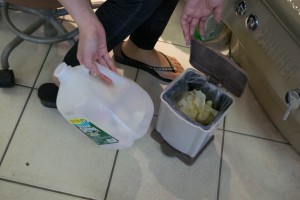 After Le joined several programs offered by BPHC, she came up with an idea of how to avoid being exposed to chemicals used in nail products and strong odors that may cause headaches, coughs and other health issues.
Le's devised a simple solution to contain the strong chemical odors of nail products. When workers use paper towels to mop up excess nail polish and other liquids, they toss the trash in a sealed plastic container.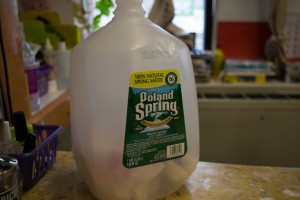 "We use plastic bottles to store the trash so that the odor of liquids won't be spread out in the salon," Le said. Having better ventilation also helps make Le's salon a healthier place to provide better service for her customers. Le's salon keeps the door open as much as possible to get fresh air into the salon.
Anna Huynh, the manager of Ruby Nails in Boston, believes that collaborating with agencies such as BPHC works well to make her salon's workplace environment better.
"They're really good. If nail salons don't know what to do, call them up and they'll come over and show you how to do it and how to clean up in a proper way," Huynh said.
It's been three years since BPHC conducted research at Boston nail salons. "Over the next three years, we're getting everyone's compliance with the ventilation, and I think that's the biggest hurdle," Simpson said. "As far as the sanitation practices, we have seen immense improvements in the past couple of years, especially pushing the Green and Clean program. People seem to be taking notice."
Boston's New Nail Salon Regulations
Ventilation:
BPHC encourages nail salons to install proper ventilation systems to avoid long exposure to harmful chemicals contained  in cosmetic products for salon workers and customers.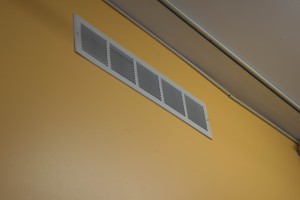 Any new salon must maintain compliance with the minimum ventilation specifications.
Equipment sanitation:
All salons must install and use either an autoclave or a US FDA approved dry heat sterilizer
Manicure tables and foot baths:
To avoid infection, all manicuring tables and all foot baths must be cleaned and disinfected after each client
Personal Protective Equipment (PPE):
BPHC recommends salon workers use PPE to protect themselves while at work.
Masks…wearing masks helps salon workers avoid respiration issues
Gloves…BPHC recommends nail technicians wear nitrile gloves, not latex gloves, because they do not actually protect salon workers from chemicals