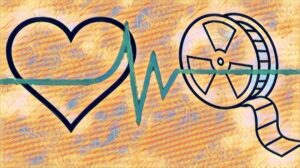 By Adam Spector
Despite current setbacks in government-based tax incentives, Florida's film professionals are adapting to save what's left of its once-thriving media production industry and finding new areas of untapped potential. 
In recent years, Florida's once-thriving film industry has grappled with challenges stemming from the expiration of tax incentives at the state level. The exodus of major film projects seemed to signal a grim outlook for the state's cinematic future. However, some industry professionals are still optimistic about the industry's potential as cities within the Sunshine State are creating their own local incentives to attract the production of independent films. In addition to this, several media professionals have managed to use their skills in commercials and corporate projects. 
"Commercial work has been here for a lot of filmmakers who are making a living doing commercial stuff," said Anthony Dones, the owner of a Miami-based freelance video production service. "Indie film work is just like a bonus."
Dones said that major film projects might be scarce, but the state's media industry is far from dead, as independent work and commercial projects keep many filmmakers afloat.
In addition to commercials, videographers and other professionals in the cinema field also work on corporate video productions, including promotional or training material for companies in Florida. Jeremiah Baumbach, an Emmy-nominated cinematographer in Orlando, said that most of his work comes from corporate video production. 
"Corporate videos are quite different from anything else because the ease of shooting depends entirely on the subject," Baumbach said. "If you had to go to the hospital and shoot something, then it's a nightmare. There's very limited time, and the doctor has a pager that they can't turn off. On the other hand, lawyers have nothing but time," he said.
Baumbach said that he occasionally gets to work on film projects, but they tend to be very low-budget. "There is still independent film stuff happening all the time, but it's a lot of smaller, self-funded projects that people are doing," he said. "There's also the Hallmark movies and a few other TV movies worked on here in Orlando."
The removal of tax incentives had a significant impact on Florida's film industry, but the state legislature was not entirely to blame for its decline, said Patty Arias, the director of the Latin Chamber of Commerce. "It's just that the incentives couldn't go through when [former Gov. Rick] Scott was governor because the film industry of Florida didn't get their act together." 
While the state government may be stagnant, cities within Florida have taken proactive steps to bring back the film industry by introducing their own local incentives. These city-based initiatives aim to attract low-budget independent filmmakers and other content creators.
"The last film I produced, Marcus, was done entirely locally," said JL Martinez, the co-founder and creative director of Miami Media & Film Market. "About 85% of the shooting was in Miami Dade, and 15% in Broward County," he said. "The film was only possible because of a Miami shoot and Miami talent, as well as local city tax incentives to keep the budget lower."
Martinez said that independent films are the path forward to revitalizing the Florida film industry because, in addition to costing less to make, they give the creators more control over the process. "When you work for a big studio or a streamer, you're basically a service company for that studio," he said. "On indie projects, we can ultimately have control over the monetization and distribution."
Martinez said Florida has the potential to become a strong destination for indie films as well as for "artisanal regional content," which is modest-budget international content that resonates with viewers all over the world due to its focus on what's currently on trend.
"We've seen international productions that have followed this model have great success, whether intentionally or unintentionally," he said. "For example, Money Heist, a local Spanish-language production, became a global monster hit for Netflix. Another example of this popular foreign content is Squid Game, from South Korea."
Miami's ties to Latin America, the Caribbean and Europe are another potential area where Florida can be a leader in international content production. By partnering with other countries and using local incentives, Florida can attract foreign productions while reclaiming its position on the global film stage.
"Miami Dade County is a very international city with many ties to non-English speaking countries," Martinez said. "It's partnering with international countries, leveraging their incentives and benefits," he said. "This can put Dade County back on the map [because] local producers develop native intellectual property (IP) so they can control the process throughout." 
With regards to establishing both international and domestic partnerships within the realm of media professionals in Florida, the Miami Media & Film Market (MMFM) has become a respected event. This yearly networking event aims to develop professional opportunities and educational initiatives for Miami-Dade County and neighboring areas. The goal of this event is to enable Miami-Dade County to be a "hub for Creatives." Martinez is scheduled to host this event, saying, "Hollywood is a state of mind, and that's exactly what we're building at the moment. The Miami Film & Media Market is a state of mind."
Another international opportunity is the Miami film industry's connection with London, which could prove to be mutually beneficial, Martinez said, adding that it has created a strategic link between the two cities and fostered important ties and synergies. The Film Commission of the City of London, a part of the British Film Commission, plays a key role in promoting the benefits of filming in the UK and partnering with UK creatives and businesses on media projects. 
"London is a great template to model Miami's film industry after," Martinez said. "We've been lucky enough to get them to offer a lot of guidance and support in terms of how to structurally and philosophically build our own local industry."
"Believe it or not, Miami and London are very similar in our diversity and in our complexities in our workforce, as well as a need for employment and training," Arias said. "Adrian Wootton, the Chief Executive of Film London, was one of several UK media professionals at last year's MMFM event who discussed this at great length. He will be speaking at this year's MMFM event as well."
Kevin Sharpley, a former chairman of the Miami-Dade County Film and Entertainment Advisory Board, described a strategic link between Latin America and the UK, "Partnering with London is strategic because they've been doing it for so long with many municipalities around the world. They have had a partnership with Hollywood, and they've set the bar both in terms of their incentives, their creatives, and the talent they develop. Everything from screenwriters, directors, and actors, a lot of which have become very successful in the UK and LA."
While city-based initiatives and partnerships with media content production could lay a strong foundation, Sharpley was quick to caution that local incentives alone will not suffice. 
Sharpley explained that local incentives are helpful for smaller projects, but are not nearly enough to make Florida a competitive state in the film and television industry. The partnerships with places like Film London are helpful, but a statewide tax incentive program is necessary if Florida is to compete for film and TV productions. Gone are the days when Florida could attract productions simply because of its unique settings, ideal climate and talented industry workers. 
"Florida would have to demonstrate its commitment to the film industry by reinstating and enhancing its tax-incentive program, promoting infrastructure development, and nurturing local talent," said Arias. "Collaboration between the government, industry professionals and community stakeholders will be crucial in establishing Florida as a competitive player in the film industry once again."
Financial burdens aside, Florida does have a lot to offer film productions when it comes to the diverse talent pool. Dones added, "There's a lot of untapped talent down here in Florida, especially minority voices—different nationalities, black, Hispanic, Asian, of all different scopes. They all have something interesting to say, and it would be great to tap into these many unique voices."