By Caitlin Flaherty
4/24/2013
Wareham native Joe Leggett, 55, remembers a time when the rivers in town were brimming with herring and smelt. "You couldn't even see the bottom because there were so many of them," said Leggett.
He also remembers when scallops fresh from the bay were served up at local restaurants every day. "We used to think we were getting ripped off if we were given sea scallops instead of the real bay scallops," said Leggett. "It's what really drove the economy here."
However during the '70s and '80s more and more cottages along the coastline were turned into year-round homes, and scallops started to disappear from the bay. "That's when we really noticed a difference," said Leggett. "And that's when we found out it was nitrogen."
Year-round homes mean year-round human waste—a prime source of nitrogen.  The Title V septic tanks, required by the state, cleanse sewage of bacteria, but they do not treat for nitrogen. When nitrogen seeps into the ground from the systems, only some of it is filtered before it enters the groundwater, which ultimately makes its way into the waterways.
Nitrogen, itself, is not so bad. In fact, it's necessary for life and found in all living things. However, too much nitrogen causes too much algae to grow. The algae block sunlight and cause the eelgrass on the bay floor to die.
"When you have nitrogen pollution, the habitat changes," said Joe Costa from the Buzzards Bay National Estuaries Program.  "Eelgrass beds are home to scallops, fish and other wildlife."
To make matters worse, when algae die and decay, it takes oxygen from the water, causing fish to suffocate and die. Nitrogen is not just from the septic systems either. Lawn and agricultural fertilizers, wastewater treatment facilities, and storm water runoff from impervious surfaces like driveways, sidewalks and streets, are all to blame.
In essence, nitrogen is a human population problem: The more people, the more problems.
 Below the surface
While environmentalists, town leaders, and residents may not agree on how to work toward a solution, one thing is clear: There is no quick fix.
Experts say it will take the efforts of more than one generation before Buzzards Bay can be restored to good health.
"We've been screwing it up for 350 years and now we have to start addressing it," said Bob Duncanson from the Chatham Department of Health and Environment. He estimated it would take 30 years to solve the problem.
Convincing people there is a nitrogen problem can bit a bit tricky because it's not exactly a highly visible source of pollution.  The Clean Water Act addresses point sources of pollution, but not necessarily pollution coming from the groundwater as nitrogen does, said Paul Niedzwiecki from the Cape Cod Commission, which has developed a strategic wastewater management plan for the Cape.
"We don't have rivers that catch on fire or turn different colors anymore," said Niedzwiecki. "Nitrogen may not be as obnoxious as a chemical coming out of a pipe, but in some ways it's more pursuant."
However, Wareham Water Pollution Control Director Guy Campinha said he's seen an increase in interest and concern.
"It all starts with recognizing that we have a problem," said Campinha . He has attended a series of informational nitrogen workshops with other local town leaders hosted by the Buzzards Bay Coalition over the last couple of months.
"We know we have a problem. As more and more people become educated on the problem and start talking about the problem, we can work toward a solution," he said.
Part of solving the problem comes from knowing exactly what the problem is.  Scientists and environmentalists have been working throughout the state to determine just how much nitrogen each waterway can handle.  This is called a nitrogen threshold, which is then used to develop a Total Maximum Daily Load (TMDL).
The Massachusetts Estuary Project, a partnership between towns, the MassDEP and U-Mass Dartmouth School for Marine and Science Technology, recently released another draft of its report on the Wareham River Estuary.
According to the 160-page report, all of the water bodies in the Wareham River Estuary are moderately impaired, but the Lower Wareham River and Marks Cove are significantly impaired.
Overall, the MEP states that nitrogen loading needs to be reduced by 40 percent. Wareham Clean Water Commission Chair Ed Pacewicz, who analyzed the 2013 and 2009 MEP drafts, said the number has stayed the same over the years. "The sources of nitrogen have changed because of various factors," said Pacewicz. "But, basically, we still need to reduce it by 40 percent."
This number gives environmentalists and town leaders a quantified goal, something to work toward. The next step is looking at each source of nitrogen, how much it contributes, and how to go about reducing it.
The MEP report states that septic systems make up 43 percent and agricultural fertilizers make up 20 percent of the total controllable amount of nitrogen pollution in the Wareham River Estuary. Although agricultural fertilizers are the second largest contributor because of the large number of cranberry bogs in the area, as of now, experts say there is not enough research to fully understand the scope of the pollution coming from bogs.
Nitrogen pollution from wastewater is a lot easier to tackle because using  sewers and alternative nitrogen reducing septic systems have proven to work.
It's true that sewer treatment facilities still pollute waters with nitrogen, but environmentalists note that there's no doubt they are the lesser of two evils. The average septic system contributes 38 mg/L of pollution while Wareham's Wastewater Facility gets that down to 4 mg/L. When you pool all of the homes that otherwise would have had septic systems into the wastewater facility, "it's less than 10 percent of what would go into the water if not sewered," said Pacewicz.
The Wareham Board of Health also passed a new bylaw requiring all new residences and businesses within 500 feet of wetlands and bodies of water to install nitrogen reducing septic systems.
Campinha said he can't quantify an improvement in the waters near sewered sections of town, but has noticed some fish and eelgrass coming back as well as an increase in water clarity.
According to the MEP, Broad Marsh, which is in a section of town that is heavily sewered, was the only water body to be rated "moderately-impaired-healthy."
 So how do we fix it?
"That's the billion-dollar question," said Costa. "It really boils down to finance."
Once upon a time, in the '70s and '80s, the federal government offered to pay 90 percent of sewer expansion, but most towns in the area, including Wareham, declined.  The majority of residents, who probably didn't understand the extent of the issue at the time, did not want to pay the remaining 10 percent.
"Everything has to be transparent. That was the problem in the '70s and '80s. No one knew what was going on," said Duncanson
Now, the federal government is not offering that type of aid and estimates for solving the problem on the Cape and the South Coast range in the billions.
"There are not big grants that come in on a municipal level," said Niedzwiecki. "The burden is primarily carried on the backs of homeowners."
Although some environmentalist groups are pressing to get the issue solved as soon as possible, town leaders say it isn't so easy to convince the masses to reach into their pockets.
"Most people recognize the problem and want to solve it, but when it comes to cost, there is a predictable response," said Niedzwiecki.  "One, they question the science, two, they question the engineering, and three, they vote no at Town Meeting."
Campinha, who said he cares strongly about cleaning up Wareham's waters, said the town will have to do what it can when it can, but it's unfair to ask residents to pay when they simply cannot. He also pointed out that it's unfair to borrow money and place the burden on the next generation who will have to pay it back.
Longtime Wareham resident and Land Trust member Mack Phinney agreed with Campinha adding that, not only is it unfair, it's simply not possible.
"You can't put people out of their homes," said Phinney. "If it's not affordable, it's not do-able."
 Cape Cod offers one solution
Cape Cod has led the efforts in cleaning up nitrogen pollution in Massachusetts, designing a regional plan that takes a community by community approach. In other words, there is no one particular technology used Cape-wide. In some areas, it makes more sense to tie into sewers and in other areas it makes more sense to look into alternative methods such as nitrogen reducing septic systems and small-scale treatment facilities.
"We don't' want to just create a nitrogen solution," said Niedzwiecki. "This plan will not produce one optimal outcome, but suggest outcomes on a watershed by watershed basis. "
Although Niedzwiecki said the planning should start on a town level, there is a need to take it to a more regional approach because watersheds cross town boundaries. "If you have two towns sharing a watershed and only one is taking steps, it's certainly not going to be effective," said Niedzwiecki.
Cape Cod leaders said it's critical to draft detailed goals and plans and develop data.
"It takes away a lot of uncertainty and concern," said Duncanson who told other town leaders to keep in mind that they're trying to convince the average citizen, who does not necessarily show up to public meetings.
The Cape Cod Commission used innovative technology to create WatershedMVP, an online tool designed to create cost-effective and efficient ways of reducing pollution. The technology can be used to see exactly what effects sewering an area of town would have.
"We want people to able to digest this information as soon as quickly as possible," said Niedzwiecki. "It represents a new way of looking at solving problems." Niedzwiecki said it's important to look at ways to empower residents to make the decisions on what works best for their watershed and to present more than one option, so the choice is still local or hyper-local.
As far as funding is concerned, leaders say it should come from all levels.
"We must be as innovative with cost as we are with technology," said Rob Hancock from the Buzzards Bay Coalition. "There must be engagement at a local, state, regional, and community level. We all have a role to play."
Niedzwiecki said he thinks Cape Cod residents should pay 50 percent of the bill, and the state and federal government should pay 25 percent a piece.
The funding will not come all at once, but will have to occur over two generations. "[The government] is not going to show up with one big check," said Niedzwiecki. "We have to look at different ways. You'll see the number is not as high in the sky as it seems at first."
Niedzwiecki said towns have to "demand" more from the state legislature  and government and have "to press" elected officials to go compete for the money that is available.
Jag Khuman, director of Maryland Water Quality Financing Administration, said officials have to be willing to do the right thing even if it's unpopular. Since 1987 the state of Maryland has worked to improve the water quality of the nitrogen-polluted Chesapeake Bay and they are seeing the results.
"If we are going to be the bad guys, so be it," said Khuman. "That is the problem with government, you are elected and you are not going to do the right thing because you have the next election."
Maryland instated a "flush fee" to fund the upgrades needed to fix the bay. Every resident pays $5 a month, which is added to their water bill, whether they have sewer or not because the health of the bay is important to the community as a whole, said Khuman.
A spokesperson from MassDEP said they had not heard talk of a similar "flush fee" in Massachusetts.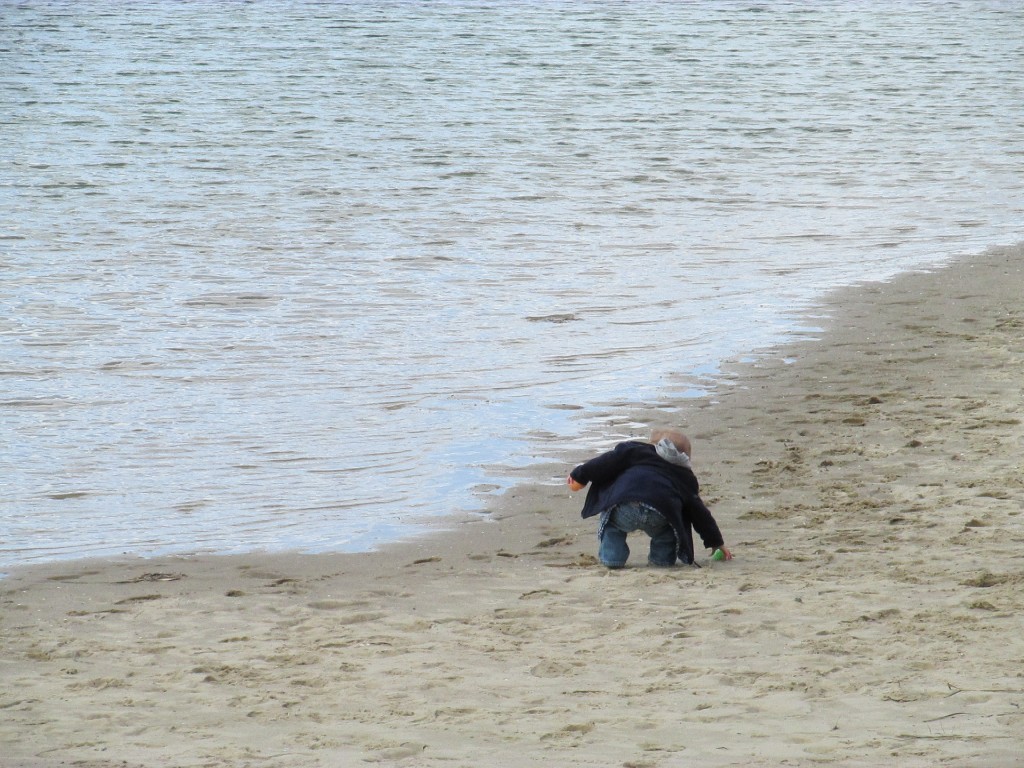 A look to the future
          Local leaders say nitrogen pollution could have a negative impact on the local economy especially in terms of tourism. Niedzwiecki pointed out that most people's wealth is tied up in the land they own individually and that the land the town owns collectively.
"The most expensive thing we can do is nothing," said Niedzwiecki. "It's like the environment and the economy are always clashing and they really shouldn't be."
A nitrogen consensus group made up of a diverse group of Wareham residents and stakeholders has met periodically over the last couple of years to get the discussion going on solving issues.
Although they did not want to be directly quoted during their most recent meeting in April so that everyone could express themselves freely, as a group they  wanted to look into establishing bylaws for stormwater runoff and fertilizer use.  They also said they would like to make sure mobile home parks and campgrounds are in compliance with state laws.
Phinney said education is a key element in solving the issue.
When we want support from future generations, we will need them educated so they can make the right decisions."
Niedzwiecki said this is a critical time to start tackling this issue because future generations will not even know what it was like to have pollution-free water.
"If we don't move now, there will be no incentive for my children to fix it in ten years because there will be no eel grass and there will be no clean water."