By Erhonmwon Adenomon
4/28/2o14
Massachusetts has several laws on the books that are aimed to help those in violent domestic situations.  Attorneys who work in helping immigrant women confronting domestic violence in their life outline some of what the laws do.
DOMESTIC VIOLENCE AND RESTRAINING ORDER.
Mithra Merryman works as a legal service attorney at Greater Boston Legal Services. She has spent her entire career working with low-income battered women. She also represents clients who need help in family law and  immigration services as well as  with Latina immigrant women who have experienced domestic violence. Merryman explained the court can help to save victims of domestic abuse, if they file for what is called a restraining order.
"Massachusetts has a rich history of creating  good laws that protect victims the most enriched is the 209A and a restraining order law," Merryman said.
What happens if a violent partner violates the restraining order? 

"If a civil order is violated it then becomes a criminal act. For example, if a woman has an order that the abuser stays away from her home, if he just comes to her home or near it, she can call the police, that's the magic and the power of these laws," Merryman said.
Does the court system discriminate against immigrant women?
"Our court system is open to everyone and there is no danger in going to family court to seek help or in going to a district court to get a restraining order," said Merryman.
What challenges do you face as legal advisor to domestic violence victims?
Making sure that the clients trust me, because there is so much fear about going to court.
Another challenge for Merryman is the legal system itself. She said ,"some family courts don't understand the dynamics that go on when an immigrant is abused. There are special dynamics particularly for women who don't have papers or women that have papers but don't have their green cards yet."
PROVING WHETHER A RESTRAINING ORDER IS NECESSARY. 
Shari Genser is an attorney and Equal Justice Law Fellow. Genser provides support to victims of domestic violence by providing direct legal assistance and increasing community awareness. As an attorney who provides legal support for victims, she shares important tips a victim needs to be aware of before filing for a restraining order.
How can a victim prove to the court that the restraining order is necessary?
Genser: There is a three-part step to prove it.  The victim has to show No. 1, that there is an appropriate relationship to be eligible for a restraining order. This include household members, intimate relationship which means that the parties do not have to married… The second step is proving the act of domestic violence has occurred. The third step which comes from the case law of Silver v. Silver which basically means that a judge has to determine that a restraining order is necessary to prevent further acts of domestic violence.
Are there any challenges a domestic violence victim could encounter with any of the three-part process?
Genser: In some instances the judge would say, 'I find that you are in a dating relationship, I find that the defendant slapped you across the face but you live in different towns now, and he hasn't bothered you… I don't  see any evidence that he is going to come after you in the future, so I find that there is no continuing need for protection and I'm not going to enter a restraining order." Those are the hardest cases and you are saying, "but judge you are making the findings that domestic violence occurred and yet the restraining order is not going to be entered."
Is it possible that a judge can reject a victim's request for a restraining order?
Genser: One of the examples of a case not appropriate for restraining order is when you are talking about your ex-boyfriend's new girlfriend making threatening phone calls to you or showing up at your house. The two-step connection from the ex-girlfriend to the new girlfriend makes it ineligible.
PROTECTIVE MEASURES 
Shannon Erwin, state policy director at Massachusetts Immigrant and Refugee Advocacy Coalition, works to fight laws that do not help domestic abuse survivors.
What can be done to prevent domestic violence?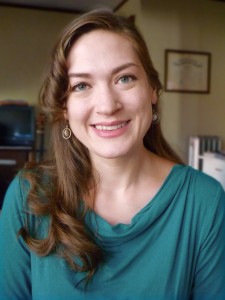 Erwin: At the state level, a lot of policies have an impact on immigrant domestic violence survivors rights and so we are frequently working to educate legislators about how their actions would impact the survivors. Often there are proposals at the state legislature, unfortunately, to target immigrants that would have harms for immigrant populations as a whole and in particular domestic violence survivors.
Can you give an example of such harmful proposals?
Erwin:In the past year the state legislature has debated in a number of context a proposal that would restrict immigrant eligibility for public housing. This proposal could negatively affect undocumented immigrants by rendering them homeless. So on top of the barriers to fleeing abuse those survivors do not need the added challenge of being ineligible for a stable housing situation so that's one of the impacts that we work to educate the state legislature about.
How do you go about advocating to have the these proposals dropped?
Erwin: We alert legislators who we know care about this issues. We draft an analysis. We urge members to make calls to their legislators so we may send out an action alert to them, and we go physically to the State House to try to advert these harmful proposals.
Apart from fighting for policy change, what other preventive measures do you do to help victims?
Erwin: We also advocate for the adequate funding of the Refugee for Immigrant Safety and Empowerment program, and we provide training of the community as well.