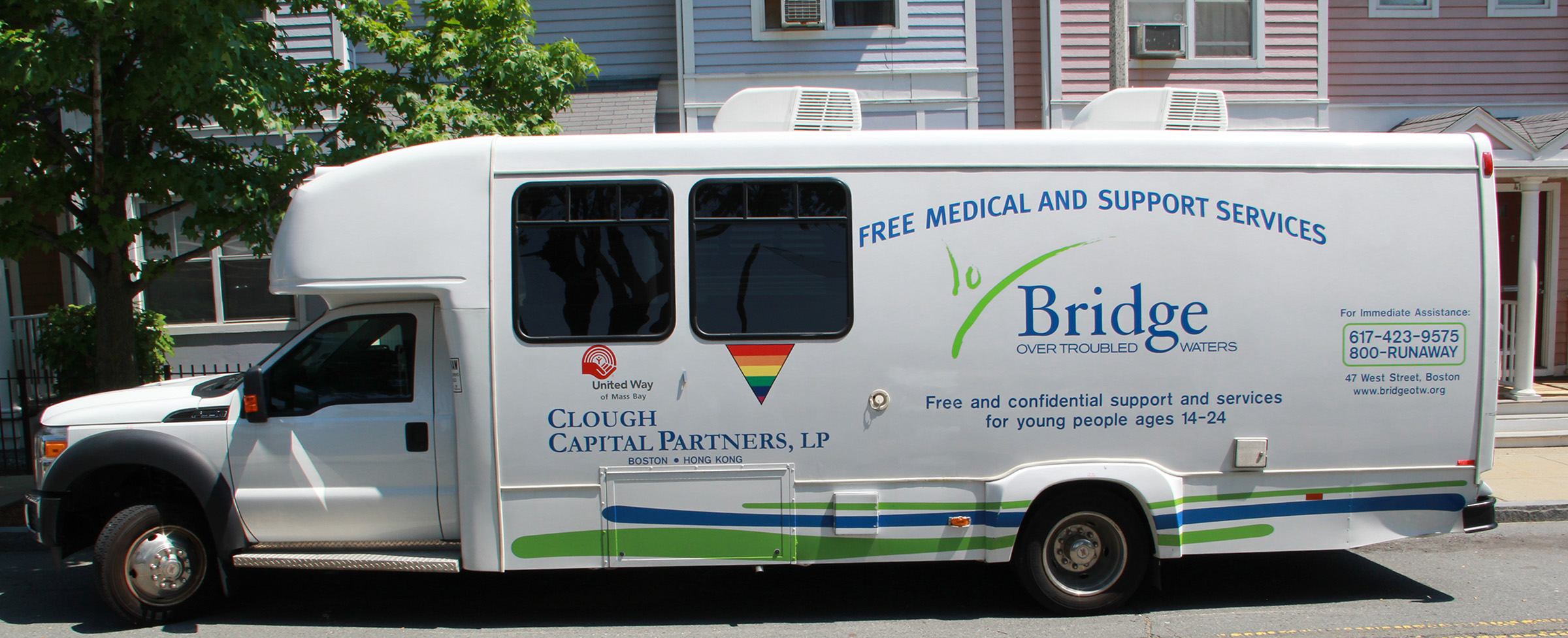 By Mario D. Zepeda
08/14/2017
In hopes to target the at-risk young adult population, Bridge Over Troubled Waters bring resources to their clients using its street van.
This youth advocacy program uses a Mobile Medical Van to help connect youth in the community by providing health care, medical attention, clothing, food, and counseling.
---
Connecting with the Van
The Bridge van can be seen travelling across the city on weekday evenings, making a stop at the Boston Common from 5 p.m. to 6:30 p.m. then at Harvard Square from 7 p.m. to 8:30 p.m..
Three outreach workers and one volunteer nurse staff the van on a daily basis.
Bridge invites all young adults between 14 and 24 to seek the services of its street outreach van. The organization uses the van as a safe space for youth to feel comfortable and supported during their times of need.
On average, the van makes more than 3,000 contacts with runaway, homeless, and street youth each year in the Boston area.
---
Staff Support Youth
William Schaffer drives the mobile van and is a part of Bridge's outreach team. "The van is a place where youth can go when other options seem limited," as he explained the importance of having a supportive environment inside of the van.
Clients come inside the van and speak with staff members on medical concerns, homelessness, and socio-economic issues that they are currently facing in their lives.
"They can come here and get their primary needs met, like nourishment or a clean pair of clothes. We discuss about long-term goals related to substance abuse, trauma, and housing," said Schaffer.
Staff members speak with youth on ways to reduce risky behavior in the community. "They are empowered to think about their own safety. It gives them an opportunity to employ their own mind in safe guarding themselves," said Schaffer.
The van is an extension of the services Bridge can provide in its Boston office at 47 West St. The van helps meet short- term needs like providing a place to shower or a meal to eat. Bridge also offer counseling, career mentoring, and housing programs.
The counselors are experienced in speaking with young adults and try to approach youth differently than parents or family. "They know the medical staff. Youth are able to feel comfortable, see the same staff on a regular basis," said Schaffer.
Homeless youth face issues in not having the proper clothing and shoes. Common medical conditions deal with injured feet due to youth having to spend most of their days walking. "They will come into the van, mid-winter, and they have been walking around in running shoes in the snow," said Schaffer.
Brittany Hill works as Bridge outreach staff and travels in the van. "I personally think the best part of the job is that we are going to the youth and providing them with services right where they are at instead of waiting for them to come to us," she said.
Her responsibilities include building rapport with clients in the community and to connecting them with Bridge services in the main office. "This means that I'm doing a lot of harm reduction, motivational interviewing, collaborative problem solving, etc. I also do simple things like giving people survival needs like clothes, food, and hygiene supplies," said Hill.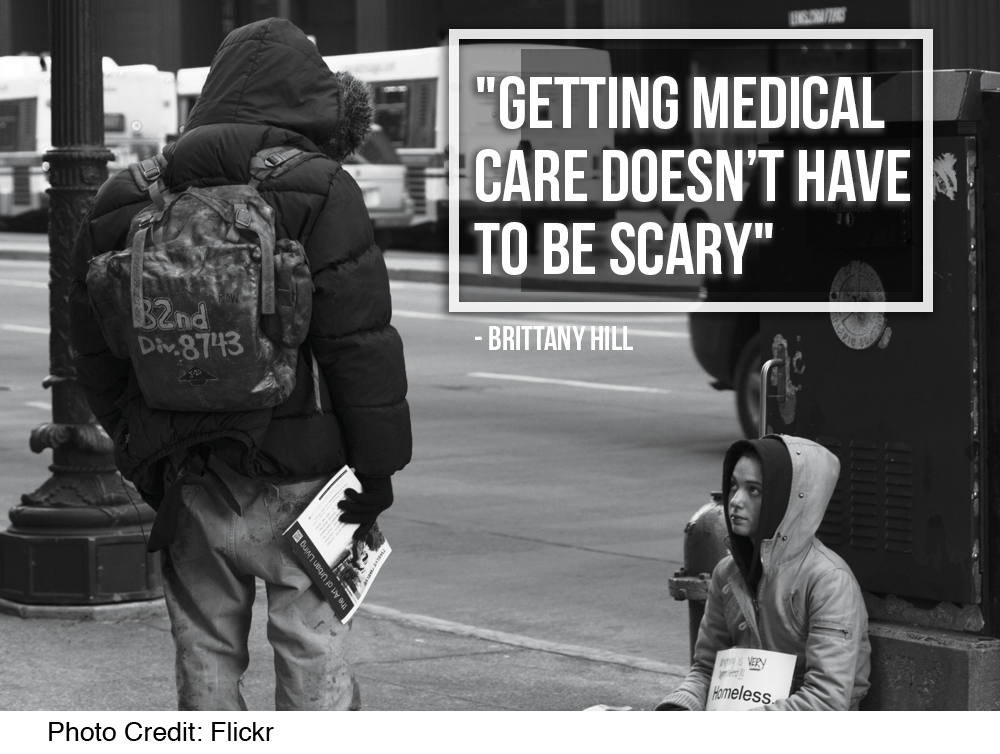 Those who work in the van said it provides comfort for youth to express their dilemmas and vulnerabilities. "I think the van helps the homeless and at-risk youth we work with realize that getting medical care doesn't have to be scary," said Hill.
Bad experience with health care providers can hinder youth from seeking medical attention. "Sometimes these youths have had little to no good experiences with health care providers and the van goes a long way in switching that perspective," she said.
Because the van is a reliable resource, by being in the same locations at the same times of day with the same staff, Bridge give street youth familiar faces to get the mental and physical support they need.
Schaffer explains how the homeless youth can benefit from Bridge's street van services.