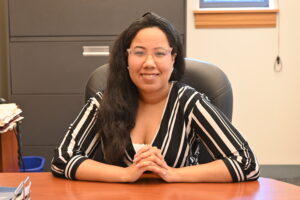 By Skyler Stark-Ragsdale 
A study found Boston real estate professionals discriminate against prospective tenants on the basis of race and source of income, but a Massachusetts House of Representatives bill might increase penalties for offenders.
The bill, H.359 — An Act to End Housing Discrimination in the Commonwealth, would extend the legal ramifications for real estate professionals who discriminate against prospective tenants based on the protected classes of the Massachusetts Fair Housing Law, race and source of income being two of the classes. Should real estate professionals be found guilty of discrimination, they could lose their license for up to 180 days, according to the bill. In late June, the Joint Committee on Consumer Protection and Professional Licensure took the bill to hearing. 
Rep. Adrian Madaro, a Democrat, worked with William Berman, Director of Suffolk Law's Housing Discrimination Testing Program (HDTP), to draft the bill. Though not certain, Madaro's office said they are hopeful the bill will advance further in the legislative process this session. It was already forwarded by the committee to the floor for debate last session, they said.
The effort around the bill stemmed from a 2020 study conducted by Suffolk Law's Housing Discrimination Testing Program and The Boston Foundation, a non-profit that unites organizations for civic justice, said Berman, director of the Suffolk program.
The study found high levels of discrimination by real estate professionals against Black prospective tenants and tenants using Section 8 vouchers, government subsidies to help low-income tenants pay rent. Black members of the study and members of the study pretending to use vouchers, who posed as prospective tenants, experienced discrimination in 71% and 86% of their interactions with real estate professionals.
Jamie Langowski, who helped conduct the Suffolk study, said their testers experienced various types of discrimination. When brokers or landlords found tenants were a part of the Section 8 voucher program they would cut off contact with the individual, she said.
"They would call again and again, and then they would just get ghosted. And that was regardless of race, it was extremely high level of discrimination," she said. "And then we also found higher than I expected, honestly, level of discrimination based on race between our Black testers and our white testers, which, it's incredibly disappointing," added Langowski.
Langowski said brokers and landlords would quote different prices for Black and white prospective tenants. She added they may show a white prospective tenant more of the apartment complex ­­— the gym, the roof deck, an additional apartment while only giving Black prospective tenants a basic tour.
"We started this country on racist principles, right. And that carried into everything that we do, and housing is no different," said Langowski.
Nakita Haywood, a Black resident from Dorchester who works at the Boston Medical Center, testified in favor of the bill when the committee brought it to hearing. She said she and her four children struggled to find housing because they experienced race-based discrimination by real estate brokers and professionals.
"One time a real estate broker told me that my voice sounds very ethnic and scary and hung up the phone on me," said Haywood. "Brokers' body languages said what they wouldn't put into words — that as a woman of color, I am not the type of tenant they are looking for."
First drafted during the last legislative session, this latest version of the bill would allow the Massachusetts Attorney General to make a referral for consequences against real estate professionals who were found to discriminate. The bill also requires brokers and real estate professionals to receive four hours of education about fair housing and diversity.
Haywood said she and her family found success in the real estate market only last year. "For many years my family and I were forced to live in a vermin-infested, rundown apartment in a very unsafe neighborhood in Boston," she said.
At the hearing, Elaine Minnehan, a self-sufficiency coach for One Family Scholars, a program to help single parents get college degrees, said she experienced discrimination by real estate professionals because of her Section 8 voucher status. 
Minnehan said she waited 10 years for a Section 8 voucher, a government subsidy that helps low-income tenants pay rent. Once she received the voucher, applying for apartments was difficult, she said.
"As soon as I mentioned my Section 8 voucher, the landlord became extremely hostile. She said she wasn't thrilled about having people like me as tenants," said Minnehan. "I was mortified, I was embarrassed. I looked at the real estate agent. He just looked away and didn't say anything."
Some landlords agree that discrimination is a problem that needs to be addressed.
"It's a mess. And it's particularly a mess in Boston," said MassLandlords.net Executive Director Douglas Quattrochi. "You look at what the behaviors actually are. And some of them are pretty, pretty terrible," said Quattrochi, referring to discriminatory behaviors by some real estate professionals. 
But Quattrochi said part of the blame falls on the Massachusetts Commission Against Discrimination (MCAD), a state agency that he said has done a poor job enforcing anti-discrimination laws.
The agency, which conducts investigations and hearings against professionals who are accused of having discriminated, has received scathing Google reviews from those who have tried to file complaints, some of whom demand a complete staff overhaul.
The MCAD fine for brokers who are found to have discriminated is $10,000 for a first offense, $30,000 for a second offense and $50,000 for a third offense, said Quattrochi. "I can't imagine that brokers would continue to do what they're doing if they had the MCAD actually properly staffed and watching everything," he said.
Brokers may have a financial incentive to discriminate against groups of people landlords or clients want to exclude, said Berman. "It's likely because it's in the financial interest of the broker and or salesperson to screen out people in protected classes on behalf of clients, because the clients want them to do it," said Berman. 
But Berman said he hopes the bill would prompt brokers, who were involved in 93% of the housing-related interactions in the Suffolk study, to prioritize equity. They would need to be a positive force against discrimination to truly combat the problem, given their significant influence on the rental process, he said.
Even though the MCAD has power to punish offenders, Berman said it rarely does. "What we found in our research was the system for suspending the license of brokers that discriminate is essentially broken," said Berman. 
To address this gap in enforcement, the bill would establish a board of registration for real estate brokers and salespeople, consisting of former real estate professionals, members of the public, and an expert in fair housing and civil rights or a leader of an established tenant association. The board would publish a report at least quarterly of complaints of unlawful discrimination filed against real estate professionals, among other complaints, which Berman said he hopes will deter brokers from discriminating.
"It won't take that many brokers losing their licenses for people to start to get the message that, 'If I engage in this kind of behavior, my livelihood is at stake.' That will change the culture," said Berman.