By Ewon Adenomon
4/19/2014 
Survivors of domestic abuse msy think they do not have anyone to help them.  At times, support may not always by forthcoming from society or even from loved ones.
REACH Beyond Domestic Violenceand Dove Inc., are both agencies that provide different forms of support for immigrant and non-immigrant domestic abuse survivors. 
 Advocates Jessica Nieuwenhuizen from Dove Inc., Jennifer Yerdon and Gladys Ortiz (REACH Beyond Domestic Violence  Agency) share how their organization supports victims.
 Provide Shelter: Dove Inc., provides shelter for women. It has a 6-bedroom facility with up to 18 spaces for adults and children.
Why so much importance on shelter?
"We primarily focus on housing because what people are needing when they are coming into our shelter, they are needing a safe place to live beyond their time with us," Nieuwenhuizen said.
In addition to getting women into a secure place, Dove Inc., also has a 24-hour hotline. It is answered 365 days a year; and it is a resource for those that require immediate support. 
 Apart from shelter and 24 hours hotline service, the organization also has a community-based service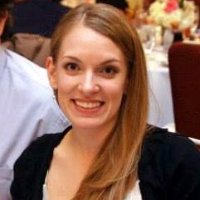 program which offers a support group that meets weekly for the participants in the shelter. "Our hope is that it is an opportunity to gain useful skills, gain information on domestic violence, and increase their healthy coping…" said Nieuwenhuizen.
Nieuwenhuizen also added that the community service program provides survivors with opportunities to talk about their safety and administer risk assessments for the survivors.
Jennifer Yerdon, a domestic violence advocate at Dove Inc., said, " we also have a drop-in group for support… If the survivor wants to talk to someone about their situation they can, they can however times needed."
"We also have a writing group, a way of expressing their feelings and sharing their story through writing," Yerdon said. 
Another important aspect of support is the provision of U Visa for immigrant victims who may need legal
documentation. At REACH, Ortiz said she assists many victim to apply for a U Visa. Some domestic violence immigrant victims may qualify for a U Visa or Asylum but some of them are unaware of this benefit and as a result of lack of knowledge they remain in abusive relationships because of fear of deportation. 
 Yoga as a form of healing: Many people don't know this but yoga can plays a significant role in healing survivors of domestic violence. Agencies like Dove Inc., believe that through yoga, abuse survivors are able to build a sense of security that they lack as a result of domestic abuse.
TriYoga Boston offers yoga classes that are focused on healing the mind from depression, trauma and anxiety that results from domestic violence. These classes teach the victims different exercises and poses that allow survivors to release physical and emotional tension and stress.
Lorraine Jacobsohn, psychiatric clinical nurse specialist and certified yoga instructor at TriYoga Boston explained how effective yoga is in healing victims dealing with domestic abuse.  "Oftentimes people who experience domestic violence have a lot of underlying emotional responses to it and yoga helps with relieving their pain." She added that, "yoga is a total mind, body, spirit approach and people tend to benefit from having a yoga practice because it gives them a chance to reconnect their mind and body." she noted,  "Sometimes there is feelings of shame, sometimes they have been physically injured and so it's a benefit in that respect."  
 Abuse victims usually feel that they are not good enough, Jacobsohn indicated. "One thing that could happen in a controlling relationship is that loss of self esteem and efficacy," Jacobsohn said, adding, "these people need to be empowered to take control of their lives again and to feel good about themselves and to be able to have some compassion for themselves."
 Not only does it help survivors emotionally,  "it also promotes a healthy lifestyle," she said. "Those people who are into situations that are unhealthy or into toxic relationships that can affect them in their lives, having a healthy approach helps move them forward to getting away from that situation and into a positive lifestyle for themselves," said Jacobsohn.