Emily Tadlock

Despite advances in technology, forensics and DNA testing wrongful convictions are still happening frequently and everywhere.
Emily Tadlock

Ronjon Cameron was wrongfully convicted of rape in September 1999. It took 14 years for him to earn his freedom.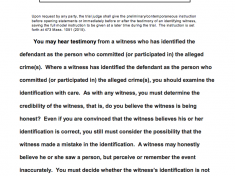 Emily Tadlock

Massachusetts is normally considered a progressive state, but there is much room for improvement in terms of wrongful conviction laws and policy.