By Andrew Gelinas
08/14/2018
The CTE research field has grown by an incredible degree since Dr. Bennet Omalu, who was portrayed by Will Smith in the 2015 movie "Concussion," started making major strides in the mid- to late- 2000s. While there are still several things that need to be better understood so that possible treatment protocols can be found and utilized, it can not be denied that we know more about it now than we ever have.
One area of CTE research that is lacking might be surprising, women. And with females making up more than half of humanity, and the fact that more females get concussed than men, it's a pretty large hole that needs to be filled.
Enter Katherine Snedaker.
Snedaker is one of the biggest names in CTE research specifically in regards to helping women. She is a licensed clinical social worker in Connecticut as well as the founder of Pink Concussions, a non-profit organization that attempts to help women in a myriad of ways from organizing and running events all over the world where researchers in the field discuss new findings to creating communities that serve as support groups.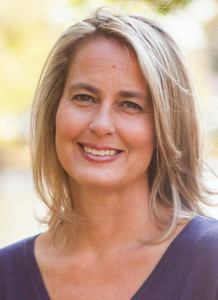 Snedaker has understood for a long time that trying to get more funding for female brains is a difficult task mostly because the research surrounding CTE has been predominantly related to football players.
"I spoke to Dr. Bennet Omalu (about) two years ago and I said to Bennet 'how many brains have you looked at?' and he said zero." She said, "Dr. Ann McKee has looked at less than ten. It's been off the radar." 
But why has there been close to no research on this topic? Rebecca Maida is a student at Long Island University-Post, and she might not be too far off in her estimation.
"Maybe because when people think of concussions they automatically think of football or hockey or baseball which are male-dominated sports. So it might just be overlooked."
Maida has experienced multiple concussions and has also noticed some long-term effects. "I think it's because I've had multiple, but I have far more trouble concentrating and I feel like also my short-term memory was affected by them as well as I have more light sensitivity."
Snedaker said that she has heard conversations that are an extension of what Maida guessed.
"And I get some criticism from people who say, "Hey, you know, there's only so much funding. We're trying to get the guy thing done. Can you just hold on and we'll get back to this?" She said, "They feel that bringing women up were muddying the issue for them and slowing down progress."
One issue that Snedaker is skeptical about pertains to a 2017 study showed that for every 10,000 athlete exposures in High School girls' soccer from 2014 to 2015, 9.1 of them ended up with someone getting a concussion. And while that is a tad lower than the 9.41 for High School boys' football players, there are more concussions relative to total injuries in girls' soccer to boy's football. (34.5 percent to 24.7 percent)
"I'm a little suspicious of some of the details. There's a lot of interest in taking the pressure off of football right now", Snedaker said, "I track 11,000 kids every year in 21 schools in my district. And in the two high schools in my district, they didn't have any boys football concussions this year, and I'm like, really? No concussions? You really should see 10 or 20 this year."
Another area that Snedaker believes that another issue researchers should take a look at refers to the sports and other activities that are almost completely ignored. Snedaker said, "I find that there are girls' sports that nobody is looking at like equestrian sports. I have so many girls from volleyball."
Another activity that is rarely, if ever, included on any list is as a member of the color guard of a marching band. Emerson student Brilee Carey, like many participants, said she experienced concussive episodes.
"In my six years of color guard working with over 80 people, I know of at least 50 diagnosed concussions. This was more than the football team in the same time period."
And Carey also expressed how when she tried to push the school to allow for ImPACT Testing, she got the impression that higher-ups at the school didn't exactly respect what they were doing as a team.
"The reason we weren't watched as closely was that spinning six-foot metal flags and wooden rifles were seen as tame, and since it looked pretty it couldn't possibly be dangerous. Obviously, this isn't the case."
While her first concussions took place while as a member of her school's marching band color guard, her eighth happened "on a wakeboarding machine during a cruise."
She said after her latest concussion, she couldn't see out of her left eye for two weeks because of how dilated it was.
And when asked why she thought researchers were less interested to take a look at women's brains for signs of CTE, she said that "People are so used to seeing women as doing more relaxed sports, so people forget that injuries happen in women's sports too."
So what does the future hold when it comes to the future of CTE research when it comes to women? Well, the power is certainly in the money. Over the past several years, research laboratories from all over the world have essentially competed for brain tissue taken from famous people who had recently passed away. So the easy answer is that some famous women will have to pledge their brain for science after they pass away.
And that is starting to materialize with World famous soccer player Brandi Chastain, bobsledder Elana Meyers Taylor, and hockey players Angela Ruggiero and Hayley Wickenheiser all promising to do just that so that.
But Snedaker says that when she talks to female students, there are more important things they need to worry about. "(I tell them) you're four soccer concussions are not leading to CTE, you know? So go get your mammogram, go look at your cholesterol. There are a lot of other things that are gonna kill you and ruin your life."