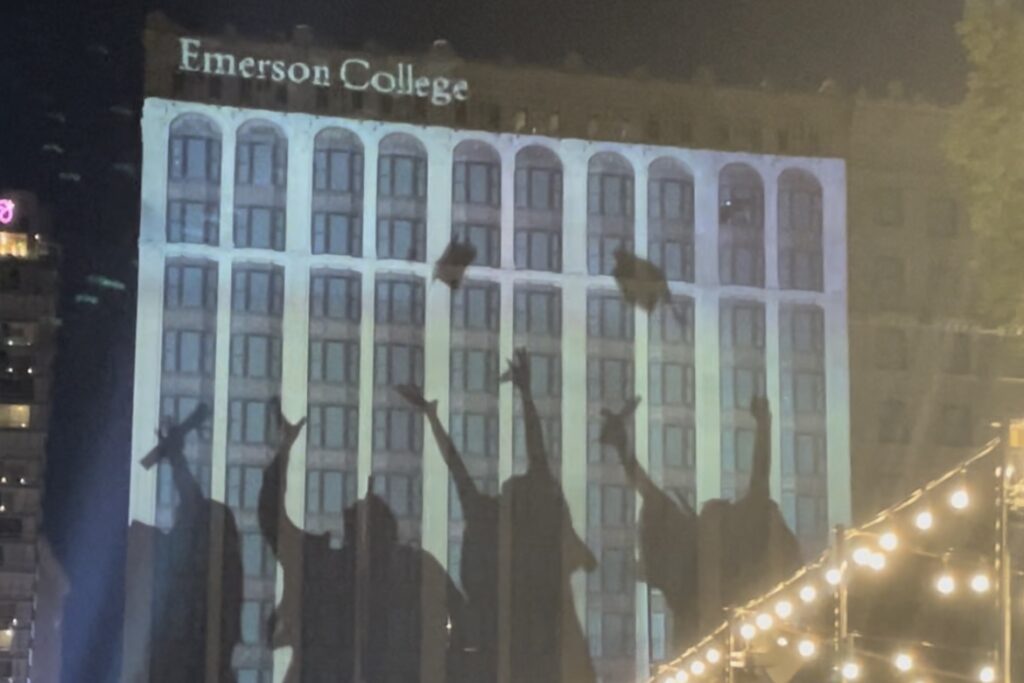 By Stephanie Iancu
It is safe to say that most students from the classes of 2020 to 2025 have been affected by COVID-19 in some way. But even in the face of this unorthodox learning environment, many showed their resilience and capacity to adapt to unprecedented circumstances.
The COVID-19 pandemic was first declared a public health emergency on January 31, 2020, and ended officially on May 11, 2023. According to a report by the National Student Clearinghouse Research Center, fall undergraduate enrollment began stabilizing in late 2022, decreasing at a slower rate than the dip in enrollment that occurred during the first two pandemic years. An uptick was even observed in community college enrollment, which grew slightly in the spring of 2022. Although it remained more stable throughout, graduate enrollment decreased by 1.2% after two years of strong growth in 2020 and 2021, which suggests that the pandemic-led incentive toward graduate enrollment is beginning to taper out.
Data source: National Student Clearinghouse
Although most measures have now been relaxed and many people are now back to living their lives similarly to how they did before 2020, students across the country are suddenly faced with the reality of being one of the first generations in decades to graduate without having completed four full years on campus. From missing graduation ceremonies to virtual welcome weeks, many of them have had to adapt to a new form of college experience that no longer had campus life at its center or mourn what could have been a defining, coming-of-age phase of their lives.
"The campus culture shifted a lot and a majority of the events I participated in my freshman and junior year was almost entirely removed or changed to the point I didn't recognize them," said Dante Angelucci, who graduated from Endicott College in 2023. "I remember I bought a Halloween costume and then just stayed in that night as nothing was going on."
During the worst parts of the pandemic, some chose to move into dormitories or apartments in their respective college towns although all of their classes were virtual, while others stayed home with their parents to avoid the extra burden of paying rent or simply because they did not see the point of living near their university without actually being able to enter the buildings.
"Because Colgate is a very small school in a tiny, isolated village in Upstate New York, we actually were able to be on campus for the 2020-2021 school year," said Mackenzie Harrison, who graduated from Colgate University in 2022. "At the end of that summer, we were able to go back — with the world's most dystopian Big Brother protocol — but nonetheless, we were on campus living with our friends."
Harrison, who is now attending Boston University Law, said that most of her classes at Colgate were some variety of hybrid, which still made returning to her on-site accommodation worthwhile for her.
"It was still really good in a lot of ways to be on campus and not all at our parents' house. I was really grateful for that," she said.
But most students were not given such an opportunity. Socializing with peers and creating meaningful connections, one of the most important parts of college for many was made quasi-impossible by social distancing measures and messages from most administrations advising students not to return to campus. Many students found themselves feeling isolated or disconnected as they spend their days in their rooms listening to Zoom lectures or following asynchronous online courses as the months of lockdown dragged on.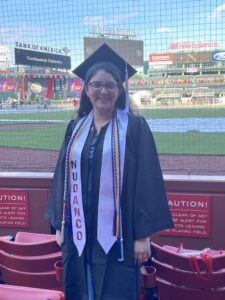 "At the time, I was one of those like immunocompromised parties where we didn't know like how much it actually mattered for me to consider myself immunocompromised, so I was a lot more rigid in terms of like close contacts, and who I hung out with," said Jessica Richards, a political science and environmental studies major who graduated from Northeastern University in 2023. "A lot of my friends will attest to the fact that I probably spent most of my sophomore year kind of as a recluse because I was so scared of getting the virus."
But some did find more creative ways of building friendships while being forced to forego face-to-face interactions.
"During the pandemic, I thankfully did not feel cut off or at least as much as many other people did. I built many friendships with kids whom I now call my closest friends through Xbox. My hometown friends and I also continued to hang out and go camping and such," said Angelucci.
The unorthodox learning environment students were thrown into was also a significant challenge for many students, as most of them has never taken online or asynchronous lectures before. Others found it easier to focus as they were able to have more control over their schedules, as well as the freedom of being able to choose which physical space they wanted to work from.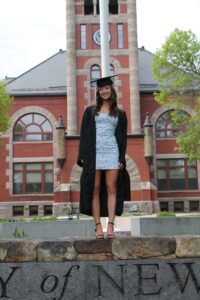 "For me personally with ADHD, and just being so distracted in the classroom all the time, I did a lot better academically with the hybrid slash at-home classes," said Veronica Golod, who graduated with a bachelor's degree in business analytics from the University of New Hampshire in 2021. "I could isolate and just kind of do my thing instead of sitting in a classroom and chatting with my neighbors."
Many students had complaints about the way their colleges dealt with the distress expressed by the student body during the pandemic and felt that more could have been done to support those struggling — be it financially or in terms of mental health.
Golod said that she lost her part-time job as a barista at an on-campus cafe during the pandemic and was given minimal updates from the administration on the evolution situation and was not offered any alternatives in terms of student employment.
"We were finding out everything two weeks later than everybody else, at least on the school side of things. It was very disorganized on that part," she said
Some international students were also forced to leave the country while others who were abroad at the onset of the pandemic waited anxiously to find out if they would be allowed back into the United States to begin or resume their studies. Many had to wait for months in a state of bureaucratic limbo for reasons entirely out of their control.
"I was pretty keen on doing an MBA back then and I was looking at Canada very seriously, and also the US, but it felt like everything was getting pushed back a lot and the plans I had planned didn't align," said Netanya Pereira, an environmental studies masters student at Northeastern University. Pereira said she decided to postpone her plans to go to graduate school in the United States and decided to work for a few years in her home country of India instead.
"At that time, [visa] processing times were getting affected and people were being sent back from the US to go to India and study online while paying the same amount of fees, which made no sense at all. Like, I am not about to pay $13,000 for a semester if you're asking me to sit at home in my house in Mumbai. I won't do that," she said.
Many colleges have made efforts to offer additional support to students struggling with their mental health by offering extended counseling hours and resources, hosting events about mental health and wellbeing, and being more lenient when it came to missed classes or low attendance scores, all with varying degrees of success.
"Understanding that there will always be support needs among our community, MIT continued to reinforce our services through the pandemic and presently. This included hiring additional staff and increasing capacity in mental health and counseling and ongoing investment in many support offices," said Kimberly Allen, director of media relations and deputy director of the Massachusetts Institute of Technology news office.
Although schools are obligated under civil rights law to address the needs of students with mental health disabilities, these efforts have had varying degrees of success.
Richards said that Northeastern University introduced the concept of "wellness days" during the pandemic, two no-questions-asked day-long breaks in their studies per semester where students were encouraged to prioritize their mental and physical well-being.
"But a lot of my friends, myself included, used our wellness days to catch up on work that we didn't have time to do at another time," said Richards. "It's not like I went for a hike or did something good for my physical or mental health, I literally used it to catch up on work and most of my peers used them similarly."