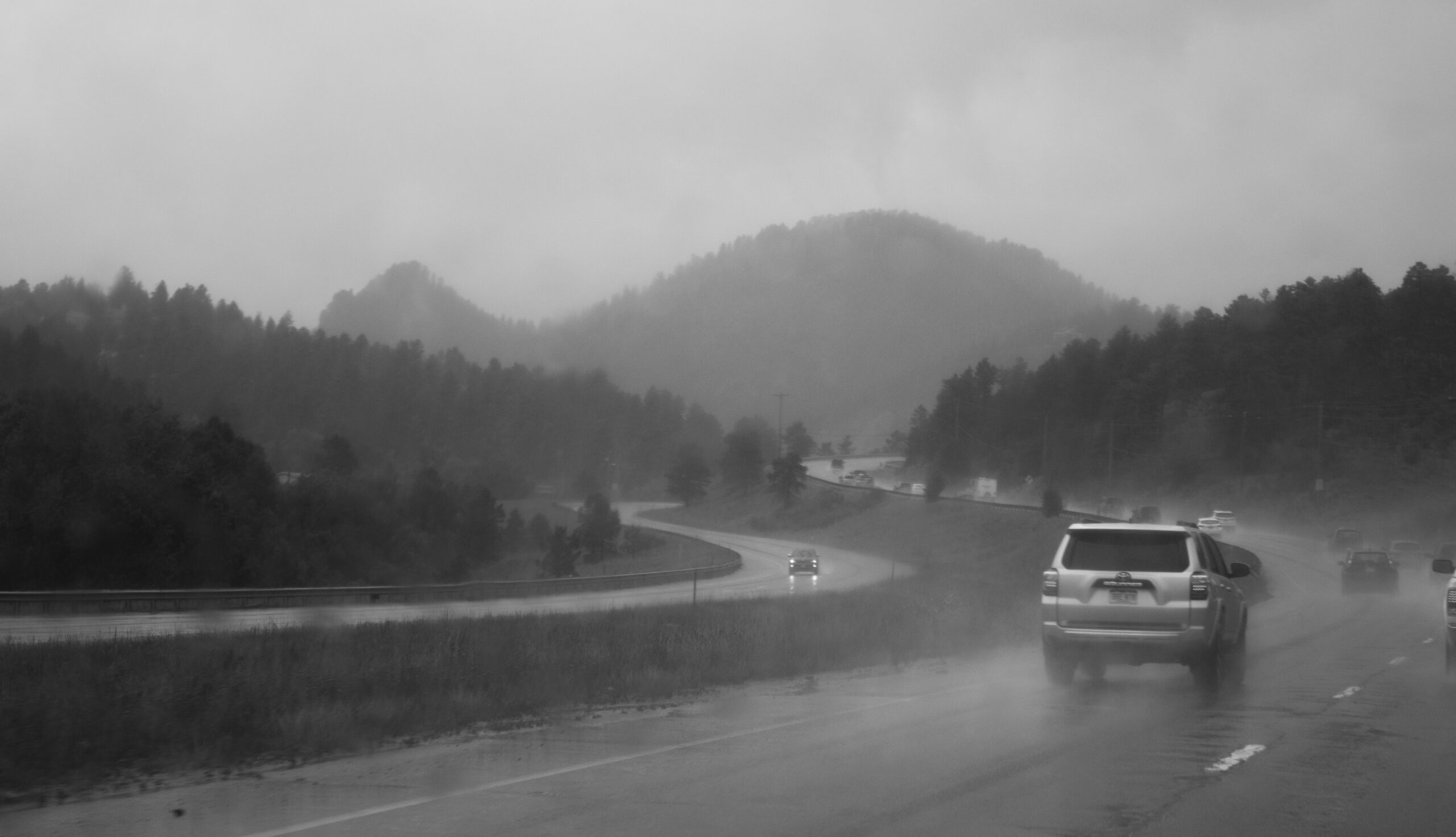 By Marcus Cocova
A two-decade population increase is putting pressure on the basic necessities and luxuries of those living across Colorado. The influx of new residents has reshaped many aspects of these less densely populated areas and created a unique set of new living standards for the latest residents.
According to 2010 census data, the population of Colorado has continually been on the rise. It has grown by almost 1 million people in the last 10 years.  This increase was in addition to another 1 million individuals from the decade prior.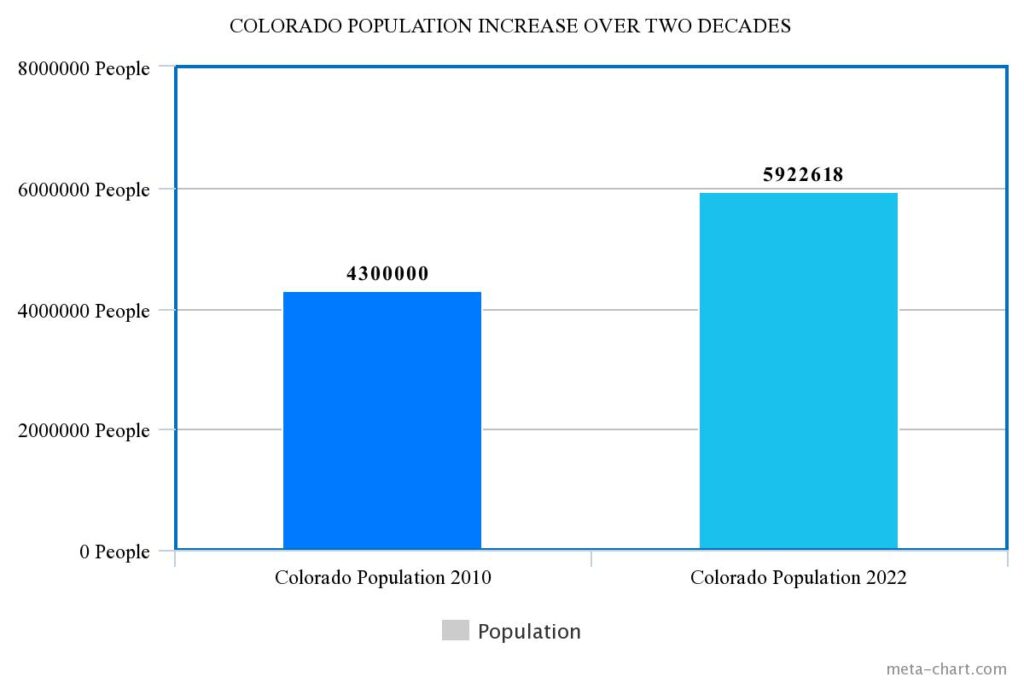 The population of Colorado is currently made up of nearly six million people according to the Colorado state demography office's data. Massachusetts has a population of almost one million more people than Colorado.
Norma Jackson, a Massachusetts real estate agent, said that part of the trouble with the high population of Massachusetts is that many residents are choosing not to move. Instead, those whose needs cannot be met are looking to places like Colorado.
"I would say right now, we're not seeing too many people leaving apartments. Believe it or not, I see a lot of tenants renewing their lease," said Jackson.
She said in years prior, many residents would rent for a single year, then move on to the next place.  Jackson said along with a lack of property availability, many management companies are refusing to cover broker fees, and simultaneously the cost of living is rising.
She said "perfect clients," individuals with credit scores of 800, with cosigners, and without pets are being turned away from properties, making it difficult for people to resettle in the state.
She said that even when she was in San Francisco she did not feel like the population was as dense as it is in Massachusetts'.  Random surveys of those residents who are out and about in Colorado can provide the insight necessary to discern that the increase in population is being felt. 
Jennifer Page, a lifelong resident of Colorado, was out with her mother and father, Linda and Richard Page, one afternoon. 
When asked if the population rise could be felt, Linda said with an ironic tone of voice, "slightly." 
Jennifer Page said the first thing she noticed was the increase in local traffic both throughout the downtown area of Colorado Springs and on the city's single major freeway, the I-25, that slices the Pikes Peak mountains apart from the city. She said even simple things like escapes into nature are being overwhelmed.
"You go for a hike and it's like standing in line at Disney World. You're no longer getting out into nature. There's a lot of crowds everywhere," said Jennifer Page.
Shairie Rivera is a born and raised Colorado Springs resident who works as a real estate broker for Colorado Springs' Metro Brokers. She said that recent economic changes like the potential recession and the impacts of higher interest rates have caused property exchanges to slow. 
"Monthly payments are skyrocketing to not really be affordable for a lot of buyers," said Rivera.
She said a few months prior, however, houses would remain on the market for two to four days at maximum. Her colleague, Sarah Johnson, a 15-year resident of Colorado Springs said the days she can remember of two-bedroom spaces renting for $525 per month are gone due to increased demand.
Not only has supply been met with immediate demand, but it has led to several new housing developments rising out of the ground. 
"If you look, everywhere there's building going on," said Johnson.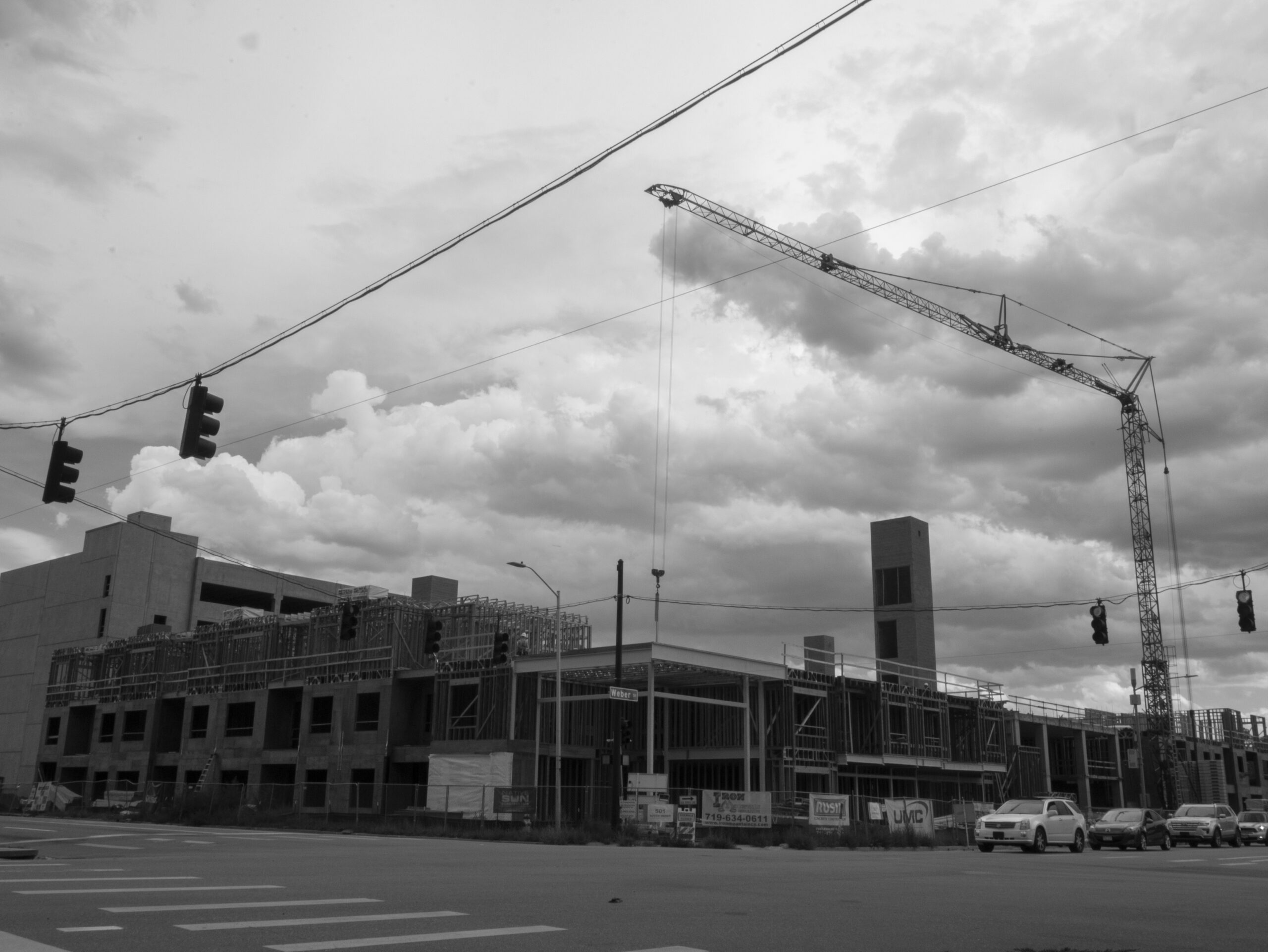 Rivera concurs that new development investment seems to be on the rise, much of which is coming from out-of-state investors. 
"We're getting a lot of investors from California. We're getting a lot of investors from Texas, and Florida. So, we're getting a lot of traction in new developments too," said Rivera.
The two brokers believe many of these new developments are planned to be used as Airbnbs. They say much of this development is likely caused by the state's tourism-heavy economy.
Jennifer Page said these developers have taken an upper hand in the current market setting. 
"Growth is always a good thing, right?" she said with a sense of irony.
She said she does not feel that local governance can handle the future given its track record of previous growth.
"I'm not sure that the population has always been managed in the best way, but I think that's always going to happen with growth because you're not always expecting it," said Jennifer Page.
Linda Page said she does not think her experience is different from the other places across America that are growing fast.  Linda's husband, Richard, who has been a Colorado resident since 1976 said it is too simple of a mindset to be pessimistic about the population rise. 
"It's easy to pick on times when it didn't go right. Overall, things seem to be on the upswing," said Richard. 
He said the benefit of more people is that the city becomes a busier and more lively place with more to do. He said these perks should not be expected to come without a cost. 
"Nobody ever wants to pay for what needs to happen. We need to pay," said Richard.
Eli Andrew, Chance Carter, and Gwynith Harlow are each much younger than the Page family; together they share a group average of 21 years old. They too were wandering the streets of Colorado Springs as locals. They said they also see Colorado changing because of the latest additions to the population, but they do not look forward to paying the bill, no matter what it might buy. 
"Colorado Springs wasn't meant to have this many people, and it's really starting to show, like with how horrible the highway is," said Carter in regards to traffic.
He said he sees not only how little is available, but how much more is being added to keep up with demand.
"You go to Briargate one week; the next week there's 100 houses up – cookie cutter houses, everywhere. I mean, each and every direction," said Carter.
He admits that this apprehensive attitude and outlook might not be entirely justified and that it potentially comes from a place of arrogance.
"People are conceited. I think a lot of natives – I'm a little guilty of this too, but people will see a rental car or a car with a California plate, and they'll say things," said Carter.
Andrew said the contrary to Carter. He said he believes this frustration is justified by the behaviors of those new to Colorado.
"I feel like every time there's an a**hole that cuts me off on the road, they have a Texas plate, man. I'm not trying to say anything, but like, come on: Move here and learn how to drive," said Andrew.
Andrew, whose father works for school district 20, Colorado Springs' most impacted school district, told him that the district's county surveyor anticipates a shift.  Andrew said it is expected that the center of Colorado Springs will move east during the next 20 to 25 years.
Andrew said he reasons that this prediction is perfectly logical.
"You can't expand west because of the mountains. You can't expand north that much because of the Air Force Academy. You can't expand south that much because of the military base down there. So, you can only go east," said Andrew. 
He said Colorado Springs already has issues with access to services like public transportation because of how far spread out the city is.
Currently, to go from one end of the city to the other public transit travelers require a bus ride that takes almost an hour and a half and necessitates up to three connecting buses to cross approximately 10 miles.
"I feel like some people are just kind of sh*t out of luck because public transportation in a city this spread apart is not great," said Andrew.
He said he anticipates the further spread of the city will prove to be more problematic for those who may move to the area for job opportunities but may be limited to relying on access to services like public transportation.
"If you live all the way out to the east, but you gotta come downtown to work, you're kind of screwed if you miss the bus, or if you don't have a car or something like that. So, Colorado Springs is going to be like a big city without big city transportation," said Andrew.
With a group chuckle, Chance said electric Lime scooters will "save the day."
Harlow, however, who mostly kept to her quiet agreement of head nods, disdainfully said she sees Colorado on its way to becoming just like California. She said despite the growing population and its demand, she foresees local governance not growing the minimum wage, among other future mishandlings.
"It's like it's flooding. Like, we're gonna surpass Denver's population pretty soon, I think. Denver is designed to have that many people and The Springs isn't," said Carter.