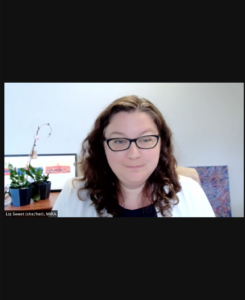 By Keshav Vinod
Refugees are the most predictable byproduct of war. The people fleeing their homes and seeking refuge in a new country that has a new language and a new culture to get used to. While there are already programs set up to help ease this transition, it is still one that comes with severe mental and physical hardship. This article talks about what refugees go through once they make their way to the host country and how are they different from asylum seekers.
There is International law put in place that gives strict definitions of who refugees are and protect them well. Many of these refugees live in very vulnerable conditions such as refugee camps when they first make their way into the new country.
The war in Ukraine is no different. Countless people have been displaced from their homes and forced to flee the invading Russian forces. The UN has stated that the way in Ukraine has caused the fastest as well as the largest displacement of people in Europe since the Second World War.
Close to 12 million people have been forced to escape their homes since the invasion of Russian forces in Ukraine while close to five million people have fled from other neighboring countries.
Many of these refugees have stayed in Europe and have fled to countries like Poland, Hungary, and other countries that have an open border with Ukraine. The European Union has also chimed in and has granted Ukrainian refugees an automatic right to stay and work in all 27 member nations.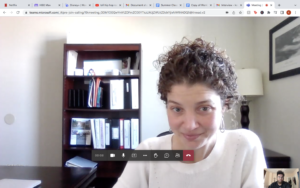 If refugees do not have people to stay with when entering the new country they are housed at reception centers where they receive medical aid and food. The refugees also, automatically, become qualified to receive welfare payments as well as access to housing and school.
"Interestingly, we have received only one family through the formal frames of refugee replacement. One Ukrainian family. Many are fleeing the country as refugees would, but they are not classified as refugees and were classified as Humanitarian parolees," said Caroline Davis, the Program Manager at Services for New Americans based in West Springfield, Massachusetts. "We participated in the resettlement process and were given the same in the US are a refugee which has drastically skewed the refugee numbers for this fiscal year."
Another term that gets thrown around while having these conversations is asylum seekers as the two-term are often used interchangeably. A person becomes an asylum seeker after they have reached the new country seeking protection but their claim to be classified under refugee status has not yet been determined.
A refugee is someone that has already been classified under the 1951 convention relating to the status of refugees, as a refugee. The main difference is that the status of an asylum seeker is given to the person after their arrival while a refugee has been given that status prior to leaving their home country.
Applying for Asylum has now become an option for Ukraine nations already living in the United States, irrespective of their current legality and visa status. This can help the individual get on the path to receive their green and ultimately their citizenship if they choose to do so. While there are many factors to consider before giving out the status of an asylee, the fact that there is a full-scale incursion in Ukraine will drastically help the nationals stuck in the U.S.
"Typically, you get classified as a refugee before coming to the US. They have been through an interview and a judicator to determine they meet the definition, which is typically done by the UNHCR," said Elizabeth Sweet, the executive director of the MIRA coalition in Boston. "In comparison, an asylum seeker arrives in the United States first and weeks protection. The decision is based on the same criteria but the difference is where that decision is made."
While the world has opened its doors to refugees from Eastern European nations, there have been many who have opted to go back to Ukraine. The UN estimates that at least three million people have made the cross-border journey back into Ukraine.
The capital city of Kyiv was under major attack from Russian forces but has now been deemed safer and residents have started going back to their homes, not willing to leave their legacy behind without a fight. And since many of these people have fled to neighboring countries like Poland, the journey back wasn't a harsh one.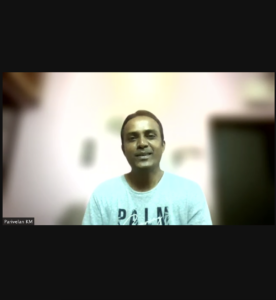 Since many of the refugees have opted to flee from their home country due or persecution, they have no option but to choose to resettle in a new country. Resettlement is defined by the UNHCR as the movement of refugees from an asylum country to another state that has agreed to accept and has the necessary resources that it takes for the resettlement process.
Providing an effective reception as well as helping in integration is a win-win for both the refugees as well as the host country. A plethora of governmental as well as nongovernmental organizations contribute to helping facilitate the process and help the refugees gain access to programs that help in education, finding employment, and language training.
The UNHCR has been able to develop a three-year plan that has been worked on with over 90 collaborators, all of whom have a commitment to helping in the resettlement of refugees. This plan will further help in the efforts taken by refugees to rebuild their lives and be able to engage with society at large. It can help provide refugees with an influential voice.
"When a refugee enters a country, as per the 1951 convention, a right to employment is a guaranteed right they have. A formal refugee has a right to work, a right to employment, right to livelihood," says K.M. Parivelan, an associate professor at the School of Law, Rights and Constitutional Governance and the chairperson of the Centre of Statelessness and Refugee Studies at the Tata Institute of Social Science. "It is a very fundamental need. The thing is the country can pick and choose based on the national interest by not allowing them to work in certain sectors as the host country will want more of its citizens there instead."