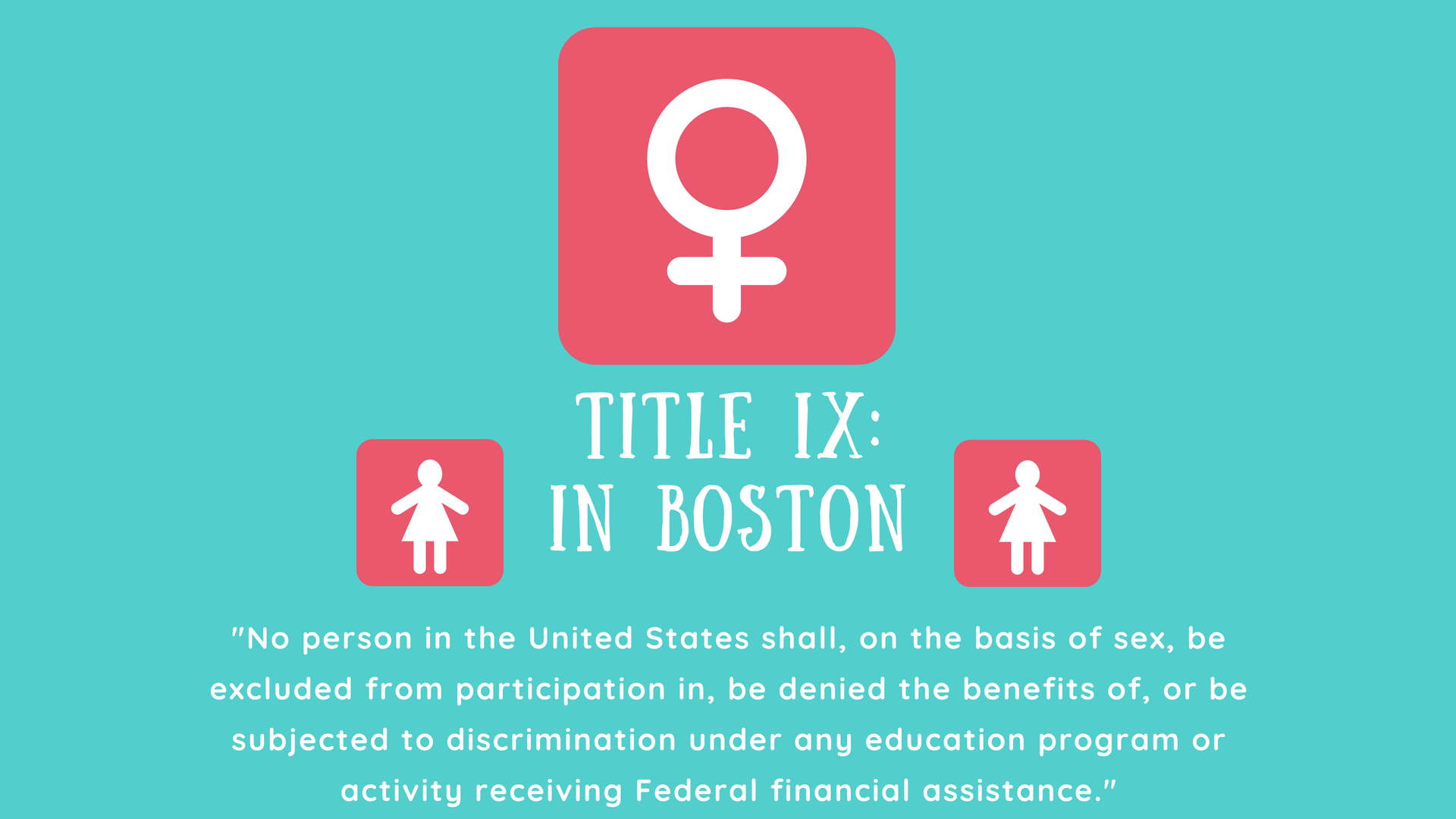 By Meaghan Kirby
08/10/2018
Only 1-in-27 girls played high school sports prior to Title IX, which passed in 1972.
Since Title IX, women and girls all over the country have made great strides in gender equity on the field and in the classroom. Thousands of girls have gone to college on scholarships and played the sports they love. 
Title IX states, "No person in the United State shall, on the basis of sex, be excluded from participation in, be denied the benefits of, or be subjected to discrimination under any education program or activity receiving federal financial assistance." This law requires schools to treat both sexes equally with regards to participation, athletic scholarships and the treatment of teams. 
Sarah Axelson of  the Women Sports Foundation, explained how essential it is that Title IX benefits both sexes not only in athletics but also in different realms of education. "Often when we talk about athletics, it's spoken about mainly in the sense of adding opportunities for women, but when you take a step back and look at the long view," said Axelson. "You also see it being applied to education, like nontraditional fields for both male and female students and in technical education. Whether that's nursing or social work that might have been traditionally female at one point in time. So it provides opportunities to both sexes."
Patricia Nicol, director of athletics at Emerson College, has been no stranger to the world of college athletics.
In 2014, Emerson named Nicol as its sixth athletic director in program history. She brought her knowledge and expertise after being the athletic director of Southern Connecticut State University for 10 years.  She also has led administration roles at University of Maryland  and Providence College. Nicol was a student-athlete at University of Rhode Island in track and field, earning both her bachelors and masters degrees there. 
Nicol said she believes it is essential to keep Title IX today in college athletics.  "It's easy to put Title IX issues on the back burner especially when there are budgetary issues that are occurring in many institutions across the country," said Nicol. "I think it needs to be at the forefront."
Those who oppose Title IX believe that it has a negative impact on male athletics. But Title IX offers equal opportunity for both sexes. Nicol said she believes that it has become more of a perception over the years that many believe Title IX only benefits women.
"It's all in how things are perceived today. If a woman's program has for years, been under resourced, understaffed, and then it started to be addressed. The perception is that the women were getting more and the men's side was not," said Nicol. "But the reality is the men's side was already where it should have been."
At Emerson, Nicol said she tries to keep things gender neutral and equitable. If things need to addressed, she said she addresses them in the correct manner to make sure both genders are represented fairly.
She has found it useful to talk to her student-athletes in classrooms about the difference of the cost of different sports and the resources needed for each of the teams.  "I would go into a classroom and I would hold up, you know, the equipment or uniform needed for football players to the apparel needed for a diver. You're talking hundreds of dollars' difference to outfit the respected sport," said Nicol. 
Former Emerson College student-athlete, Jill Gearin, discusses her thoughts and opinions on Title IX in how it is still important college athletics today: