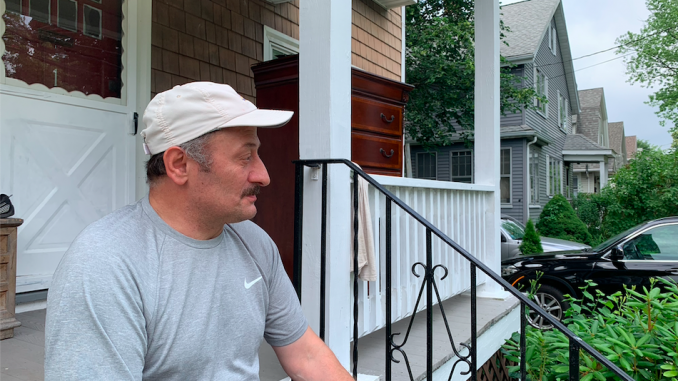 By Sumeye Dalkilinc
Turkish business owners took a chance when they moved to Massachusetts and ended up living their American Dream.
Although many Turks prefer this state because of their education, there is also a considerable community of Turkish businessmen who are present here because of the state's opportunities.
Turkish businessmen come to Massachusetts because the talent pool that it has is attracting a lot of business and this means so many customers. The community support and customers with high income are other reasons.
"Boston is a beautiful place," says Ahmet Ozseferoglu, 54-year-old, owner of Anatolia Kebap House, a Turkish restaurant in Brookline. "The best schools are here. And this attracts so many people to here from the world which means that so many student customers."
Ozseferoglu is one of the Turks who have moved to the USA in 1998. He first came to New York, but later moved to Boston on the advice of a friend. He has worked hard in his professional life as a chef and bought a restaurant in Brookline in 2004.
"I bought a house in 2006. Now my whole family is here," he says, adding that he wanted to build a life for his children here.
Ozseferoglu says that Turkish people have a growing community in Massachusetts, but it's not as well established as other ethnic groups. "For example, the Chinese can do a good job because they have banks, they have a community. It is easier for them to live," he says.
However, the state still is a good place for small businesses. "Because people in Massachusetts have a high income, and so many states can not provide this," says Ozseferoglu, adding that his business had run great since 2009 until the pandemic.
The community support is another reason for Turks to do business in the state.
"Today, the many customers that I saw them in the street ask me to when I would open my restaurant," says Ozcan Ozan, a 70-year-old chef.
Ozan served customer, including former U.S. Secretary of State Hilary Clinton to Hollywood star Cameron Diaz, for many years at Sultan's Kitchen, his restaurant in Boston, after starting his career as a second cook in 1980 at a French restaurant in Harvard Square.
But after many decades, he was forced to close in 2017 because of a building issue. Last year, a regular customer offered to help him to start a new restaurant called Servia in Boston's financial district.
"I got this offer from one of my customers who has been eating my food for 32 years," says Ozan, adding that this support is incredible and an opportunity that cannot be found anywhere.
"Boston was an amazing place to serve Turkish food. I did everything to bring Turkish cuisine to a higher place in the US," says Ozan, whose recipes appeared in world-famous publications such as The New York Times, The Washington Post, also wrote a book called The Sultan's Kitchen: A Turkish Cookbook. 
Rifat Cebi is one of the Turks who achieve the American Dream in the state. Cebi came to America in 1986 to live with his aunt who moved to Boston to earn her doctorate degree. He started to work as a dishwasher at Edelweiss Pastry, a commercial food bakery and worked his up to production manager in just four years. 
"I was learning quickly and developing more practical methods to reduce costs," says Cebi. "That's why they were constantly employing me in other departments."
However the business started to falter, and this became a turning point in Cebi's life. He decided to buy it. "They said that the company is facing bankruptcy. How will you buy it? And they laughed," says Cebi. "I said I don't have money, but I'm buying it," he says.
He worked hard and brought the business back from bankruptcy.
Boston is big enough to find everything but small enough to get to know people, he says. "You can chat with a person you just met on the street."
At the same time, people are educated. "The best universities, theaters, hospitals are here. Boston is the cream of the USA," says Cebi.
He says that living in Boston gave him the confidence to try something new and become a business. "The right place, the right person, sometimes things have to come together in life," says Cebi. "Americans have a favorite saying: You can't keep the good man down."