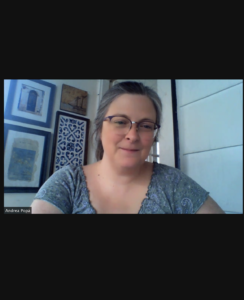 By Keshav Vinod
The educational structure is often the one affected first during a war. We saw a multitude of students fleeing Ukraine once the news that Russian forces would invade started circulating. There were also many students who were preparing their formalities to come to the United States as international in the fall that had their plans indefinitely postponed because of the Russian invasion. This article talks about how enrollment has been affected in Eastern Europe because of the war in Ukraine.
Asia makes up for a large number of these students as China and India are normally the countries that send the most students to the US. Compared to these numbers, Russia and Ukraine are far lower on the list with Russia reporting a little under 5,000 students and Ukraine reporting a little under 2,000 students.
While the ongoing war in Ukraine has been a big deterrent to students seeking to go abroad for education, it is not a unique situation. Adverse effects on educational infrastructure as well as on students trying to go abroad are a normal byproduct of war.
"Our number of Ukrainian students is not huge, but we do have a larger number of Russian students who have been impacted and we even have students who have family in both places," says Andrea Popa, the director of the Office of International Students Affairs at Emerson College. "We also have folks from neighboring countries who have been affected as well but ironically the largest affected group seems to be the Russian students."
It is important to note that the people who are being affected don't have to necessarily come directly from the countries that have been affected. While the population of International students might be low, there are plenty of students who were born in the United States but whose families immigrated here.
Ever since the invasion of Ukraine first took place in February, various colleges across the city of Boston have shown that students from these areas don't have to feel alone. Not only are they terrified of what might happen to their family or their country, but they have the added stress of working about grades and paying rent.
There have also been numerous rallies that have been organized by Ukrainian students to help raise money that will go toward funding various aid packages that were being scheduled to get sent to the most affected areas.
 "There is a lot of political sympathies more towards Ukrainian students right now than to Russian students," said Andrea Popa. "They're sort of stuck in the middle and they [Russian students] don't want to say that this is affecting me too."
While majority of support does seem to be with the Ukrainian students, their Russian counterparts are also being just as badly affected.
In an interview with CNN, California Representative Eric Swalwell suggested that kicking Russian students out of the U.S. should be one of the sanctions taken against Russia. He also said that the U.S. should close the Russian embassies. The comments did receive backlash from both sides of the aisle as it would unfairly punish Russian students for actions taken by their government.
While Russian students seem to be getting the short end of the stick, the Russian students in Boston as well as in Moscow have aligned themselves with their neighbors to the South and have stood firm in their position of being against the invasion. In March, more than 4500 protestors were arrested in Moscow.
Russian students have also been part of the rallies that have been organized at various universities across Boston in a bid to do their part and help raise funds for the people most affected by the war in Ukraine.
"While admission numbers from Eastern Europe have been affected the numbers aren't too bad. What I've seen change is the financial ability of some of them," says Camile Bouknight the Dean of Admissions for Emerson College and person in charge of student recruitment from Eastern Europe. "Applications numbers are somewhat the same but this year there were far more financial appeals from that portion of the world compared to previous years."
The Ukrainian students who are in the US right now have been granted the opportunity to apply for Temporary Protected Status. This is a designation given by the Department of Homeland Security and was announced in early March
Special Student Relief (SSR) has also widened its network in order to help Ukrainian students. Usually, a student is granted an F-1 student visa to study in the US and it is deemed mandatory that each student take at least 12 credits in the Fall and Spring semester (the summer semester is the one time these conditions don't apply). But students with SSR status don't have this same issue.
Undergraduate students need only keep at least six credits while graduate students need only keep at least three credits. SSR is a program that is meant to assist students who are facing economic turmoil due to an ongoing conflict. Students with SSR will also be able to work more off-campus hours.
"It is really expensive to come here and study and I think that the main issue that students coming from that area [Eastern Europe] is going to be like funding their stay here, " says Cevher Demirel, an international student from Turkey at Wentworth Institute of Technology. "It was really expensive for me but luckily I was able to get scholarships from the college. At the end of the day, money is what matters."